Oct 3 2012 1:15PM GMT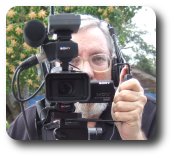 Profile: Robin "Roblimo" Miller
I have said more than once that working on an open source project can help you get a job writing proprietary or in-house software. When your potential employers can see, evaluate, and discuss the actual code you wrote, you are head and shoulders above anoth applicant who can only say, "I worked on the Beeblewank software package," but can't show exactly what he or she did. But what open source development projects should you work on? How can you find one that needs your help?

Greg Kroah-Hartman has answers for you in an article on Linux.com written by Libby Clark. The article is titled is 5 Open Source Projects That Need Developers.
Greg mentions the Linux Kernel, X.org, KDE. Gnome, and LibreOffice. These are all worthwhile ongoing efforts with strong communities. With large communities come mentoring, camaraderie, and often financial help getting to open source conferences.
But these five projects aren't the only one that need (and deserve) more help. At the end of the article, Greg says:
"Pick your favorite application. They can all use the help, especially from users who know how the programs work."