Aug 22 2011 2:31PM GMT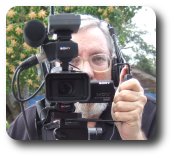 Profile: Robin "Roblimo" Miller
Technically, I'm talking about offshoring rather than outsourcing. But, either way, I'm worried about job stability for you. The idea that you might find a job you like this year, only to have that job move to China next year, while leaving you behind, is not pleasant. So what IT jobs are least likely to go overseas?

Corporations pushing for job-creation tax breaks shield U.S.-vs.-abroad hiring data is the Washington Post article that spurred me to write this blog post.
The point of the Post article is that many U.S.-based companies have more overseas workers than they want us to know about, and are hiring more and more while either not hiring Americans or laying us off.
Meanwhile, of course, these same companies want tax credits for hiring new workers. They'd rather not say where they'll do this hiring, but if we assume that all large American corporations consider it fun to screw American workers, chances are that even if they hire someone like you, here in the U.S., to get hiring tax credits, they are likely to lay you off after a year or three. Unless they can't.
Your trick, obviously, is to prepare yourself for, and then find, a job that is hard to ship to Guanzeli or Bollyjing.
Programming's out. It's a classic offshored job that can be done from anywhere there's a passable Internet connection.
Even a lot of admin-type work is out; if a server in Virginia can be rebooted by someone in Maryland, it can also be rebooted by someone in Hanoi. So if you take an admin job, you want to be as sure as you can be that it requires physical presence to move servers in and out of racks or plug stuff in or unplug it. What that presence is, exactly, isn't important. The fact that they need you to work where they are, at a U.S. location, is what makes the job hard to move overseas.
Programming for U.S. government purposes is not the same as programming in general, especially if we're talking about a security clearance. If you have a clearance and a job that requires one, you automatically have more job security than if you don't. Yes, the defense budget is probably going to get a major haircut soon, but there's a good chance that beefed-up cyberwar activities will make up for areas that get cut, thereby giving you good opportunities within the walled security garden even if your first job inside it goes away.
What other work can't be done from afar?
How about plumbing?
Yes, we have a surplus of people in construction trades right now, but not necessarily a large surplus of highly-skilled construction people — like commercial and industrial plumbers and pipefitters, electricians, surveyors, and other "laborers" whose math skills are as important as their hand-eye coordination.
Machinists, too, seem to be in short supply. And if, for any reason, our economy heats up or we decide to have tariffs on imported goods, the way our founding fathers did, machinists and other skilled industrial workers — and even unskilled ones — will be in even shorter supply than they are now. So will people who have strong IT skills; they'll be needed to look after all the automation in modern factories.
You might even end up as a robot wrangler. This is a job title I first saw in 2005 (outside of science fiction, anyway) that seems to be growing steadily in popularity.
And don't forget cars. They're getting to the point where an auto mechanic needs more IT & electronics skills than tire-changing ability, although it's best to have both skillsets if you want to become a well-rounded mechanic.
Mechanic? Sure! Why not? I fixed cars when I was a young man, and met lots of excellent young women that way — even though back then the only automotive "electronics" I worked on, besides car radios (which I didn't fool with much) were early Bosch fuel injection systems.
Today, of course, there are lots more electronic systems in cars to play with and learn about. The only thing that hasn't changed, guys, is that fixing cars is still a great way for a young man to meet young women.
And — although I can't talk about this from personal experience — I'm sure working on cars is a good way for young women to meet young men, too.