Jul 2 2012 4:47PM GMT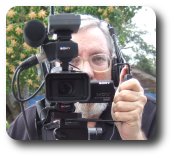 Profile: Robin "Roblimo" Miller
There have been storms and power outages all over the country in the last week. And one of the worst-hit regions was our nation's capital, Washington, D.C., and the suburbs around it. Where, it seems all kinds of important Internet services are located. Who would have thought a windstorm in Washington, D.C., could have waxed a stack of Amazon S3 and RC2 clients? Doesn't Amazon have backups? Salesforce had trouble Thursday. If you are an IT manager or a one-person IT shop at a small business, "failover" is your word of the week.

Some CIOs and IT managers are going to be let go. Why? Because they bought into the cloud mythology, which was all fine and nice until the cloud suddenly turned into fog and things stopped working.
Suddenly, in the face of wind and power outages, the cloud turned from a marketing elixir into real computers with hard drives and power supplies and lots of wire connecting them to the Internet. Except that without power they just… sat there. The didn't answer http requests. Not even https got through!
The reality is that some (but not enough) hosting services had redundant connections and power — indeed, in some cases entire redundant cages — so things went on pretty much as normal. And power, Some had backup generators that roared to life immediately. Some did not.
I don't know about you, but if I was a CEO or other manager to whom the IT head reported, and my servers were out due to lack of power backup or — better yet — 100% redundancy, heads would roll. And my angry finger might wander around the IT department until it lit upon you.
Yes, puny little you, in your corner, trying not to be noticed as you worked on the new failover plan your boss (who was just fired) asked you to draw up just a little late…
And the Boss of Boss's gaze lit upon the paper you had in your lap, and asked, "What is that diagram?"
"It is our new failover and outage prevention scheme," you replied.
The Boss took it, looked at it, turned it over (since at first he had tried to read it upside down), and said, "I see. Get your things together, Smathers or whatever your name is, and move into the corner office that became vacant three minutes ago, for you are our new IT manager. Failover! I like that idea. Failover!"
And with a too-hearty slam on the back, you were launched into the ranks of management where you could not only afford a hybrid car but were darn near expected to have one.
Failover. Yes, it was all about failover. When the chips are down and the storm howls overhead, you must have redunancy, because then not just you, but also the Boss of Bosses can be happy and calm, and instead of running around trying to placate Bod members, you can go off together (because you have lately become friends) to Sonia's Restaurant of Fine Food and Beautiful Waitresses Looking for Husbands, where you can enjoy a lovely stroganoff along with several strong vodka drinks. And the attention of several beautiful, single waitresses.
Ah, failover. Isn't it wonderful?