Jun 29 2011 3:18PM GMT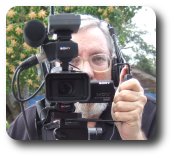 Profile: Robin "Roblimo" Miller
So you come up with a wonderful idea, as the folks at Lightsquared did. And then, Whoops! You learn that your great idea might mess up something unrelated. In Lightsquared's case, GPS service. What do you do now?

One approach would be to sic your PR agency on the reporter who first covered the government's reaction to your bandwidth allocation request, not only to ask that his article be pulled off the website, but with an added threat to expose that reporter's insensitivity to your company to his publication's Editor in Chief.
The Editor in Chief told Lightsquared (politely) to go get stuffed. And the reporter told the entire story to a group of fellow journalists on a private email list, of which I, too, am a member, as is Michael Morisy, our boss editor here at IT Knowledge Exchange.
An anti-LightSquared coalition springs up
Their "about" paragraph says:
The "Coalition to Save Our GPS" is working to resolve a serious threat to the Global Positioning System. The FCC granted a highly unusual conditional waiver for a proposal to build 40,000 ground stations that could cause widespread interference with GPS signals – endangering a national utility which millions of
Americans rely on every day. The conditional waiver was granted to a company called LightSquared.
This is about as severe a public relations disaster as you can have in a behind-the scenes Washington battle of corporate wills, and couched in its current terms LightSquared is sure to lose. Their business plan may be revolutionary, and certainly holds great promise for people (including me) who currently have only one or two broadband ISP choices. But compare LightSquared's interests, even including the interests of its many potential users (such as… me), with the many military and civilian uses for GPS, and suddenly LightSquared is wrong in a political sense, even if it's right in a technical sense.
The point of this little article isn't to beat up on LightSquared's management or even on their inept PR agency. It's to get you thinking about handling a similar situation yourself, in case something you have helped to develop shows potential to do harm to people who are otherwise uninvolved with your development efforts.
The obvious solution in this case is to move LightSquared's projected spectrum use a few MHz farther from GPS frequencies than it is now. This may not be technically necessary, but it certainly seems to be politically necessary.
If you are ever faced with a situation where your new [whatever] could possibly interfere with an old and popular [something or other], you should change the technical aspects of your [whatever], and only then should you mount a PR offensive.
When it comes to RF emissions, same as to software interactions or DLL conflicts, no amount of threatening reporters will make the problem go away. If anything, complaining about journalists who write about your problem makies other journalists more likely to write about it, which typically causes far more damage to your company's public image than the original technical problem.