Feb 21 2012 4:39PM GMT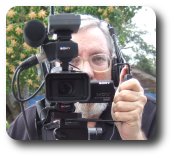 Profile: Robin "Roblimo" Miller
You or your organization can apply to be a Summer of Code mentor starting February 27, 2012. The application deadline is March 9. There's a FAQ page that will answer your most obvious questions. You should look at it if you think your organization is in a position to mentor a student developer this summer.

One big stipulation: the project your student developer works on must be Open Source, as defined by the Open Source Initiative. This is not negotiable.
The other big stipulation, which isn't perhaps stated in an obvious way by Google, is that you should give your mentee realistic, substantive tasks to accomplish. The point of this program is to develop developers, not to give you someone who is paid by Google to be your flunky.
Many — possibly most — Summer of Code students work remotely. This is kind of an "up to you" thing; when it comes time to pick your student applicant(s), you may decide to go for local people. It's also possible that there won't be anyone near you that you feel is qualified to work with you. Or that there is someone you feel will be a perfect fit, but is on another continent.
The young people I've met who were Summer of Code student participants were all bright and knowledgeable. So are the Summer of Code mentors I know. I obviously have not met all 5,500 student participants and all 3000+ mentors who have been involved with the program since it started in 2005, but my sample size — over 100 — is statistically viable.
Note, too, that if you are pleased with your Summer of Code student, and you have a junior-level opening (or any opening, really) that student might be able to fill, you might be wise to extend a job offer to that student. He or she is prescreened — by you — and obviously knows at least a little about the work you need done and how to work smoothly with people you already have on staff.
And if you are a student, you need to look at the Summer of Code, too. But you have a little time to think about it. According to the 2012 timeline, you can't even apply until March 26. We'll see if we can't grab an interview with someone from Google by then, so that you can get a little inside dope on what they're looking for.