May 9 2012 3:08PM GMT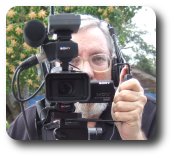 Profile: Robin "Roblimo" Miller
Now and then I like to read the latest Foote Partners News Analysis (pdf). Their grasp of the IT employment market is better than almost anyone else's, and they're a true research organization with no corporate axe to grind. This month's report starts by saying, "An analysis of Friday's release of the April 2012 U.S. employment numbers by the Department of Labor Bureau of Labor Statistics (DOL/BLS) reveals a net gain of 9,800 jobs across four jobs segments commonly associated with IT professionals. Two of those segments specifically representing IT services industries, Management and Technical Consulting Services and Computer Systems Design and Related Services, increased by 13,800 jobs in April, for a total gain of 45,300 jobs in 2012 and 124,100 over the past 12 months. Telecommunications employment continued to erode, losing 4,000 more jobs in April for a total of 14,300 jobs lost this year and 42,000 in the past year."
According to Foote, 115,000 new jobs were created in April, "but 'discouraged workers' no longer looking for work increased by 103,000, so a reported 200,000 reduction in unemployed persons is deceptive. In all, 342,000 workers dropped out of the US workforce in April."
In other words, you might be fat, dumb, and happy in your IT job, but people qualified to do other kinds of work aren't doing so well. Unless, of course, you're in "telecommunications," a field which seems to be shrinking, if only because more and more functions that were once purely telecomm-oriented are being moved to IT because of the growing prevalence of software-based PBXes and VoIP.
Quoting directly from the April Foote Partners News Analysis:
"The most important trend as far as the IT labor market continues to be IT-business hybrids workers who are impossible to track in these government employment data reports. Businesses are looking for more multidimensional skills sets in many of their new hires: workers with combinations of both business and technology knowledge, experience, and skill sets unlike those you might find in the tracking of labor more common to to a traditional IT organization. It's not that employers are not also actively building capabilities in purely technical areas relating to networks and systems, securing those, or continuing to aggressively develop and maintain ERP systems and data warehouses, or their business intelligence and analytics capabilities. It's just that you can acquire those skills in a lot of different ways and still manage to get the job done. Many of the most in demand jobs require combinations of knowledge and skill in a business or customer context applied to problems and solutions high a high degree of difficulty. Employers will take seven to nine months to find the right full time hire and build from that. They will also develop these unique skill sets in house if necessary.

"It's a very robust job market demand for these hybrids especially where applications development, analytics and Big Data, mobile applications, architecture, and business analysis are involved, and that's to name only a handful of hot skills areas. But there is also demand in functional areas of the business and products groups where subject matter expertise in a particular area and strong social skills are as critical as tech skills for getting the job and keeping it."
Foote Partners has said this before, and they will say it again. And you should heed their words; IT skills are fine and wonderful, but your worth and mobility in the job market increase if you combine those skills with business or business process knowledge relevant to your current employer — or to a potential new employer who might offer you more money or increased job satisfaction.