Jan 9 2012 7:00AM GMT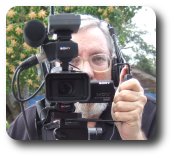 Profile: Robin "Roblimo" Miller
As regular readers of this blog know, I often quote Foote Partners research, whose most recent report says that in December, 2011, the U.S. Department of Labor reported that only 5500 jobs were created in the Management and Technical Consulting Services and Computer Systems Design and Related Services categories, down from 9600 in November and "significantly less than the average 10,592 monthly new job growth in these two segments over the past twelve months." But don't despair. There's plenty of sunlight peeking through those clouds of gloom.

Don't forget, says Foote Partners, "There have been 127,100 jobs added in these two services segments in the last twelve months, and nearly 59,000 in just the last six months."
As in-house positions dwindle (or at least don't get created as fast as in the past), IT positions with cloud vendors, managed service providers, and consulting firms are growing at a fine clip.
Foote regurgitates federal statistics, but also has a group of 2257 employers they "closely track" in their "own proprietary IT labor research," and their closely-tracked employers are saying "this shift has given them greater flexibility and faster response times for capitalizing on business opportunities."
Foote continues, "The fact is that often what is required to enable new revenue producing products and services are people with unusual combinations of skills, knowledge and experience. It can takes months to assemble teams of these workers but only days or weeks to bring then online using a number of staffing augmentation alternatives."
But, Foote says, "while jobs were expanding in the Technical Services industries, they have been declining in the two other tech segments, Telecommunications and Data Processing, Hosting and Related Services, which together recorded net job losses of 41,800 and 24,300 in the last twelve and six months respectively."
December was better than previous months for most workers
The official national unemployment rate has declined to 8.5 %, and 200,000 new jobs have opened up. 100,000 or more new openings have been filled in five of the last six months, which is great news for Americans who need jobs — or who have jobs but need or want better ones. And, overall, despite potential problems that could come up if the Euro tanks or Congress doesn't extend the (2%) payroll tax cut, smart IT people should find significant opportunities in 2012. We'll let Foote Partners say why:
"Though the economy is moderately expanding overall and employment statistics are improving, given all of this uncertainly it's a little hard to imagine the government's monthly labor reports improving substantially in the foreseeable future. It's going to be tough going for a lot of people in 2012, but we're confident that hybrid IT-business professionals will continue to be a bright spot in a tepid employment market, as well as people who possess a number of technical specializations that address specific areas of perceived business risk and reward.
"Unemployed and underemployed IT professionals need to take this information as a very positive opportunity as they contemplate their career plans. They really need to study the employment market closely to spot opportunities that may be available to them right now or perhaps with some additional skills acquisition. For example, there are plenty of jobs out there right now that employers are having trouble filling because that can't find suitable candidates.
The Foote report concludes, "Sometimes this requires a change in ones mindset that divides your world between what has been your career path up to now and what's possible in the future given your current skill sets, your age and interests, your industry and geographical preferences, and where the employment opportunities are opening up. It's a little like shooting clay pigeons: you have to judge the latitude and longitude just right before you pull the trigger. Plus you have to have the right ammunition."
Link to the (pdf) Foote Partners news release quoted above