Jan 31 2012 5:35PM GMT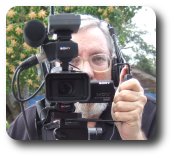 Profile: Robin "Roblimo" Miller
Back in April, 2011, I wrote a column titled Improve Your People Skills for Fun and Profit. This is a topic that deserves revisiting, so let's do that today.

Jenson Crawford, Director of Engineering for Fetch Technologies, wrote with these "people skills" that are required to advance in IT:
Listening. On the surface this seems really trivial, but it's a critical skill. Not just hearing and understanding what people are saying, but confirming the understanding. One way I try to do this is to repeat back what I heard. "Bob, I think I heard you ask for three things. First, Next, Finally… Did I miss anything?"
Don't Interrupt. If I'm interrupting I'm not listening. And I'm likely not applying the next skill either.
Be a force for calm. Learn to help reduce tension in a conversation by not escalating a disagreement. Even when I think someone else is wrong, I've learned to first ask for more information, then invite the other person to work with me in checking out the facts. There is a lot less stress when we remain focused on the issues at hand rather than the people discussing them.
Present ideas in a concise, organized way. This doesn't have to be done alone. Groups like Toastmasters can help develop this skill through practice and feedback.
Roberta Chinsky Matuson, President of Human Resource Solutions, says, "Here are three of the most essential skills IT and technical people must possess or develop":
In order to be an effective IT person, you need to be able to share your ideas with others. People need to fully understand what you are saying in order to comply with your request. Work on improving your communications skills and you will see an immediate difference in the reaction you get from those that work with you and around you.
Explaining IT terms in a way that any non-IT person can understand. There is nothing more frustrating to a non-techie than listening to someone talk circles around them. In the end, they usually tune out and the task never gets done. Explain technical matters at a level that can be easily understood by your audience.
Improve your social skills.
Many technical people prefer to spend time with their hardware. Advancement in organizations is all about relationships. Learn to relate better to your boss and your co-workers and doors will begin to open for you.
Dr. Deb Brown is "a business coach and licensed psychologist with a Ph.D., an MBA, DDI certification as a facilitator, award-winning leadership skills, and years of experience partnering with leaders at all organizational levels." She says:
Many IT professionals have a "Technical" communication style, which can sometimes conflict with other styles, such as "Bold" or "Expressive." A Bold supervisor, for example, might see a Technical IT professional as too rigid, too slow/calculating, or too worried about the details to see the Big Picture. And an Expressive co-worker might see a Technical IT professional as too unemotional/cold and critical or judgmental, because people with a Technical style (as a general rule) pride themselves on accuracy and detest incompetence.
The Technical IT professional, in turn, might perceive their Bold supervisor as aggressive, intimidating, and overwhelming. And they might see their Expressive co-workers as unfocused, hyper, irrational, and annoying.
So in my opinion, the most essential steps for an IT professional to take are 1) learn about their own communication style and others' styles, and 2) learn how to interact with different styles most effectively.
This is a good bit of advice to mull over. But if you take in some or most of it, you will see new opportunities open up for you sooner or later.