Jul 21 2011 11:26AM GMT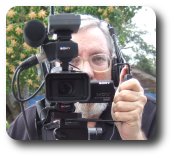 Profile: Robin "Roblimo" Miller
This weekend — July 23rd and 24th, 2011 — from 9am to 6pm, at WeCreate, located at 58 East 11th Street, NYC, there will be a …"two-day hackathon where UNICEF folks, ad agency kids and your fellow hackers will try to make a difference." If you're within a reasonable distance of NYC and you're free this weekend, head on over. If not, there are hacker-type events all over the place where you can make valuable job contacts.

Few HR types make it to hackathons or FOSS conferences like well-known OSCON or the less-known GOSCON or SCALE. Or one of 100+ other conferences and get-togethers where you can meet lots of actual hiring managers directly, face to face, for the cost of a small admission fee — although you can often get a "scholarship" and have that waived if you're out of work or generally broke.
And unconferences and hackathons and LUGs and so on. These are all seriously good places to meet people who can actually hire you. Plus, the events themselves tend to be both interesting and fun.
So please, get off your duff and go to some of them!