Dec 12 2011 11:25AM GMT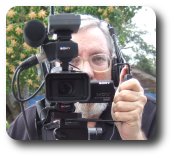 Profile: Robin "Roblimo" Miller
I've heard it and so have you: "Nobody hires at Christmas time, so I might as well hang up my job hunt until after January 1." This is not necessarily so. Hiring may slow down around Christmas, but there are fewer people actively looking for jobs. Could it be that Christmas is a good time to look for work?

"The holiday break is the perfect time to gain an edge on the competition if you're an MBA student searching for an internship or full-time job." That's what an article in Bloomberg Businessweek said back in 2009. Then, same as today, there was talk about "a glimmer of hope" for the jobless. Nevertheless, this article has some good advice that might be worth following even if you're not an MBA student.
At job-hunt.org there's an article from 2010 headlined, The "Slack" Times That Are GREAT Times to Job Search. The article says:
"Most job seekers slack off during two times of the year. I'm not saying they're slackers (although they might be), but I am saying that they are making wrong assumptions about what employers are doing during those 2 times.
"As a consequence, they are costing themselves FABULOUS opportunities to connect with employers and probably extending their job search for longer, possibly MUCH longer, than it needs to be!"
This makes sense: if "everybody knows" nobody hires during the holiday season or the other great slack time, summer, and because of this fewer people look for jobs during these periods, those who keep up their job searches instead of taking a breather have an extra-good chance of finding a job.
The article also points out that January is typically the highest-traffic month on job-search sites, which means it's the month when you have the most competition. November and December, which have the lowest traffic counts, are obviously far better for you.
On LinkedIn, this question — Christmas Time Job Hunting & Hiring, do you slow down? — had drawn 17 answers by the time I typed this blog post.
Almost all of the answers are from headhunters, resume writers, and others who track employment markets professionally. Most of them say the holidays are at least as good a time as any to look for a job. But it's best if you read what they have to say for yourself, so I'll get out of your way now. 🙂