Mar 22 2011 4:10PM GMT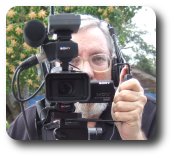 Profile: Robin "Roblimo" Miller
You're a great person and a valuable worker. Your peers and your supervisors know this. But do the folks in Human Resources who set your salary know how good you are? Probably not. And what about HR people at companies where you are applying for a job? They know nothing about you other than what they see in your resume or on an application form. Impressing these people is the main reason for taking (and passing) certification exams.

Like virtually every industry in the world, IT certification test providers have a trade association. It's called The Information Technology Certification Council (ITCC), and its members are some of the most reputable certifiers in the industry.
Jim Lacey, CEO of the Linux Professional Institute (LPI) is heavily involved with ITCC. He says the group's main mission right now is "to bring value back to certifications."
Back to certifications? Say what?
Jim says the problem of watered-down certifications started in the late 90s, when some IT companies decided it was a better marketing tactic to have lots and lots of people "certified" to work with their products than to maintain realistic certification standards.
At one point, in fact, a company we'll call TinyLimp (not its real name) was getting razzed because nine-year-olds and people with no IT experience were taking the company's certification tests and getting TinyLimp Certified Systems Engineer (TCSE) credentials. Similar abuses, plus a whole raft of certifications given out by groups no one had ever heard of, whose "certified" people seemed to know less than a random selection of nearby pedestrians, caused many employers to (rightfully) view all IT certifications through skepticism-colored glasses.
Certification quality makes a difference
ITCC members include Microsoft, HP, Novell, IBM, Cisco, and several industry-oriented — rather than company-oriented — certification providers, including the Linux Professional Institute.
There are well-regarded certiication programs run by companies that are not ITCC members, too. Red Hat is a famous example. A Red Hat Certified Engineer or System Administrator has passed some serious tests and can be expected to work competently with Red Hat Linux on a company's servers as soon as he or she is hired.
Jim points out, correctly, that LPI covers Linux in general, which may make an LPI certified tech more generally employable than one whose certification covers Red Hat alone. On the other hand, a company that primarly or exclusively runs Red Hat and its relatives, Fedora and CentOS, may want its IT personnel to take Red Hat training and pass Red Hat tests.
Microsoft certifications, too, have some substance to them these days. Even if you're a Linux or Mac fanatic, it's almost impossible to avoid Windows and other Microsoft products in a corporate environment, so Microsoft certifications are good to have.
The best certifications are ones your employer sponsors
Thinking in career terms, assuming you want to stay with your current employer, certifications they're willing to pay for are the ones likely to be of greatest career value to you. If you're thinking you might move on one day, certifications you get on your employer's tab are still great, but you might also want to look at spending a few of your own dollars to take exams in areas where you have special interests that aren't shared by your current employer.
One caution, though: don't pin all your career advancement hope on your certification test-taking skills. The most recent Foote Partners IT skills trend report says the pay premium for having specific, in-demand IT skills is rising steadily, but that salary premiums for certified IT workers are down a bit, and have been dropping for a number of years.
ITCC hopes to reverse this trend, but that reversal is still a work in progress.
Even so, certifications issued by "name" companies like IBM, Cisco, and Novell (as well as non-ITCC biggies like SAP), and by well-known bodies such as LPI and CompTIA, are worthy additions to your resume whether you're looking for internal advancement or looking for a better job with another company.