Aug 11 2011 12:12PM GMT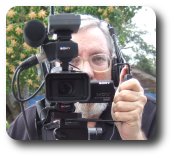 Profile: Robin "Roblimo" Miller
Anything you do to keep your company's website and email running 24/7 makes you look good — possibly even indispensible. And in today's job climate that's a very good way to look.

That's what I was thinking when I was skimming my daily email press release load and spotted this headline: Simwood introduces flexible, accessible and affordable DDoS defence solution for IT and Internet Service Providers.
The "defence" spelling leads us to believe this is from a British or British-colonial company. And it is — Simwood is based in London. (The one in England, not the Ontario one.) But does this matter? Not really. The Web is world-wide, as are most of the problems and criminals that plague it.
Anyway, picture this: you're in a boring company meeting, and a suit expresses a worry about DDoS attacks or mentions one the company has suffered. You can say, diffidently, "Oh, yes. I've been reading up on DDoS defenses and I've seen one we might want to check out."
Sure, you mean the Simwood one, but check Google for keywords "DDoS Protection", and you'll find many other DDoS prevention schemes and services.
A few minutes spent checking out some of those links can give you knowledge that will make you seem like a super-genius beyond-belief great asset to your employers.
While this may not save you from (example) a VP's nephew who needs a (meaning "your") job, it'll give you a little more job security than you had before you mentioned that you know how to find and deploy anti-DDoS measures that will no doubt save your company megabucks.