Aug 9 2012 4:08PM GMT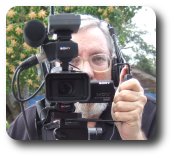 Profile: Robin "Roblimo" Miller
Why would a blog about your IT career review a book about Ubuntu Linux? Because Linux knowledge is essential to any serious IT person who wants to do more than basic desktop repairs or help desk work and move into a server room where the workload is usually lighter and the pay is better. Like it or not, Linux is the server OS king. And Ubuntu is the most popular Linux variant, and just about the easiest one with which to start Linuxing. So get this book. It will help you figure out Ubuntu with next to no stress even if all you've ever used before is Windows (or Mac OS).
Ubuntu Made Easy
A Project-Based Introduction to Linux
by Rickford Grant with Phil Bull
No Starch Press
July 2012, 480 pp.
ISBN: 978-1-59327-425-2

The funny thing is, book or no book, Ubuntu is easy. Follow some simple download instructions, burn a bootable CD, and boot from your CD drive. Then wait. And wait and wait, because any OS or software running from a CD is painfully slow, as in Timex Sinclair 1000 running from the cassette tape slow.
Oh. I fell asleep. Is Ubuntu loaded yet? It looks like it is.
We're in Chapter Two now, and if you're doing a dual-boot installation for the first time, pick up the book and do a little reading or you might risk whacking the other operating system on your computer, along with all the software and data that goes along with it. Not good!
This is where Ubuntu Made Easy shines. It gives you accurate, complete descriptions of what you should do, and when and how you should do it. Every minute spent reading can save you up to an hour of cursing and redoing or undoing mistakes.
Much Ado About Applications
Some years ago I wrote a book called Point and Click Linux! (which is now totally obsolete) in which I gave only the briefest instructions on how to use popular Linux applications because I didn't want the book to get too heavy or intimidating. Ubuntu Made Easy is thicker and wordier than my book, and it goes into more detail than I did about how to use LibreOffice, Audacity, Gimp, and other other useful programs you can download (for free) from the Ubuntu servers.
Between the basic information about how to download, set up, and run Ubuntu Linux and the application use instructions, this book is a decent deal for $34.95 (paper) or $27.95 (ebook), which are publisher's prices you can easily beat with a little shopping around.
But where is the command line?
Ubuntu Made Easy is entirely about pointing and clicking. Nothing wrong with that, especially since Ubuntu Linux has gotten to the point where it is a fully-functional desktop operating system suitable for use by great-grandmothers and toddlers and everybody in between. But for professional work? You'd better learn how to administer Linux from the command line now that you've got Ubuntu Linux running on at least one computer in your home or office.
In fact, to teach yourself what you need to know to handle even the most basic, entry-level small business sysadmin job, you should have two or more computers running Linux and at least one running Windows so that you can create a network and learn how to administer it.
This is when you buy a copy of Essential System Administration, 3rd Edition or a similar tome and start scratching your head as you learn the ins and outs of Linux (and Unix) by working with your own little network.
But to start? Ubuntu Made Easy is all you need, and Ubuntu is just about the easiest desktop Linux variant to use and learn from until you're ready to hit that command line and become a Linux professional.
PS – This article, by Lisa Vaas, is "must" reading if you want to get into IT security work: Transform Your Puny Weakling Tech Muscles into InfoSec BRAWN! I mention it because "How do I learn IT security?" is one of the questions I get asked most often.