Jun 15 2011 5:13PM GMT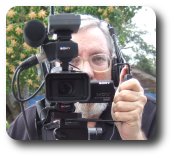 Profile: Robin "Roblimo" Miller
I've gotten work through LinkedIn. So have many of my friends. But there's another site that's become at least as valuable as LinkedIn to small entrepreneurs: Biznik.

Biznik has a lot more "content," in the sense of helpful articles, than LinkedIn. It also tries to hook people up for F2F meetings with other Biznik users who live near them.
The Biznik motto is "Going it alone. Together." The whole point of the site is to hook you up with fellow entrepreneurs and other people who may have similar goals to yours so you can help each other succeed.
I don't have a site review/rating scheme, but if I did, and it used a 1 – 5 scale, Biznik would score between 4.5 and 5.