Jul 11 2011 3:30PM GMT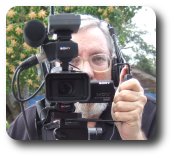 Profile: Robin "Roblimo" Miller
On June 27, the IT Ladder headline was, Tired of IT? Become a Private Investigator. Today we'll look at a few other responses to my "panel of experts" question, which was, "What new fields should IT professionals consider?"

Maybe you're thinking about changing careers because you believe the IT job market isn't as hot as it once was. Josh Stephens, VP and Head Geek at Solarwinds thinks this perception is false. He says:
Having been around the IT block for 20 years or so now and having lived through some of the more significant changes in the IT job market I don't agree what the future isn't as bright as it once was. While it's true that virtualization, cloud computing, and especially Managed Service Providers (MSPs) and Software as a Service (SaaS) providers are changing the ways that IT is done, I don't see this decreasing the overall demand for IT resources.

What I do see is an increased reliance on IT from companies of all types and sizes and an increased need for technical depth and breadth in our IT professionals. In my own opinion, advancement in and adoption of technologies like virtualization, services like cloud computing, and offerings like those of MSPs and SaaS providers will allow IT professionals to focus more on the technologies that have the largest impact on the business and to offload some of the more mundane, yet fundamental IT work that most companies need.
So maybe it's best to stay in IT, a view echoed by Clark Atwood, VP of Concierge Communications, who writes:
Cloud changes to the VAR, System Integration and internal IT professions will force many IT Professionals into embracing employment with larger, more specialized IT service companies that will supply much of the outsource solutions. Some, probably less than 20%, have a great opportunity on the technical sales side of the cloud. The market is starving for qualified sales professionals who can distill complex, multi-vendor cloud solutions into usable information for customers to make decisions to move critical and non-critical pieces of their business into cloud technologies.
Interesting. Note that he says, "The market is starving for qualified sales professionals that can distill complex, multi-vendor cloud solutions…"
The thing is, in this kind of sales a person who knows a lot almost always gets more business than one who just talks well or has extra-shiny shoes. Sometimes I think B2B (Business to Business) salespeople in the IT industry should be called "information resource people," because, at their best, that's what they really are.
And the sales pattern for both hardware and software is changing rapidly right now. Imagining the Converged Channel Model is an article that talks about some of Clark's ideas. The most interesting position in it — at least to me — is the "Solution Agent" noted in the second graphic, who works with customers to put together the most efficient IT infrastructure possible, with some parts perhaps in the cloud and some in the same old server room where the computer have been kept for many years. Integrating all this stuff could be interesting, no?
Attorney Benjamin Wright suggests looking into Digital Forensics:
Due to the swelling quantities of electronic records (created by PCs, smartphones, social networks and so on), the demand for forensic investigators who have technical skills is skyrocketing. Forensic investigators can work in law enforcement, at private companies and as independent consultants.
Here's an article Ben wrote on this subject: Law of Data Security & Investigations. It's well worth reading — and I think Attorney Benjamin Wright is worth speaking with in more depth sometime in the future, too.
Most of the other responses I got — from high-end recruiters, IT corporate officers, and others who have intimate knowledge of employment trends in the IT industry — say you should not move into another field; that if your current job is rotten, find another one. But everyone agrees: you should really think long and hard before you decide to make a career move away from IT, because the "IT sector" still has just about the lowest unemployment rate — 4% — of any industry in America.