Aug 1 2011 9:22AM GMT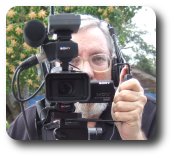 Profile: Robin "Roblimo" Miller
You are s-o-o brilliant! Your new application is going to save millions of people millions of hours and dollars. It's selling well enough that you're thinking about buying a better car. And then the letter from a lawyer comes, accusing you of patent infringement and demanding a payment far larger than your total income for the last five years. You have just fallen into (ominous drum roll) The Patent Trap.

Years ago, there was a popular movie called The Parent Trap. It was a comedy. But the Patent trap, only one letter different from the movie title, is not funny. It is evil. It was concocted by Asmodeus or another demon that persuaded the U.S. Patent Office to issue patents on software.
Patent-lawsuit offensive can be patently offensive is the title of an article that appeared in the San Francisco Chronicle on July 31, 2011. If you have any plans to produce software either for altruistic reasons or to earn money, you need to read this article.
Fighting Patent Trolls
Software patents plague not only small-time software entrepreneurs, but large software distributors, such as Microsoft, a Washington State company that sells an operating system called Doors. Or is it Windows? In any case, while a small-time, independent software producer may look like an easy target for patent trolls, a company like Microsoft has a lot more software out there than you ever will, so it may be a lot easier for a troll to find an (allegedly) infringing Microsoft product than one you have produced.
Microsoft is actively fighting patent trolls. You can join them, and possibly earn money doing it, by signing up with Article One Partners and helping them research prior art on software patents.
Also, if you are producing open source software, you can work with the Open Invention Network, the Free Software Foundation, the Electronic Frontier Foundation, and dozens of other groups that are on the side of the software angels, working to keep people like you from having to sweat from bogus patent infringement lawsuits or lawsuit threats.
The EFF Coder's Rights Project is on your side whether you are producing FOSS or proprietary software.
Make no mistake: you are infringing
The killer horror about software patents (and their even vaguer cousins, business method patents), is that there are so many of them out there, and so many of them are so stupidly broad, that any software you write will almost certainly violate someone's patent. Imagine a patent for "methods of producing text on a computer monitor screen in many sizes and multiple styles." I do not know that this specific patent exists — I sincerely hope it does not — but there are many real ones that are just as stupid.
And there's nothing you can do about any of this, except join one of the groups that might help you with a patent dispute, learn more about software patents, just as you might study martial arts: for self defense; and generally be aware of the possibility that no matter how careful you are to make sure all of your work is original, and that if you are implementing something common — or even something new — that is in the least bit similar to any existing software, you do a clean room implementation of it.
I'm sorry if I have discouraged you (or anyone else) from writing useful software because of lawsuit fear. But if you are going to write and distribute software, you need to be aware of the patent risks, just as you need to be aware of the risks involved in car racing, SCUBA diving, motorcycle riding, and many other activities that might leave you hurt, but offer enough reward that you do them anyway.