Jan 16 2012 1:43PM GMT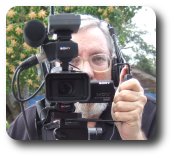 Profile: Robin "Roblimo" Miller
Here's a Reddit post: "Thanks for applying! Pay us to train you, and *maybe* we'll hire you!" This seems like an obvious scam to me. These people are offering to train prospective employees to work in their "local computer shop" for $150, and are making this offer to 50 people even though they only have eight openings. Say what? Sadly, with jobs as scarce as they are these days, there are almost certainly 50 people in Phoenix desperate enough to pay that training fee even though their chance of getting a job in return is less than 20%.

Craigslist has a scam warning page you must view to get to job postings. One of the scams it specifically warns against is "sites offering training or education," along with "sites where you are instructed to enter your resume or other personal information" and "sites offering a 'system' for making money."
"Work at home" scams are legion. The Federal Trade Commission (FTC) has an informative page about avoiding work-at-home schemes. A common factor among many such ripoffs is that they require you to send them money before you start making oodles of dough taking phone reservations, stuffing envelopes, assembling crafts or whatever.
Funny: the whole "send us money and in return we'll set you up to take in Big Buck$ is the essence of the Nigerian 419 scam. And this type of scam didn't start on the Internet. It is as old as the hills, if not older.
Some people, including federal regulators, consider many for-profit colleges to be scams. Forbes has an infographic about the difference between non-profit and for-profit educational institutions. And in case you didn't know it, almost every skills-training course offered by blah-blah tech in their TV ads is available at your local community college or other government-sponsored voc ed institution for a tiny fraction of what they cost at a for-profit college or trade school.
However, not all pay-them-for-training offers are scams. H&R Block has been offering tax preparation courses for many decades. The cost seems to vary by location, with a range of $150 – $300 being mentioned in some online forums. My father took the H&R Block course in the early 1960s, and earned significant side money during tax season for the rest of his life.
But that was a long time ago. Today, you might also want to check Liberty Tax Service. Their courses may not be as good as Block's, but they're free (aside from charges for books and materials.) In between is Jackson Hewitt. I was quoted $99 for their course in my area (Bradenton, FL), but the person who gave me that quote wasn't sure if that was a nationwide price.
Why do I talk so much about tax prep? For one thing, it's an industry where "you pay to learn, then maybe we'll hire you," has been an accepted practice for a long time. And since the courses aren't expensive, even if they don't hire you the knowledge you gain will help you with your own taxes, and you can probably make back the course cost (plus a bunch more) doing taxes for family and friends.
I also consider tax prep the ideal side job for engineers and IT people. You already know more math than 99% of the world's CPAs. And (duh) you know how to use computers.
So fine. Maybe it's worth your time and money to take a tax prep course. They're usually held in the summer or fall, so that grads are ready to go in January, when tax season starts ramping up.
But other pay-to-learn-and-maybe-we'll-hire-you deals? Be very careful. Check them out through the Better Business Bureau and other groups that check businesses for fraud tendencies. And there's always the modern way to check any business: Type "[business name] sucks" into Google, and if it's a big business you're likely to find at least a few people who say that business is a baddie. Naturally, if it's a business that serves millions, the chances are nearly 100% that at least some customers, employees or trainees are unhappy with it, but you're a grownup with good judgment, so you can probably spot the scam businesses and sort them from the decent ones with a few minutes of research.
But be skeptical whenever anyone wants an advance fee to help you find a job. Whether it's an employment agency, a school or any other job-finding service that wants to charge you for anything beyond resume-writing help, be wary, and do not give them money before you check them out.