Dec 26 2011 12:40PM GMT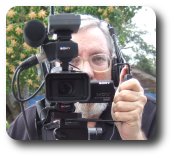 Profile: Robin "Roblimo" Miller
At some point in most employment applications, either paper or electronic, you will come to this question or one much like it: "What salary do you expect?" If you're like me, your answer may be, "Ten million dollars a month, paid in gold." Fine. Got a laugh. But seriously, folks, how should we answer that question?

Maybe you won't see that question in writing, but if you don't, it will almost certainly be asked verbally during an interview. There are logical reasons for asking. For instance, if the employer only has $40,000 per year budgeted for the position, and you figure you're worth at least $75,000, there's no point in continuing the conversation. On the other hand, if the employer has $40,000 budgeted and you say all you need is $32,000 to start, a little star might go next to your name.
A sad but true salary problem in the USA right now is that we have more workers than jobs, to the point where each opening draws (on average) four or more applicants. Things are better in IT, but chances are that other people are applying for every job you're trying to get — and that some of them might be willing to settle for a lower salary than you figure you're worth.
If your resume is well-written and shows how well-suited you are for today's opening, and you maintain good posture and speak well during your interviews, chance are that you will be hired over someone whose main qualification is a low salary expectation.
The best way to answer the salary question
If you know what you're worth, you can ask for an appropriate salary. This information isn't terribly hard to come by, in a general sense, and you should load up on salary knowledge before you decided what you are worth — and you also need to realize that your value to an employer varies heavily from place to place. So let's look at some salary guide websites:
One pay survey site you do not want to check is USAToday's salary list for major league baseball, because it will make you cry over having gone into the wrong line of work.
The lowest average team payroll is the Pittsburgh Pirates, with a median player salary of $450,000. And the lowest-paid player they have, shortstop Josh Rodriguez, gets $414,000.
Ah, well. It could be worse. The median salary for a nursing assistant in the United States is $26,608. That's with experience.
Sometimes, even if it's not pro baseball, IT looks like a pretty good field to be in. Doesn't it? 🙂