Jun 3 2011 10:27AM GMT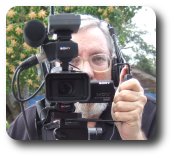 Profile: Robin "Roblimo" Miller
The events I'm describing here happened nearly three decades ago, when I was Manager of Technical Services for Rotronic Instrument Corporation USA. Part of my job was making sure units got shipped safely to our customers. Our humidity instruments did not fit well into standard box sizes, so I shopped for a custom box provider that could give us what we needed at prices low enough that, even if they were higher than the prices for stock box sizes, would save us enough on shipping and labor to give us an overall net saving.

My experience with getting quote from boxmakers was a little depressing. Most of the salespeople I talked to knew their business, were concerned and eager, and wanted more than anything else to make my box-buying into a joyful experience.
The place where all the box salespeople and I parted company was in their belief that boxes were hugely important and worth large amounts of my time and brainpower. Not so. Shipping and packing were important, but I had lots of other things to worry about. Basically, I wanted to think as little as possible about boxes, packing tape, shipping labels, and other shipping details.
Finally, one salesperson offered me a package deal including boxes, foam peanuts, bubble wrap, labels, and tape, plus warehousing at their end so we could buy large minimum quantities and get maximum discounts without using up our own severely limited storage space.
After having heard lots of talk about the glories of this kind of cardboard and that box-making process, this person was the only one who gave me what I really needed: no-brainer shipping materials ordering. He got our business based on a 10-minute no-nonsense sales call, plus a follow-up (telephone) call the next day with exact prices on the boxes we needed. (He had to check with his estimators, and did so.)
I then issued a quarterly P.O. based on our estimated usage, and my shipping clerk, Jimmy, ordered deliveries from our supplier whenever we got low. When "our" stock in the supplier's warehouse droped below pre-agreed trigger points, the sales guy stopped by for me to sign a new order. This happened four or five times a year, and only took a few minutes each time.
Basically, the time I spent worrying about packing materials dropped from multiple hours a year to multiple minutes. The price we paid, because of our bulk-buy "hold until shipped" arrangement, was rock-bottom, too, which made our accountant happy.
How does this apply to IT?
Simple. As a shipping materials customer, all I cared about was how the product was going to affect me and the people who reported to me, not exact tech specs. And while I cared about price less than about convenience and reliability, it was still a factor.
So if you own a programming business or do other IT consulting work, what do you think your customers want from you?
The same as I wanted from my packing materials supplier, I bet: no hassles, reliability, and a decent price.
I have no idea whether that packing materials vendor used DOS, Unix or a single-vendor proprietary system like Basic-4.
Do you think your customers today really care whether you supply software written in C++, Java or .NET? Not really, as long as it works well and doesn't cost more than similarly reliable alternatives.
Remember to think about your customer's viewpoint when you make sales calls, and you will make more sales, with less effort, than you will with a 100-slide presentation full of circles and arrows showing, in grievous technical detail, exactly how your software or hardware works.
