Jan 3 2012 2:52PM GMT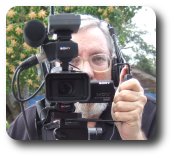 Profile: Robin "Roblimo" Miller
Congratulations. You have survived 2011. It is now 2012, and some economists and analysts say the recession we've been enjoying for the past few years is now easing, and that there will be more job openings in 2012 than in any year since 2008, maybe even 2007. Huzzah! But does that mean you should start circulating resumes immediately? Not necessarily. If you have a job now, no matter how humble, you may be better off staying with it than moving on. But may does not mean will.

Not long ago I said January may be a bad time to look for a new job. No problem, assuming you already have a job. This is a great time of year to ruminate and reflect and think about your future — and a great time to update and edit your resume. And after January we will see February, which is as good a time as any to look for a better position than the one you have now.
(I am assuming, throughout this post, that you are already working and want to find a better job. If you are not currently working, please go here and scroll through my other posts. Many of them were written for first-time job seekers or people who are currently out of work.)
One thing that might make 2012 a good year to find a better job is that many companies are starting to rethink outsourcing to China. If a sizable number of jobs are brought back to America, this will obviously help manufacturing workers. It will create more need for IT people, too, since modern factories and warehouses are heavily automated and need an ever-growing number of techies to run.
Meanwhile, there is this question: Does Government Create Uncertainty and Prolong the Recession? I am not paid to look into a crystal ball and utter incomprehensible predictions about our financial futures, and how government policies affect it, so I won't make any. All I will say is that we have an election in November, 2012, which may or may not give us a new president and a bunch new faces in Congress, and if that isn't uncertainty I don't know what is.
In the end, looking at macroeconomics isn't going to be of much use in making your employment decisions. You personal situation matters much more. What if you are offered a job that pays 20% more than the job you have now, but to take it you'll need to move? And walk away from your underwater mortgage? This is a calculation that is not going to be affected by the upcoming election. Neither Ron Paul, Barack Obama or anyone else is going to immediately stabilize our housing market. You need to weigh the risk of moving against how much you think you will like the new job and whether you will get enough of a raise from it to be worth the financial disruption it will cause in your life.
And how about this alternative: you find a high-paying job in New York or another high-cost area, but keep your house in Cheapville and leave your family there, while sharing a New York apartment with six other guys and going home once or twice a month? Migrant laborers from Mexico and many other countries have been doing this for decades. It's hard on a family, but if it's the only way to have a healthy financial situation, it might be what you decide you need to do — at least until you find a better job near your home or manage to work a short sale or other way to get out from under your mortgage and bring your family to where your new job is.
Suddenly, being (or staying) single looks easy, doesn't it?
There is no free lunch, and no decision that doesn't have a downside to it. You might decide to stick with your current job, at least for the next year (assuming the company looks stable enough that you probably won't lose that job in 2012).
Decisions, decisions, decisions.
It's a good thing it's January, and that it's a slow-hiring time of year, because that gives us an entire month to make up our minds. And we may need the whole month, given the many uncertainties of life in modern America.