Oct 17 2011 2:48PM GMT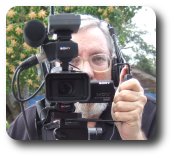 Profile: Robin "Roblimo" Miller
If I ask you for a complete list of your company's software, including records of the lastest updates and what kind of licenses your various applications and operating systems carry, could you produce that list? How about a complete hardware inventory? You need to know what you have. And if you don't, and there's a problem, the person who replaces you will maintain a complete software and hardware inventory.

Let's start with software. The Business Software Alliance is always ready and waiting to swoop in and accuse you of having pirated software on your systems. They provide a list of "free" software audit tools, with "free" in quotes because some of the ones they list are free-to-try shareware, not really free as in beer — let alone as in freedom.
Another package a friend of mine turned me on to is Spiceworks. It's free to use, supported by (generally) non-intrusive ads. Take a look at the feature list. It scans your network and gives you a fairly comprehensive list of both hardware attached to it and the software on each device — and those devices can be running Windows, Linux or Mac OS. Not shabby, especially considering the cost.
Another well-recommended package is Lansweeper. It's not free, but not brutally expensive, either, and Lansweeper has some features Spiceworks doesn't. In any case, it's free to try, so you should try it — and Spiceworks and at least one or two of the packages listed by the BSA — before making a final decision.
The most important thing isn't what software you use to keep your software inventory (and maintain a license key database) but that you do it!
Mark your hardware
Do you remember where that VGA -> USB adapter went? After not seeing it for two years (you think), do you still have it?
Another piece of fun: here's a CAT-5 cable end sticking out of a bundle. What's on the other end? A PC? A printer? Nothing?
These are two situations where bar-code labels and accurate records really help.
The only barcode printer/reader system I've ever used myself is from Wasp. I can't say their stuff is the best, just that I found it easy to use and that I didn't really think about it at all, which as far as I'm concerned is as good as it gets with any tool.
Wasp's asset-tracking software starts at $599 and goes up (way up) from there. You can use a free spreadsheet to do the same thing with just a little thought. And there are many other alternatives out there, ranging in cost from $0 into the sky.
Again, the software doesn't matter. Becoming an obsessive item-marker and record-keeper does.
The idea here, of course, is that if you always know what you have and where it is (including which computers which software is installed on), you save a lot of stress when the bleep hits the fan and you need to find something now.
Even better, keeping accurate software and hardware inventories — with "hardware inventories" meaning everything down to cable ends — shows your boss(es) you're a real pro, worth a raise or a promotion.
And if they don't think solid IT record-keeping is worth something, other employers surely will. "Instituted a company-wide software and hardware inventory system that saved $____ in software license fees and saved countless hours diagnosing hardware failures" is the kind of line on a resume that zooms it straight to the top of the pile.