Feb 27 2012 1:14PM GMT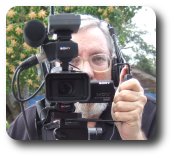 Profile: Robin "Roblimo" Miller
I spend a fair amount of my time reading about job hunting. Today's post is a list of 10 of the most valuable online resources I've found for IT job hunters ranging from new grads up to management-level people. Whether you need a job or are just thinking about moving to a new employer, you should look at the websites on this list.

You should list with at least one major job-hunting site, such as careerbuilder.com. This is a "throw something against the wall and see if it sticks" approach to job-hunting, but it costs nothing and doesn't take long. So you might as well do it. Dice.com is another big-time jobs board, oriented specifically toward IT. Your resume absolutely should be listed at Dice.
Then there are second-tier job boards, including snagajob.com and a whole bunch of others, many of which are local or state-by-state. Don't sell any of these resources short because they're not the biggest. They may have fewer jobs listed, but they have fewer applicaants, too, so everything balances out.
You're not getting the job — 25 reasons why is a CNN article from 2008 that is just as valid now as when it was first published. Read it and take its advice to heart.
Forbes ran this one — Tips And Strategies For Finding An IT Job — in 2010. Again, advice that's still valid a few years later. One key takeaway: "Networking is overrated." Read the article to find out why interviewee Dr. Tony Beshara says this. He makes many good points.
How to find a job during a recession is a CNN/careerbuilder "oldie but goodie" that doesn't necessarily agree with the Forbes article in the last paragraph. Like it or not, no matter what the government says, most Americans are still living in a recession, so this 2008 article is still worth your time.
Finding an IT Job – Should you consider temporary employment? is published by a staffing company that handles temps. Worth a read, especially if you're having trouble finding a permanent job or want to explore the idea of working for a defined period of time, then not working, then working again.
The Best Cities for Finding IT Jobs in 2012 Thinking about moving? You might want to read this first.
Getting Your First I.T. Job — This article is obviously aimed at people just getting out of college or completing some sort of training. If that's your situation, read it. If not, maybe you should still read it. There's no such thing as too much knowledge.
Creative Hotlist is for you if you're a creative Web person. It lists some traditional IT and programming jobs, but they tend to be with creative-type employers such as ad agencies and video production houses. If this is the sort of job that turns you on, go for it!
USA Jobs is a federal government list of federal government job-finding resources. It includes links to U.S. sites that tell you how to find a government job and how to use government resources to find a job in private industry. Even if you're an ardent libertarian who thinks "statist" is a curse word, you should check this out. You are paying for it whether you use it or not, so you might as well use it. 🙂