---
October 3, 2012 1:15 PM
I have said more than once that working on an open source project can help you get a job writing proprietary or in-house software. When your potential employers can see, evaluate, and discuss the actual code you wrote, you are head and shoulders above anoth applicant who can only say, "I worked on the Beeblewank software package," but can't show exactly what he or she did. But what open source development projects should you work on? How can you find one that needs your help?
Continued »
September 26, 2012 5:31 PM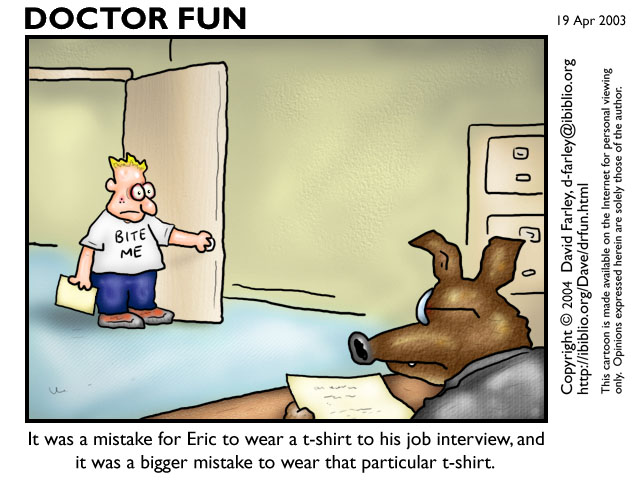 "Employees who have been committed to their employers, working hard, taking on more and getting by with less are now ready to resume their career plans," says HR agency Randstat in their latest quarterly Employee Engagement Index (pdf download), which goes on to say, "almost 40 percent of employees plan to seek out a new position in the next six months. But with slower than expected job creation and recovery, more than half (58 percent) do not believe they would be able to find a new job today that they would like to accept." So 40% would like a new and better job, but a majority of that group thinks they won't find one. Okay…
Continued »
---
September 13, 2012 10:20 PM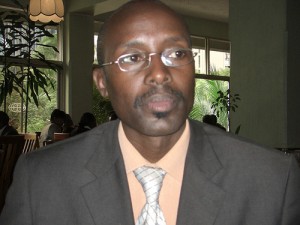 Evans Ikua is the Lead Consultant for Nairobi-based LANet Consulting Group and chairman of the Linux Professional Association of Kenya. We were going to do this as a Skype interview, but bandwidth problems forced us to fall back on the old standby: email. Either way, it's an informative look at how a Linux user can make make a living in a country we associate more with coffee and safaris than with high technology.
How long have you been using Linux/FOSS?
I have been using FOSS for the last 10 years.
How did you first learn about Linux?
Continued »
---
August 26, 2012 12:49 PM


If you set aside some of your income and invest it wisely, you may be able to retire earlier than most people. Or buy a nicer house with a smaller mortgage. Or build up enough capital to start your own business. It's a little late for me, since I'm already retired. But I still read the Dravis Wealth Advisor newsletter every week. Maybe you should, too.
Continued »
---
August 20, 2012 10:44 AM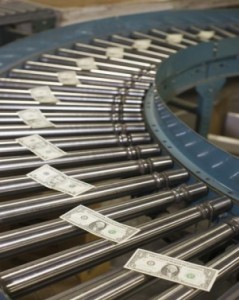 Remember the Stuxnet worm? And how it infected Siemens PLCs and messed them up? I was shocked to find that most computer professionals I knew had no idea what a PLC was or what one did, let alone how to program one or secure it against malware. We tend to think of IT as a white-collar industry, and for many it is. But there are plenty of blue-collar computing opportunties, too, that pay well and get you out in the open air more than office-type computer ever will. The downside? To be a full-fledged industrial computing person, you need to become an electrician, too. But with manufacturing coming back to the U.S. and all kinds of pipeline and fracking assemblies being built, there is lots and lots of opportunity for electricians who understand computers. Or computer people who are also electricians. Either way, it's a fast-growing field you should look into if you are an IT student, entry-level IT worker or even a mid-career person who's bored and looking for new challenges.
Continued »
---
August 9, 2012 4:08 PM
Why would a blog about your IT career review a book about Ubuntu Linux? Because Linux knowledge is essential to any serious IT person who wants to do more than basic desktop repairs or help desk work and move into a server room where the workload is usually lighter and the pay is better. Like it or not, Linux is the server OS king. And Ubuntu is the most popular Linux variant, and just about the easiest one with which to start Linuxing. So get this book. It will help you figure out Ubuntu with next to no stress even if all you've ever used before is Windows (or Mac OS).
Ubuntu Made Easy
A Project-Based Introduction to Linux
by Rickford Grant with Phil Bull
No Starch Press
July 2012, 480 pp.
ISBN: 978-1-59327-425-2
Continued »
---
---
July 16, 2012 1:34 PM
Let's say you are (or want to be) a mobile app developer. Naturally, you'll want your apps to run on both Android and iOS, since these are the major players in the smartphone marketplace. But what about Windows Phones? For many years we've been in the habit of considering Windows the Big Dog of operating systems and, if we're developing multi-OS computer software, starting with Windows and porting to Mac or Linux as a sideline instead of as the main event. For mobile apps, this situation is reversed. The question is not whether to develop for Windows Phone first, but whether it's worth writing a Windows version of your mobile app at all. Continued »
---
July 2, 2012 4:47 PM
There have been storms and power outages all over the country in the last week. And one of the worst-hit regions was our nation's capital, Washington, D.C., and the suburbs around it. Where, it seems all kinds of important Internet services are located. Who would have thought a windstorm in Washington, D.C., could have waxed a stack of Amazon S3 and RC2 clients? Doesn't Amazon have backups? Salesforce had trouble Thursday. If you are an IT manager or a one-person IT shop at a small business, "failover" is your word of the week.
Continued »
---
June 25, 2012 10:25 AM
Let me start by saying that there is no more rigorous or more respected set of Linux certifications than the ones backed by Red Hat. If you are an HR person or hiring manager and need someone to maintain your company's Red Hat servers, a person with a stack of Red Hat creds is a safe hire. He or she had to know Red Hat pretty well to pass those there. But what if there's more Ubuntu than Red Hat in your company? And what if you're unemployed and paying for the tests out of your own pocket? Suddenly Linux Professional Institute (LPI) certifications look like a great deal.
Continued »
---