Jul 8 2013 1:51PM GMT

Profile: Ben Bradley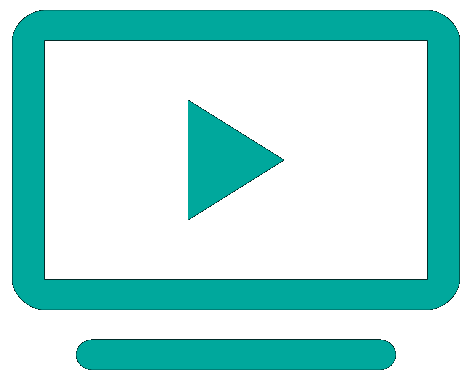 As marketers, many of us understand the value of adding webcasts (or webinars) and videos to our content marketing plans. Streaming media provides prospects with a more engaging experience than traditional white papers or other PDFs which for us marketers, means better branding and more dynamic leads.
The trick about streaming however, is getting the prospects to actually show up, and when they do, stick it out. Unlike other content forms, webcasts require a real commitment from the viewer.
Leveraging the findings from TechTarget's recent Webcast User Experience Infographic, I'll give you some quick tips to increase the effectiveness of your streaming content, showcasing some real TechTarget campaigns that benefitted from these best practice tactics.

1) Use Technical Experts. 87% of webcast downloaders indicated that they prefer a webcast with an industry expert speaking (a 167% higher likelihood of attracting a prospect).
Campaign Proof Point – In a recent award winning TechTarget microsite, the two primary videos on the site were hosted by a leading industry expert and drove 76% of the overall streaming media views. The industry expert drove 15X higher views than videos and webcasts with just vendor provided speakers.
2) Diversify your Promotional Channels. While 80% of survey respondents noted finding out about webcasts through e-mail, other mediums are starting to gain traction. Plan to integrate display, partner promotion, paid search and especially social outreach in your promotional plans. Enable sharing of your event on social platforms to help turn your prospects into your marketers.
Campaign Proof Point – In the same microsite example as above a well-rounded promotional strategy was utilized. By the nature of this being a microsite search elements are considered, as well as email and banners to help drive traffic. To go a step further and increase the user engagement the site offered the chance to share these webcasts and videos easily with social share buttons. This well rounded content and promotional campaign saw 12x the average social share rates.
3) Offer it On-Demand, and Fast. If, like me, you have a DVR, you might not recall the last time you watched a show during its original air time. Your prospects exhibit the same habits- Our study showed that 83% of users said they have signed up for a live webcast but then missed the live day. But, the more important point is that 76% went back to view the on-demand version. Offering an on-demand option is the best way to extend the reach, and regain otherwise lost viewers.
Campaign Proof Point – We recently ran an information security webcast with a live component. The program boasted both a live goal and full campaign guarantee. By extending the webcast on-demand we were able to generate over 40% more prospects. The on-demand option fits prospects' busy schedules and extends the reach of your streaming content.
4) Integrate Recommended Content and Next Steps. Your prospects get inundated with content, ads and offers today. The fact that he or she has committed to your streaming content is a real win, make sure you maximize that interaction by offering more relevant content and meaningful next steps. Believe it or not, that's what your prospects are asking for. In our study we asked an open ended question of what users would improve their webcast experience. Over 40% of those that responded requested more related content be available. Today's streaming player's provide lots of opportunities for recommended content, and give you the opportunity to drive more engagement (and thus intelligence) from your prospects.
Campaign Proof Point – In constructing a recent webcast program, the Client Consultant responsible for the program recommended a mix of multiple related assets and media types which were then incorporated into the interactive webcast player. These additional related content pieces, in conjunction with clear positioning and calls-to-action resulted in a 30% re-engagement rate (meaning a quarter of the webcast leads took a secondary action with that brand's other content.)
So whether streaming media plays a large part in your overall content strategy today, or is something you are just starting to invest in and fine-tune, take these cues direct from our most frequent webcast viewers.  They are looking for expert technical content, available across multiple channels, to be viewed on their schedule and with actionable next steps.  I've seen campaigns successfully engage key prospects with this strategy – so try implementing these tips to re-capture some of those long-forgotten viewers and get the best value out of your streaming investments.