Sep 9 2013 2:06PM GMT


Our annual APAC IT Buyer's Survey is one of the most popular pieces of research we produce.
It drills down into the steps technology researchers take prior to making a purchase and highlights differences among the major geos in the region. Here are a few key findings from this year's edition of the survey:

BANT (Budget, Authority, Need, Timeline) is an unreliable barometer for qualifying a sales opportunity. Why?
Budgets and timelines shift over the course of the research journey. Purchasing authority is seldom centralized with a single individual.
In most cases, a team of researchers evaluate vendors and solutions. Often, the technology specialists can veto buying from a provider they dislike.
Accurate BANT data is tough to collect, regardless of how you try to gather it. Early- and mid-stage researchers are unlikely to be honest with
you about their companies' purchasing plans.
Marketers need to maintain a strong media mix "right sizing" their investments in online campaigns and offline events to effectively influence buyer.
Some of the more traditional markets like China, Japan and India are seeing
online research start to carry significant weight in the overall buying process.
Online activity accelerates as a purchase nears. Most buyers download multiple
assets prior to making a purchase.
SIs and consultants are influencers in the purchasing process, typically recommending
or specifying solutions and vendors.
Whitepapers are widely viewed as useful content in supporting technology purchases.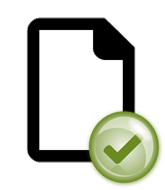 Most whitepaper downloads occur when a project is planned or as the company is building its business case.
Relevancy trumps brand familiarity when it comes to determining whether to read a whitepaper. Most have downloaded a paper from a vendor they did not know because the content related to a current project.
Few buyers want to receive a call immediately following a single download. Instead, they prefer to be introduced to additional content before feeling comfortable with a direct engagement with the vendor.
I'd be happy to review the results in greater detail with you. Feel free to shoot me an e-mail if you'd like to set up time to speak.ot know because the content related to a current project.