---
February 5, 2018 2:31 PM
"diversity in tech"
,
"women in IT"
,
"women in tech"
,
IT jobs
,
IT recruitment
,
IT skills
GUEST BLOG: In this contributed blog post from CEO of Amicable and everywoman Innovator Award category finalist, Pip Wilson, explains to encourage girls into science, technology, engineering and maths (Stem) careers the industry should be clear that tech is not just about coding
What do you love most about working in the tech industry / your role?
What I love most about working in tech is the opportunity you have to be dynamic and innovative. At amicable, the company that I co-founded with my business partner Kate Daly, we are building a business that will really help people to better manage a situation that has traditionally been complex and stressful. That's exciting and it's made possible by the progress being made in technology. The capacity we have to change people's lives for the better is what drives me, and I'm passionate about encouraging others in the industry to do the same.
What are the biggest misconceptions about working in tech and how can we dispel them?
I think one of the biggest misconceptions about working in tech is that you need to be a certain 'type' of person to get ahead. I don't just mean this in terms of gender or ethnic diversity. It is also the idea that you have to have a certain level of intelligence or type of personality to fit in. The tech industry is huge and there are so many opportunities to contribute. The stereotypes we see in shows like The Social Network or The IT Crowd do not reflect the many different people who work in the industry. We definitely need to do more to shine a light on the unsung heroes of tech.
What can be done to encourage more young girls to study Stem subjects and pursue a career in tech? Are you involved in any initiatives?
We need to fight the idea that there is no place for young women in science or technology. I think it's a symptom of the wider problems with the way we teach but science, maths and technology are exciting subjects that open up so many possibilities, personally and professionally. Schools need to find more creative ways of encouraging girls to keep studying these subjects beyond the age of 14.
There is a preconception that tech is about coding and you have to learn to code to be successful, I believe the ability to use existing digital products to solve real life problems will I believe be more and more relevant over time.
How important are role models for young people, particularly girls, when pursuing Stem subjects? Did you have any when you were growing up?
I think role models are very important for young people, especially girls, who are interested in Stem subjects. The most frustrating thing is that there are so many women in history – and today – who are pioneers in our industry. We just never hear about them! A personal role model of mine is the late Mary Lee Berners-Lee, one of the best computer programmers in a generation and the 'grandmother' of the world wide web. I had the privilege of meeting her a number of times as she lived close by, and she really was an inspirational woman.
Role models don't have to be famous. For example I'm also a trustee of the Girls Network, a charity that matches young women from the least advantaged communities with female mentors, including some fantastic women in Stem.
What advice would you give to anyone wanting to pursue a career in tech? Anything you wish you knew?
I struggle to see how technology won't be an important part of pretty much every job going forward, even those currently thought of as more manual. Therefore it's more about making it clear to everyone that they need to learn enough technology skills to help them succeed in their chosen area. By doing this I think more and more people will love the technology angle and it will remove a lot of the stigma.
For those wanting to get into coding or artificial intelligence (AI) or new areas then join support groups and forums as soon as possible, there is a huge amount of information available.
February 5, 2018 2:05 PM
"diversity in tech"
,
"role models"
,
"women in tech"
,
Diversity
,
IT careers
,
IT recruitment
,
IT skills
GUEST BLOG: In this contributed post by everywoman Digital Start Award finalist Saija Mahon, founder and CEO of Mahon Digital Marketing, explains that tech being only for men is the biggest industry misconception she has come across
What do you love most about working in the tech industry / your role?
I truly love and appreciate the constant change, fast pace and exciting developments that take place in the tech industry each day/week. It's incredible to be able to work in such a dynamic environment where you can actually diversify and evolve your own role to new heights and dimensions within months. The tech industry also allows me to come up with new, more effective and cost effective solutions to run my own business day to day and ensure my teams operate in a more flexible and functional, organised working environment.
What are the biggest misconceptions about working in tech and how can we dispel them?
The biggest misconception that I've come across during my years in the industry is the thinking that tech is for guys (only). Of course we all know this is far from the truth and what's actually good for us as businesses, consumers and nation all together. The more diversity we have within the industry, the better and faster we can come up with new solutions to make our lives more convenient and functional. I believe the more role models we have, both male and female, the faster we can get to a good gender balance in the industry. We should start from grass root level in schools already.
What can be done to encourage more young girls to study science, technology, engineering and maths (Stem) subjects and pursue a career in tech? Are you involved in any initiatives?
I believe this could be easily done if the stiff school system was more encouraging from the start with both, females and males. Educational changes are needed and teachers need to be re-trained to have a mind-set whereby they see boys and girls both in the same starting line, being able to be interested and excel in the same subjects. I'm not sure we are there yet. Yes, I'm an official mentor for Girls in Tech London and Finland/Helsinki organisation. I'm also an ambassador for Wonder Women Tech organisation / conference series.
How important are role models for young people, particularly girls, when pursuing Stem subjects? Did you have any you're growing up?
They are absolutely vital. Role models are people that the next generation (particularly women for girls) can look up to, relate to and strive to be similar to. I have had role models growing up, mainly men (such as my entrepreneur father), however at a later stage when I already was in the tech industry, I've had role models to look up to like Sheryl Sandberg.
What advice would you give to anyone wanting to pursue a career in tech? Anything you wish you knew?
I would say go for it. And go full throttle. Keep an open mind, grab and create opportunities as tech world has so much to offer, you can pretty much become anything you want. Start creating a good connection base / network of people around you that can help you as and when needed. I wish I would have started to join communities sooner than I did. I used to think I need to do it all by myself. You don't. You shouldn't. Create your own relevant tribe and charge ahead full force!
---
January 17, 2018 12:35 AM
"women in IT"
,
Diversity
,
IT jobs
The finalists for this year's everywoman in Technology Awards have been announced prior to the awards ceremony in February 2018.
After sorting through applications from hundreds of candidates, judges for the eighth everywoman in Technology Awards 2018 have chosen 39 finalists across its 13 award categories.
Three of these awards categories, including the International Inspiration Award, which will be awarded to an individual based outside the UK, the Apprentice Award, which will be awarded to someone excelling in her early career, and the Male Agent of Change Award are new for 2018.
Maxine Benson, co-founder of everywoman, said: "At everywoman, we recognise the role that men also play in ensuring a strong pipeline of female talent, which is why this year we have introduced the Male Agent of Change Award. The companies represented within the finalist lineup are proving their dedication to ensuring a gender-balanced workforce and, ultimately, a much more sustainable and successful business."
Judges from firms such as SAP, techUK and sponsors FDM have chosen these finalists due to the achievements they've made in their careers and their ongoing commitments to support more women entering the IT industry.
The finalists for 2018 FDM everywoman in Technology Awards are:
Academic Award, sponsored by Lloyds Banking Group:
Jeni Brown, IT training manager, London School of Economics and Political Science
Geraldine Murphy, head of teaching and learning, London School of Business and Management
Steph Scott, physics teacher, Newcastle High School for Girls
The One to Watch Award – sponsored by Computacenter:
Katie Griffiths, King Edward VI School
Anna Ionescu, Anglo European School
Jess Scott, Newcastle High School for Girls
The Apprentice Award – sponsored by Bank of America Merrill Lynch:
Sophie Caffrey, technical apprentice, Leonardo
Marie Foster, junior ALM tools engineer, BP Plc
Shannon Lynch, chassis engineering degree apprentice, Jaguar Land Rover
Rising Star Award– sponsored by T-Systems:
Katharine Burton, assistant vice president; analyst programmer, Bank of America Merrill Lynch
Kimberley Norris, senior systems engineer/pilot officer, Lockheed Martin/RAF Air Cadets
Harley Reiss Slaven, test engineering manager – global test support, Rolls-Royce
Digital Star Award – sponsored by CGI:
Saija Mahon, Founder CEO, Mahon Digital Marketing, from London
Carrie Anne Philbin, Director of Education, Raspberry Pi Foundation, from Cambridge
Emily Walters, Head of Digital Experience, Sopra Steria, from Edinburgh
Software Engineer Award – sponsored by RBS:
Shilpa Arora, Senior Engineer, American Express, from West Sussex
Rosie Lickorish, Software Engineer, IBM UK Ltd, from Southampton
Kirsty Tidmarsh, Senior Software Engineer, Department for Work and Pensions, from Widnes
Team Leader Award – sponsored by American Express:
Tanja Lichtensteiger, business systems development manager, Leeds Beckett University
Mandy Loadman, change & IT programme manager, Aviva
Nicola Ryan, director, global virtual sales and customer success, Cisco
Start-up Founder Award:
Kiran Bhagotra, CEO and founder, ProtectBox
Louise Doherty, CEO, PlanSnap
Gemma Milne, co-founder, Science: Disrupt
Entrepreneur Award:
Jill Hodges, CEO and founder, Fire Tech Camp
Georgina Nelson, CEO and founder, TruRating
Mary O' Brien, CEO and founder, VideoDoc
Innovator Award – sponsored by Equiniti:
Amanda Adams, cryptography architect, Bank of America Merrill Lynch
Julie Bretland, CEO and founder, Our Mobile Health
Pip Wilson, CEO, Amicable
Leader Award – sponsored by BP:
Rachel Murphy, in her role as digital delivery director, NHS Digital
Shobana Rajamani, director, quality engineering and assurance practice, Cognizant Technology Solutions
Debbie Vavangas, iX executive partner, IBM iX
Male Agent of Change Award – sponsored by VMware:
Freddie Norton, acting head of fellowship and experts, Apps for Good
Russ Shaw, founder, Tech London Advocates & Global Tech Advocates
 Dr. Will Whittow, senior lecturer, Loughborough University
International Inspiration Award– sponsored by Aviva:
Thierry Delaporte, chief operating officer and SE executive corporate officer, Capgemini, from Paris, France
Gayathri Mohan, head of corporate social responsibility – India, Sopra Steria, from Chennai, India
Dr. Marily Nika, engineering program manager, Google, from San Francisco, USA
For 2018 the theme of the everywoman in Technology Awards is focussed on "inspiring tomorrow's world" to emphasise the importance of encouraging more women into science, technology, engineering and maths (Stem) careers.
The winners of the 2018 everywoman in Technology Awards will be announced at a special event in London on Thursday 8 February after the everywoman in Technology annual forum.
---
November 28, 2017 1:30 PM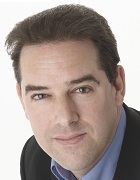 Profile: Bryan Glick
In this guest post, Byron Calmonson, director at recruitment consultancy Resourcing Hub, talks about the importance of backing up diversity and inclusion policies with real action and engagement with the relevant communities. 
These days pretty much every organisation has a diversity and inclusion policy statement with lots of fancy, politically correct wording. In most cases, that's all it is – words with no real meaning or positive action behind them.
The lack of diversity and inclusion in tech and many other sectors is a genuine problem that needs real action, but sadly they've become meaningless buzzwords. Having a close family member on the autistic spectrum I'm acutely aware of the issue.
As this person is moving into adulthood and considering college and careers options, I'm frustrated by the limited progress and support in this area. People with autism and other differences are not necessarily held back by lack of ability or ambition, but by inflexible, archaic recruitment frameworks.
We all need to take a long, hard look at ourselves and our search and selection strategies. As a forward-thinking tech resourcing business, we're fully committed to workplace diversity and yet we often revert to the traditional communication methods. We screen candidates by the quality of their CVs or online application forms. Candidates who get over that first hurdle have to undergo further screening over the phone before potentially making it onto the client's final shortlist.
Instead, we should bear in mind that, for some candidates, communication over the phone is very challenging. Why don't we ask candidates how they want to engage with us? There is so much great technology that can be used, including WhatsApp and other messaging platforms, FaceTime, YouTube or simply email or text.
However, many fantastic candidates will never even make it to the application stage as they will never hear about your company and vacancies or feel that the opportunities are suitable or achievable for them. The majority of hiring managers and recruiters simply undertake the traditional recruitment advertising on LinkedIn or the big job sites and will therefore only reach their traditional candidate pool.
For instance, despite some recent progress, there is still a significant disability employment gap in the UK. In mid-2016, only 49% of people aged 16-64 with a disability were employed, compared with 81% of non-disabled people. A survey by AbilityNet revealed that many disabled people felt overlooked by technology companies and developers. Over half of all respondents believed the latest devices were built with a mainstream, non-disabled audience in mind. To reach more candidates with disabilities, organisations need to develop and invest in websites, online application forms and screening tests with accessibility features and involve disability groups in the process.
In this context, it was incredibly encouraging to hear about recruitment consultancy Auticon at Computer Weekly's recent Diversity in Tech event. Auticon recruits tech consultants who are on the autistic spectrum. Many of these candidates have great technical skills, but need the right opportunity and support. To connect with these candidates Auticon has developed strong and effective relationships with universities as well as disability charities and working groups. Each candidate who passes the interview stage is assigned a job coach, who will also work with the client firm to ensure they implement reasonable adjustments to make the company environment and communication autism-friendly.
Auticon's work shines a light for others to follow. We need many more unconventional and disruptive recruitment initiatives aimed at under-represented groups. For example, to be able to connect with and attract candidates from lower socio-economic groups, organisations can try outreach programmes for schools and communities, paid internships or sponsorships of school technology, such as providing tablet computers.
To engage with under-represented ethnic minority communities, it would be beneficial to team up with local leaders or role models to organise recruitment events and open days. In terms of digital channels, it's worth promoting your company and roles on relevant niche websites and connecting with the target candidates on specialist social media groups.
I'm a passionate advocate of workplace diversity and inclusion due to both business and personal reasons. It goes without saying the process doesn't end with the successful recruitment of diverse candidates. Employers must also ensure they offer an inclusive and supportive working environment, providing mentors to ensure these candidates get every opportunity to thrive and add value.
Enough is enough. It's time to turn our clever diversity and inclusion policies into action.
Byron Calmonson is a specialist in ICT skills, leadership and talent and has been a director at the Resourcing Hub, an IT and business recruitment consultancy, since 1999.
---
October 20, 2017 2:56 PM
"diversity in tech"
,
"women in tech"
,
Diversity
The #metoo hashtag has been appearing on social media following the accusations of sexual assault and harassment many women in Hollywood have suffered at the hands of Harvey Weinstein.
Unfortunately there are several industries that are lacking in women, and the women who are in these industries are not having a good time – the hashtag aims to unite women across the world and end their silence.
Not long ago a female entrepreneur spoke out about how a venture capitalist in Silicon Valley propositioned her when she was looking for a job.
After her story came out, so did many others – people who had kept silent because they were scared that sharing their story could cost them their job, or their reputation, or worst of all that speaking out would lead to nothing at all.
Many women have claimed the reason they have not joined in with the #metoo movement is because it gives off the wrong idea – it only highlights the women who have suffered, not the people who have done wrong, and people should also come forward and admit they were part of the problem.
There were times on my university computer science course where one of the guys would say something about the ability of the women on the course – seemingly just because they were women.
The implication was that the women didn't know what they were doing, because they were women – and the comment was often hastily followed by "but not you, of course.".
Not me, because I had established myself as "one of the boys" and I didn't vocalise the niggling voice inside of me that said I should have stood up for the other girls.
It's a common occurrence for women in the technology industry to feel they have to act masculine in order to fit in or get ahead – but it's something that women in industries that are dominated by men are feeling less and less inclined to do.
I also received sexist comments at the time – "get back in the kitchen" is a term I've heard more than once.
It's hard, both to admit #metoo and to confess you've contributed to the issue.
People don't want to speak out, but speaking out in either direction is important.
Where once my silence contributed to part of the cultural problem, now I hope I'm part of the solution. I would never stay quiet now, and I see it as part of my job to do what I can to be an advocate for the minority, whether by refusing to take part in non-diverse panels or disagreeing if someone says something stereotypical about women in tech or women in general.
As president of TechUK, Jacqueline de Rojas, has frequently said (paraphrasing Madeleine Albright's famous quote): "There's a special place in hell for women who don't help other women."
This is why culture in technology teams such an important thing to discuss when trying to improve and embrace diversity – when a culture embraces people for who they are, they're not scared to speak up.
It can take someone very brave to admit they have been on the receiving end of sexual abuse, or harassment, or negative stereotyping, or sexism, in case they are shouted down or silenced.
I can guarantee you a number of people who have noticed the #metoo movement or are reading this won't admit to being part of the problem – but how many you have done something as small as to not call someone out when they're perpetuating stereotypes?
People I know who think they are advocates in tech still make the "I tried to hire more women but there just aren't any" excuse or decline to come to Computer Weekly's annual diversity in tech event because they didn't feel like it was aimed at them as one of the people in the majority.
Improving diversity in the technology industry is an aim for everyone – and so should treating people with respect.
It's incredible we even have to be talking about this, everyone, in every industry, of any gender, should realise they have a hand to play in this.
Admit to your mistakes, become a better person going forward and together we can fix this.
---
October 13, 2017 12:22 PM
"women in IT"
,
"women in tech"
,
Books
,
media
,
Startups
Everywoman has extended the deadline for its FDM everywoman in technology awards to allow more time for nominations – 2016 everywoman Startup Founder of the Year award winner Sophie Deen discusses how her win impacted her business.
Sophie Deen, founder and CEO of Bright Little Labs, had not expected to win the everywoman Startup Founder of the Year award in 2016 – the surprise was visible on her face when she approached the stage to accept it, and clear in the beginning of her brief acceptance speech: "Wow, I didn't prepare anything."
The lead up to the 2016 everywoman awards saw Deen Launch the first in her series of books Detective Dot, focused around a young girl who uses tech to solve mysteries.
When working as a paralegal after studying law, Deen realised she wanted to work with children, and that law wasn't for her.
After experience at a tech startup, Deen began working at Code Club where she helped the Department for Education and Google to develop the new computing curriculum.
Deen noticed the lack of diverse tech role models for kids, and many of the technical characters in the media perpetuated negative tech stereotypes.
"Stereotypes really affect how girls perceive the industry," Deen says.
"I wanted to make sure ALL kids have access to the same opportunities, and believe that mainstream media offers one of the best routes – just look at Sesame Street. I wanted to create mainstream kids media with diverse characters and inspiring female role models to change this, so I set up Bright Little Labs."
Realising the increasing importance of digital skills and the impending skills gap – an estimated 2.3 million digital workers will be needed in the UK alone by 2020 – Deen began to brainstorm how to use media to introduce coding and technology to a wide audience in an approachable way.
She explains: "I loved the work developing the new curriculum, but was concerned about the lack of diversity in tech. I thought stories were an excellent lo-fi way to level out access, provide inspiring role models and get the core computing concepts across to everyone."
Bright Little Labs and its resources aim to "make a new Disney" which Deen admits seems like "a ridiculously ambitious thing to do" but the team is passionate about using stories and media to inspire children to pursue science, technology, engineering and maths (Stem).
Since winning the 2016 everywoman Startup Founder of the Year award, Bright Little Labs has raised a seed round, signed a three book deal and won meetings with media companies to discuss creating animations and an interactive platform.
A lack of role models is often cited as a reason girls do not choose Stem subjects and careers, and winning awards like an everywoman award can help to recognise and promote women in tech and female founders.
"Winning an everywoman award has given us a lot of credibility, helped me build my own confidence, and opened doors. It's no longer just my parents who think what we're doing is great!" Deen says.
"If you're reading this and you know an entrepreneur – nominate her!"
Nominations are open, and can be submitted until 16 October 2017. Winners will be announced during a ceremony on 8 February 2018 at the London Hilton on Park Lane.
---
October 12, 2017 11:29 AM
"Ada Lovelace Day"
,
"Ada Lovelace"
,
"diversity in tech"
,
"gender stereotypes"
,
"women in tech"
,
Creativity
,
Software development
The number of women in tech is still much lower than the number of men in the industry with many highlighting issues such as lack of mentors, lack of role models and imposter syndrome as factors preventing the uptake of tech roles for women.
Ada Lovelace day, named after the British mathematician who is said to have invented the first example of a computer programme, is seen as an opportunity to celebrate some of the current women in tech and hope showcasing them will encourage others into the industry in the future.
But in 2017 Ada Lovelace Day was also World Mental Health Day and World Porridge Day, and in the new social media era people can get a bit tired of constantly celebrating and hearing about different issues – but having a reason to shine the light on women in the technology industry is vitally important.
A number of girls claim they would like to see more roles models in science, technology, engineering and maths (Stem) and not having people in front of you in a particular career path can perpetuate negative stereotypes surrounding certain jobs, leaving girls thinking these careers are not for them.
As diversity advocate and president of TechUK Jacqueline De Rojas has repeated many many times: "You can't be what you can't see."
Many initiatives now exist to try and make young people aware of tech role models, for example Modern Muse, Stemettes and Code First: Girls  as well as others to showcase women in tech – In October 2017 Computer Weekly showcased its annual list of the top 50 women in UK tech to celebrate women in the industry.
Debbie Forster, CEO of not-for-profit Tech Talent Charter, explains it is important to look at the women at the origins of tech, as well as those "at the top of the pyramid" but that days like Ada Lovelace Day bring women out of the woodwork who might represent "the next step" for some others in tech.
She says: "Not seeing any women kills confidence, but equally so can seeing someone at the very top. We as women often think 'that's someone who is exceptional that's not me'."
Days like Ada Lovelace Day that encourage women to talk about their tech careers and connect with each other reminds those in the industry they "can be role models to someone who is adjacent" to them and give them confidence they need to make the next step.
But gender split isn't the only issue in the technology industry, with other minority groups very minimally represented.
Forster claims, like many, that diversity as a whole is important and can be achieved by focussing on smaller segments – once these improve, other areas improve as well.
She says: "When companies develop proactive things that encourage gender diversity it opens the door for different kind of people as well."
For some organisations it can be difficult to focus on more than one arm of diversity or you end up trying to "boil the ocean".
Wider initiatives such as Ada Lovelace Day allow more  people to be involved, making the messages more widespread, Forster says the day "provides a moment to pause and look around" at the other women in the industry and re-assess the issue.
As women commonly do not self-promote, days like Ada Lovelace Day help to put women in the spotlight where they may otherwise not be recognised, and Nicola Deas, practice leader at Right Management, says: "It is vital that we encourage women to realise their potential, develop new skills and have meaningful career conversations with their employers to drive their career forward. Only then can we readdress the imbalance and celebrate gender equality."
Initiatives should not disappear from the spotlight once Ada Lovelace Day ends, and Deas believes companies should take it upon themselves to empower female employees, and do their best to embed a diverse culture in organisations.
Becky Plummer, senior software engineer at Bloomberg explains that shifting the internal culture of an organisation is one of the best ways of increasing and retaining diversity in the industry.
It is also important that in this internal culture people are recognised and praised because of their skills, and not singled out for their gender – something the industry still has to work towards.
Plummer says: "Ada Lovelace should not be celebrated as a successful woman in technology but simply as a pioneer in software engineering. That distinction is really important and it's one we need to apply more often in today's tech industry. I am not a successful female software engineer; I'm a successful software engineer who also happens to be a woman."
Eventually once diversity is the norm in the industry, this will be the case.
Using days such as Ada Lovelace Day to encourage conversation surrounding women in tech encourages different types of people in the industry to come forward and begin to break down the long standing stereotypes surrounding the types of people in the tech industry and what roles in the sector involve.
Sophie Deen, creator of children's book series Detective Dot and founder and CEO of Bright Little Labs, claims Ada Lovelace is a perfect example of someone who broke down stereotypes to pursue science and tech, and shows that tech and creativity go hand-in-hand.
Deen says: "What I love about Ada is how she combined creativity with science, viewing computers and poetry as complementary not distinct. I don't think science and art are two isolated schools of thought, and neither did Ada."
Again, Deen claims gender should not matter when presenting role models, and the culture in the industry should shift towards showcasing the best and most inspiring people in tech – once the industry is more diverse we won't need to single out specific groups.
Deen says: "Being a role model should not be gender specific, Lovelace can inspire us all to be better advocates of science."
Every day seems to hail another focus at the moment – shortly following Ada Lovelace Day were International Day of the Girl and World Sight Day – but as much as we seem to be bombarded with food for thought, these reminders can be important to raise awareness of particular issues and speed up change.
---
September 15, 2017 12:21 PM
"diversity in tech"
,
"women in IT"
,
"women in tech"
,
government
The topic of diversity in the technology industry has been on many people's minds of late – especially following various reports of sexual discrimination in the Silicon Valley tech scene and the infamous Google Memo.
With the media also focussed heavily on issues such as pay parity, it came as a shock to many when the Science and Technology Committee responsible for advising and scrutinising government policy appointed eight white, middle aged men to represent the industry.
A Tweet announcing the new all-male Select Committee "up and running" was met with scorn as many in and outside of the science, technology, engineering and maths (Stem) industries criticised the lack of diversity in the line-up.
Some labelled the line-up "disappointing" while others criticised knowledge scope of those selected, claiming many had a lack of background in science and technology.
Others pointed to the line-up as highlighting a "weakness" in the self-nomination process for Select Committees – it's widely claimed that women are less likely to put themselves forward for roles than men.
Hindsight can be a wonderful thing, and following the backlash in the wake of the announcement, the new chair if the committee, Norman Lamb, wrote a letter to various Government officials to urge that diversity was taken into account during the selection of the remaining three places in the committee.
He said: "The practice is for parties to run their own processes to identify members to put forward for the House's approval, but this has resulted in no women currently being nominated for my committee. I am concerned that this will affect the ability of the committee to perform its role effectively."
A woman, Vicky Ford, has since been appointed to one of those positions, and she has already felt it necessary to highlight on Twitter that she was not given the position as a result of tokenism but "on merit".
I know a lot of men in the industry who are doing everything they can to try and further diversity in the tech workplace – but they're not necessarily the ones influencing government policy and more needs to be done to ensure these decision makers reflect wider society.
It has always been widely highlighted that a large number of those who use technology and influence buying decision in the household are women, and yet many are not represented throughout the industry.
Unless women and those in other minority groups are part of the conversation surrounding the development and legislation of technology it is very likely these technologies will not be built to cater for everyone.
Personally, a last minute plea for diversity with only a few spaces left to fill is too little too late – Lamb's call for a review of "the way in which parties invite nominations" to encourage gender and other types of diversity needs to be seriously addressed.
---
August 10, 2017 3:51 PM
"women in IT"
,
"women in tech"
,
IT jobs
,
IT recruitment
,
Stem
,
Women in Technology
The FDM Everywoman in Technology Awards 2018, partnered with TechUK, is now open for nominations.
Everywoman's eighth annual women in tech event is searching for inspirational people who are influencing those around them and encouraging the next generation into the tech industry.
Launched in 2011, the awards aims to celebrate women who are making a difference in the technology industry, and this year's awards will focus on women who act as role models who are inspiring the future players of the technology industry.
The 2018 focus on "Inspiring tomorrow's world" was implemented after Everywoman research found that access to role models plays a large role in attracting and retaining female talent in the industry, and many women who choose not to go into tech, or to drop out of tech, will site a lack of role models as one of the main reasons behind their decision.
Maxine Benson, co-founder of everywoman, said: "This awards programme is a great showcase of successful women in tech who are driving change through their inspirational role modelling in their businesses and the wider industry. It also highlights the companies who foster their talents and value their contribution in reflecting and responding to the needs of their gender diverse customers. By participating in the awards organisations show their commitment to gender parity, helping them to both advance and retain their female talent and attract the next generation of young female talent to technology."
To promote the women making a difference to the future of the tech industry, three new categories have been added to the proceedings this year: The International Inspiration Award aimed at woman operating outside of the UK who is advancing women in tech, the Apprentice Award aimed at a female apprentice who is excelling in her early career, and the Male Agent of Change Award which will be awarded to a man who is working to encourage more women into tech.
Existing categories for the FDM everywoman in Technology Awards are:
The One to Watch Award, awarded to girl aged 11-16 who is encouraging other girls to study science, technology, engineering and maths (Stem).
The Rising Star Award, sponsored by T-Systems, which will be awarded to a woman under 26 who is excelling in her technology career and making a valuable contribution to her organisation.
The Digital Star Award, sponsored by CGI, will be awarded to a woman who is excelling in a digital role such as digital content creation, social media management, web development or developing online solutions.
The Software Engineer Award will be awarded to a woman who has made a significant difference to the art of software engineering by building something new and is moving the profession forward.
The Academic Award will be awarded to a woman in academia who has made an outstanding contribution to technology, science and the Stem fields.
The Team Leader Award, sponsored by American Express, will be awarded to a woman leading a team of up to 100 employees whose team leadership has contributed to an organisation's success.
The Start-up Founder Award will be awarded to an inspirational female founder of business that is under 18 months old.
The Entrepreneur Award will be awarded to an owner or operator of a technology business whose vision and talent will inspire others to start their own technology related venture.
The Innovator Award, sponsored by Equiniti, will be awarded to a woman designing, developing, researching, implementing or being creative with technology in an unconventional way.
The Leader Award, sponsored by BP, will be awarded to the woman leading over 100 employees, taking part in the strategic direction for a business and operating in a senior technology role within her organisation.
Nominations are open, and can be submitted until 2 October 2017. Winners will be announced during a ceremony on 8 February 2018 at the London Hilton on Park Lane.
---
August 2, 2017 12:10 PM
"Women in science"
,
"women in tech"
,
Engineering
,
IT education
,
Maths
,
Mentoring
,
science
,
Stem
,
Technology
,
Women in Technology
In this guest post Jess Wade from Imperial College London describes her experience at an event designed to encourage millennials to pursue careers in science, technology, engineering and maths (Stem). 
In summer 2017 at a Getty Images Gallery in London, Innovate UK celebrated the opening of "in focus", Innovate UK's exhibition that champions brilliant women in innovation. Innovate UK recognises the lack of diversity of women in startups: women only make up 17 % of founders and recent research revealed 97 % of venture capital funding goes to companies with a male CEO.
To Innovate UK this isn't just an equality issue – it's an economic issue. Having more women in innovation would bring the UK an extra £180 billion a year. Innovate UK last year invested £200,000 in the businesses of women. The 12 finalists of its "in-focus" funding award weren't just given a cheque, but a tailored package of mentorship and guidance – invaluable when you're launching into a very volatile world.
As part of the "in-focus" exhibition, Innovate UK invited 40 teenage girls to come and see the work of photographer Amelia Troubridge who photographed the 12 "in-focus" finalists. The women featured on the gallery walls are inspiring: among them are Elena Dieckmann, a design engineer at Imperial College, whose company Aeropowder is using waste chicken feathers for insulation in London homes. Natwilai Utoomprurkporn's company Gettrik uses drones to create interactive 3D maps and models. Hers is a genuine story of drones for good: a robotic revolution that is focused on improving safety when inspecting large structures.
The girls looking at the pictures were inspiring too- they came to hang out with grown-ups in the first week of their summer holiday.
We were joined by three of London's leading startup ladies: women in business who know a thing or two about starting a business: Sophie Deen, CEO of social enterprise Bright Little Labs, a children's education company that makes gender-neutral and ethically sourced toys and materials, Tabitha Goldstaub, co-founder of CognitionX- a tripadvisor for all things artificial intelligence (AI) enabling people and companies to educate themselves and eradicate bias from their software and Sharmadean Reid, MBE, writer and founder of the millennial mecca that is WAH nails.
Their stories and careers are exciting: building businesses in their undergraduate lectures, not being afraid to break tradition and creating companies that they are passionate about. As they told their stories, the room was totally mesmerised. I actually cannot believe we had them all in one room- Sharmadean was fresh from a breakfast meeting with Akala, Sophie is in the middle of signing two book deals and Tabitha has just run an AI conference where the registration fee was £3,000+.
It upsets me that we spend so much time speaking on behalf of young people- they spend too long in front of screens, they aren't making good career choices and they are obsessed with their image- when really we should be learning from them.
That is just what these wonderful women do: recognise the talents of teenagers and how they can make businesses better.
WAH Nails
When setting up WAH nails, Sharmadean wanted to make augmented reality (AR) more relevant- she recognised that you could make virtual reality vital in the beauty business. Today she wants to create an intelligent platform for beauty salons, using image recognition software to create a Tumblr-style dashboard interface using data on global style trends. Sharmadean set the girls a challenge: how to categorize and organise style images uploaded to social media. Whilst tagging may sound trivial, it is actually pretty challenging for most professional coders… and is near-on impossible for a robot. For the girls' trained eyes it is a walk in the park.
Cognition X
In 1942, a science fiction writer called Asimov created the 'three laws of robotics'. Tabitha and Cognition X are convinced that because robots are going mainstream, they need updating. Society has changed: robots can fight, spy and learn. Turns out, the people you need to write the complex guidelines for ethical robots are the same people who will be most affected by their existence- the people who will be clearing up whatever mess our generation makes. The girls jumped at the opportunity to design the rules for their autonomous allies, and  became aware of the debate and discussion about the computer systems that will control their futures.
Bright Little Labs
Like many ideas, Bright Little Labs was born out of frustration. In today's children's cartoons and TV shows, 0% of princesses are coders, boys are twice as likely to take the lead, fewer than 3% of characters are people-of-colour and 92% of females are underweight. Through books, apps cartoons Bright Little Labs tells the story of 'Detective Dot', an eight-year-old coder who goes on global adventures to understand the world around her. Bright Little Labs work with teachers and parents to recruit children to the CIA (the Children's Intelligence Agency)- and needs new ideas on how to do it. Who better to register the rookies than young people themselves? The girls working with Bright Little Labs became aware of the importance of sustainability and diversity, and the inequalities in education and society. Over the morning, they learnt how to map user experience and design an interface for a platform where the users are under ten years old. I am convinced all of them will end up interning at Bright Little Labs this summer, creating computer science classroom content.
Girls attending were challenged by each of the startup founders to overcome the challenges these startups are facing. When the girls came together over lunch to present their solutions to Sophie, Sharmadean and Tabitha's challenges, it was time for the grown-ups the be left speechless – the girls were seriously insightful, confident and charismatic.
Maybe it was something in the Getty Images coffee, or there was a special spark in Soho that morning…  but I think the combination of inspiration was unique: the women on the walls, the other girls in the audience, the Innovate UK staff and the sensational speakers. When Innovate UK invested in 12 female founders they showcased the economic potential of women – inspired by their stories; we are likely to feel their impact for generations to come.
If you weren't lucky enough to be in the room, don't worry:
---