---
July 14, 2009 6:56 PM
This month's Patch Tuesday saw the release of six new bulletins, two of which address zero-day flaws.
Continued »
July 9, 2009 1:40 PM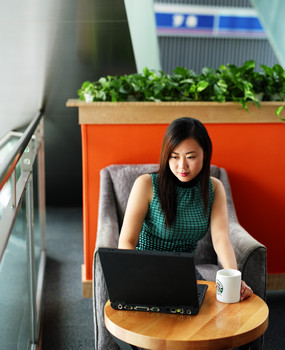 We're continuing to drill into the big new Windows Server 2008 R2 features on the site, the latest of which is Microsoft's new DirectAccess technology. For those who don't know, the feature is new to R2 and Windows 7, and is designed (as Microsoft puts it) to give "users the experience of being seamlessly connected to their corporate network any time they have Internet access."
It works, too (by all accounts).
Now from a user standpoint, this is beyond fantastic. From an IT professional's perspective though, it's bound to immediately trigger questions about security.
Continued »
---
July 6, 2009 9:03 PM
"Kilamanjaro" has now gone the way of the "Katmai", but the newly dubbed SQL Server 2008 R2 is still creating some chatter among DBAs and other IT pros.
Microsoft announced at TechEd 2009 that a Community Technical Preview (CTP) for the next version of SQL Server will be available later this summer, and with that, details of the new release began to hit the Web.
Continued »
---
June 29, 2009 10:02 PM
Of the many new features set to debut in Windows Server 2008 R2, one that has received a steady amount of attention is the File Classification Infrastructure (FCI).
The inclusion of FCI with R2 came as a surprise to a lot of folks in the IT community. The technology, at least in theory, has been talked about since back in the days of Windows XP, but had been put on the backburner until suddenly BOOM – it was here.
So what's the word on the street?
Continued »
---
June 23, 2009 6:44 PM
Hyper-V users who are looking to standardize their virtual and non-virtual environments just got a little help. V3.co.uk (formerly Vnunet) is reporting that European firm Diskeeper has just launched a new platform designed to optimize storage for environments running Hyper-V with Windows Server 2008.
Continued »
---
June 16, 2009 2:38 PM
By now, most in the IT field are aware of the value of Microsoft certification, as being certified can go a long way in proving to employers that you have the right skills for the job. Not all certifications are created equal, however, and as more companies make the move to Windows Server 2008 or even R2, those old MCSA or MCSE certs might begin to look a little dated.
Continued »
---
June 11, 2009 6:10 PM
The release of SharePoint Server 2010 (formerly SharePoint 14) may seem like a long way off, but with a CTP expected later this year and an official release in the early part of 2010, it's actually creeping up pretty quickly.
If you had previously been involved with a migration from MOSS 2003 to 2007, than that first paragraph might have just caused your eyes to glaze over. The good news, however, is that it sounds like a migration to 2010 will be a lot less harrowing.
Continued »
---
June 9, 2009 8:16 PM
I spoke recently with a rep over at Netwrix to get some details on their Change Reporter solution for Active Directory (currently in version 5.0).
For those who don't know, Netwrix as a company is partly focused on simplifying change management of, well, pretty much everything. This includes separate Change Reporter solutions for Exchange and SQL Server, System Center Virtual Machine Manager and VMware Infrastructure 3, each of which are designed to answer four questions:
Continued »
---
June 3, 2009 7:26 PM
Microsoft today anounced the offical release date for Windows Server 2008 R2 – October 22. This coincides with the news out of TechEd last month that the OS would be widely available before the end of the year (it had generally been expected to not be out until early 2010). The company's much anticipated follow-up to Vista – Windows 7 – will also drop that day.
Continued »
---
June 1, 2009 7:20 PM
Late last week, Microsoft released an advisory warning of a new vulnerability that could strike users simply by opening a Web page. Windows Vista users (if there are any out there) along with those running Windows Server 2008 are safe, but XP, Server 2003 and Windows 2000 are all affected.
According to SearchSecurity.com, the flaw is in the QuickTime parser in DirectShow, and can be used by an attacker to execute code remotely.
While there is no official fix for the issue as of yet, there is a workaround that Microsoft is currently recommending. Also, Michael Horowitz over at Computerworld has posted a neat little cheat sheet for solving the problem that is defintely worth checking out.
---