---
August 11, 2009 1:57 PM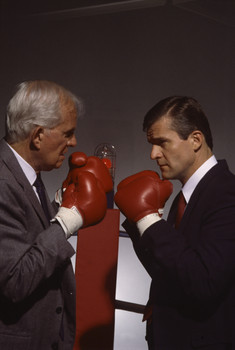 There has been a LOT of talk lately about the "war between VMware and Microsoft" for virtualization supremacy.
Obviously, this has been a topic of conversation ever since details of Hyper-V began to emerge a couple of years ago. Still, the question of how big a dent Microsoft could make in the virtualization market always seemed – at least on some level – hypothetical.
Now, however, (especially with the addition of Live Migration to Hyper-V) the question has become, if this really is a "war" – can Microsoft actually win?
Continued »
August 7, 2009 4:36 PM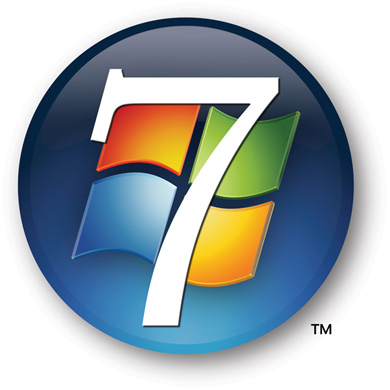 For those who didn't know, this morning Microsoft made Windows 7 available to SA customers, and TechNet and MSDN subscribers were given access on Thursday.
Those looking to make the upgrade from XP or Vista after the October 22 launch date will definitely want to check out the new OS now. As you may recall, Vista hit a few snags in the hardware/software compatibility departments when it was first launched, so as Microsoft blogger Brandon LeBlanc puts it, "Now is the time to work on your applications to make sure they are Windows 7 compatible."
Continued »
---
August 4, 2009 6:48 PM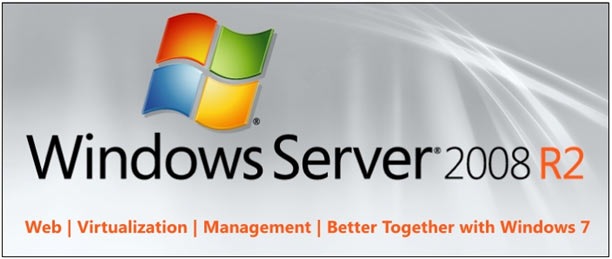 ChannelWeb recently posted a review of Windows Server 2008 R2 in which it declared the server operating system "Microsoft's best-ever."
The first thought for some might be, "Well DUH! It's the newest one – it SHOULD be better than the others." However, they should remember that when it comes to operating systems – or any IT technology, really – newer doesn't necessarily mean better (cough, Vista, cough).
Continued »
---
July 27, 2009 8:36 PM
We just launched the first edition of a new feature on the site – The Windows Report. This will be a monthly segment featuring news, expert analysis and admin tips.
July's video features an in-depth look at Windows Server 2008 R2's BranchCache feature from Microsoft MVP Gary Olsen, followed by a new tip from Brien Posey on cleaning up your server.
(Note: This was recorded on Wednesday. Since then, both Windows Server 2008 R2 and Windows 7 have reached RTM.)
---
July 24, 2009 4:50 PM
The folks at Microsoft had said both Windows 7 and Windows Server 2008 R2 would be released to manufacturing before the end of the month, and they were true to their word, getting both in with just about a week to spare yesterday.
Continued »
---
July 21, 2009 9:46 PM
A couple of new DBA tools were released last week for SQL Server – Idera's SQL Comparison Toolset and SQL Backup Pro 6 from Red Gate Software. Both products are available for 14-day, fully-functional free trials.
Continued »
---
July 16, 2009 11:27 PM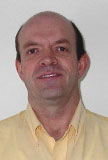 I spoke with Gary Olsen earlier to get his thoughts on some of the new features to be included with Windows Server 2008 R2. In addition to being a prolific TechTarget contributor, Gary is also a Microsoft MVP in Directory Services and a systems software engineer with Hewlett-Packard.
Check out the short podcast below to hear what Gary had to say about Microsoft's new DirectAccess feature. In this segment, he talks about the VPN challenges facing both users and IT folks, and how DirectAccess addresses those issues. He also provides details on VPN Reconnect and how it works.
Continued »
Gary Olsen on DirectAccess in Windows 2008 R2
Play Now
|
Play in Popup
|
Download
---
July 14, 2009 6:56 PM
This month's Patch Tuesday saw the release of six new bulletins, two of which address zero-day flaws.
Continued »
---
July 9, 2009 1:40 PM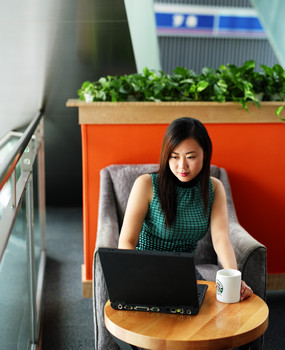 We're continuing to drill into the big new Windows Server 2008 R2 features on the site, the latest of which is Microsoft's new DirectAccess technology. For those who don't know, the feature is new to R2 and Windows 7, and is designed (as Microsoft puts it) to give "users the experience of being seamlessly connected to their corporate network any time they have Internet access."
It works, too (by all accounts).
Now from a user standpoint, this is beyond fantastic. From an IT professional's perspective though, it's bound to immediately trigger questions about security.
Continued »
---
July 6, 2009 9:03 PM
"Kilamanjaro" has now gone the way of the "Katmai", but the newly dubbed SQL Server 2008 R2 is still creating some chatter among DBAs and other IT pros.
Microsoft announced at TechEd 2009 that a Community Technical Preview (CTP) for the next version of SQL Server will be available later this summer, and with that, details of the new release began to hit the Web.
Continued »
---