---
September 8, 2009 7:49 PM
It looks like Microsoft isn't ready to let go of System Center Configuration Manager (SCCM) 2007 just yet. Configuration Manager 2007 R3 is on the way – and it's going green.
Continued »
September 3, 2009 8:19 PM
Microsoft is actively working on patching a critical flaw affecting three versions of Internet Information Services (IIS) that was discovered earlier this week. Another vulnerability affecting SQL Server, however, isn't getting so much love.
Continued »
---
September 1, 2009 5:14 PM
Database security is always critical. After all, DBs usually house some pretty important information (just ask TJX customers). Experts have noticed a growing trend, however, of internal threats against your environment.
The crazy part? IT pros are to blame – not that they are doing it intentionally.
Continued »
---
August 26, 2009 5:49 PM

Microsoft 's System Center Virtual Machine Manager 2008 R2 (now that's a mouthful!) was released to manufacturing this week and is set for general availability on the first of October. Just don't expect to see it next week in San Francisco.
According to Peter O'Rourke via Microsoft's Virtualization Team Blog, "It's their show, it's not an industry show, and they set the rules." In other words, don't expect a demo.
Continued »
---
August 24, 2009 3:54 PM
I spoke with the folks at Balesio last week about their new file compression tool – FILEminimizer Server. Released earlier this year, the product has seen a lot of action in Europe so far, but is just now starting to pop up in the United States.
Continued »
---
August 21, 2009 2:13 PM
A little late to the game? Perhaps. But you can now follow SearchWindowsServer.com on Twitter @WindowsTT. We'll be posting news, tips, questions and commentary dealing with Windows servers, desktops – and everything in between.
Database folks can also follow us @SQLServerTT for all the latest from SearchSQLServer.com.
We follow many of our expert contributors as well, so be sure to check the list and get connected to those in the know.
---
August 17, 2009 2:06 PM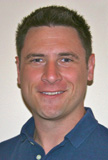 In this month's episode of The Windows Report, IT author and consultant Don Jones explained why admins shouldn't expect Windows Server 2008 R2's new AD Recycle Bin feature to replace third-party backup tools.
Click the Play button below to hear the rest of our conversation with Don, with details on exactly how the new feature works, and why the term "recycle bin" might be a little misleading.
Micosoft MVP Don Jones breaks down the AD Recycle Bin
Play Now
|
Play in Popup
|
Download
---
August 14, 2009 1:32 PM
August is all about Active Directory on The Windows Report.
First, we talk with IT author and consultant Don Jones to find out if the new AD Recycle Bin feature in Windows 2008 R2 is really all it's cracked up to be. Then Microsoft MVP Gary Olsen returns to demonstrate how to perform a quick Active Directory replication health check.
---
August 12, 2009 4:13 PM
UPDATE! (06/22/2010)
Good news — Exchange Server 2007 SP3 was finally released this week with full support for Windows Server 2008 R2. See? That didn't take so long after all.
UPDATE! (11/05/2009)
It looks like the people have spoken and Microsoft has done an about-face on this issue.
ORIGINAL POST (08/12/2009)
News broke a couple weeks ago that Exchange Server 2007 will not be supported on Windows Server 2008 R2 (and by "broke" I mean the Microsoft Exchange Team casually snuck it into a blog about an SP1 update). This means that while R2 will support Exchange 2007 DCs, organizations migrating to the new server OS will also have to upgrade to Exchange Server 2010.
Upon hearing the news, one tech expert's immediate reaction was, "Well that's not going to be a very popular decision!"
So what's the reason behind this? Continued »
---
August 11, 2009 1:57 PM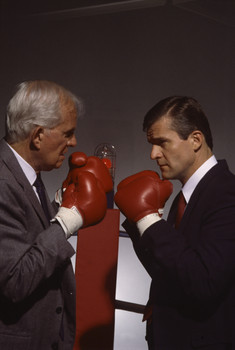 There has been a LOT of talk lately about the "war between VMware and Microsoft" for virtualization supremacy.
Obviously, this has been a topic of conversation ever since details of Hyper-V began to emerge a couple of years ago. Still, the question of how big a dent Microsoft could make in the virtualization market always seemed – at least on some level – hypothetical.
Now, however, (especially with the addition of Live Migration to Hyper-V) the question has become, if this really is a "war" – can Microsoft actually win?
Continued »
---