---
February 22, 2010 6:42 PM
Posted by:
Bcournoyer

Cloud Computing
,
SQL Server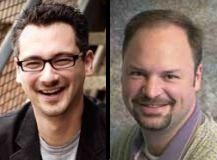 With Microsoft's Azure platform now in full-effect, one of the questions affecting DBAs and developers is "How does it change what I do?"
I spoke with SQL Server MVPs Brent Ozar and Kevin Kline of Quest Software earlier about some of the performance implications for putting databases in the cloud with SQL Azure. The two are set to co-host a free, all-day virtual training session covering general SQL Server performance tuning and troubleshooting on Mar. 3.
"There's a certain set of skills out there in the marketplace that are 'evergreen', and every year there are people that come into the business that haven't learned those skills. And performance tuning and troubleshooting are at the top of the list," said Kline about the session. He added that the all-day event gives them time to not only go over the general process points for getting started, but also the specific commands and techniques needed for proper troubleshooting and tuning.
But what about the cloud? Surely, throwing SQL Azure and other cloud-databases into the mix is going to have some implications in regards to how people think about performance. Here are some of the key points that database pros should keep in mind.
Continued »