---
January 6, 2012 6:05 PM
Microsoft's private cloud plans will soon go public.
On January 17, the company will host a webcast, titled "Transforming IT with Microsoft Private Cloud," featuring Server and Tools Division president Satya Nadella and Brad Anderson, corporate vice president of Management and Security. The two will discuss private cloud "insights and news," and Anderson will also host an executive panel and Q&A session regarding best practices for private cloud implementation. The two-hour event (beginning at 8:30 a.m. PST/11:30 a.m. EST) will conclude with a "scenario-based demonstration" from the Microsoft Technology Center in Redmond. Registration is free and open to the public.
Though it's not expressly mentioned in the event announcement, System Center is likely to be a major part of any Microsoft private cloud discussion. The systems management suite includes several tools for launching and managing private cloud infrastructures in conjunction with Windows Server and Hyper-V. In particular, Operations Manager, Virtual Machine Manager, and App Controller enable private cloud deployment, monitoring and application management. Some, including ZDNet's Mary Jo Foley, have speculated that this event will be when we'll see the release to manufacturing of System Center 2012 products, most of which are currently available in beta or RC versions.
At last May's TechEd event, Microsoft laid out a roadmap for System Center that had all next-generation products reaching the RTM stage by the second half of 2011, but that didn't happen. If the company hopes to release the final product in time for the Microsoft Management Summit in April, this would be a good time to hit the next milestone.
Redmond Mag notes that Microsoft may have already offered a sneak preview of what's in store during a briefing with journalists last month in San Francisco. In a subsequent Q&A, Nadella noted that "hybrid cloud solutions" – a mixture of cloud and on-premises technologies – are "where the most value lies for businesses." Expect to hear more about how the breadth of Microsoft's product offerings – both private and public – can be applied to a variety of enterprise scenarios during the webcast.
What do you hope to learn about during this event? Have you implemented a Microsoft private or hybrid cloud? Let us know in the comments, or find us on Twitter @WindowsTT.
December 20, 2011 7:33 PM
When chip-maker AMD released its latest Opteron server chips, based on the Bulldozer architecture, hopes were high that the powerful processor would launch the company into direct competition with Intel. Early reviews were less than laudatory, though; the chips' poor performance can be traced in part to the fact that current versions of Windows were not configured to take advantage of the Bulldozer's multi-threaded TurboCore features.
AnandTech offers a visual representation of the problem, which is essentially that the task scheduler puts threads on multiple modules rather than exploiting Bulldozer's ability to have a single module share threads. This means Windows views each dual-core block as a single core, negating Bulldozer's competitive advantage.
In response, Microsoft announced a manual hotfix download for Windows 7 and Windows Server 2008 R2 last week, which promised to fix the task scheduler issue. That patch has since been withdrawn, with Microsoft saying it was released prematurely, with a second part not yet ready to be pushed live. This makes sense, considering that some users reported that the fix actually decreased Bulldozer performance instead of improving it (a 2-7% increase had been touted).
Microsoft is reportedly working on an updated version – and the issue is already addressed in Windows 8 and Windows Server 8. The effort to support Bulldozer shows that the company has not given up on AMD just yet; but it remains to be seen how the rest of the market will respond.
Do you think AMD can compete in the Windows Server chip market – or is Bulldozer dead on arrival, with or without this fix? Tell us in the comments, or on Twitter @WindowsTT.
---
December 5, 2011 5:44 PM
Windows (Server) 8. Hyper-V 3.0. PowerShell. Cloud.
It's not too hard to predict what the hot topics will be for Windows admins in 2012 (they have much in common with what we thought would be big in 2011). What is tricky, though, is determining how these new and updated technologies will impact how jobs get done – both on a daily basis and in the long term. That's when we turn to the experts.
Over the next few weeks, we'll be talking to our esteemed group of contributors to find out what challenges IT pros will face next year – but we want to hear from you, too. What skills are you learning now? What upgrades do you plan to make? What's on the horizon that makes you excited…or nervous?
Tell us what you think in the comments, on Twitter @WindowsTT, or via email at brubenstein@techtarget.com.
---
November 22, 2011 9:44 PM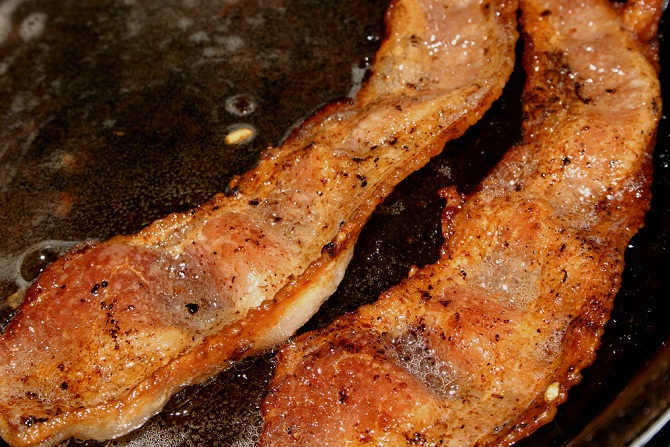 It's no secret that technology companies will go to great lengths to snag top talent, offering extras that range from free on-site meals to gifts of skinny jeans and bicycles. Last week, CNET reported that social web startup Scopely (no one even knows what the company plans to do yet) has the biggest perk package of them all, with new hires earning a pile of goodies including a year's supply of Dos Equis, an oil self-portrait, a tuxedo, and $11,000 in cold, bacon-wrapped cash.
Microsoft isn't about to get left behind in the latest recruitment trend. In an effort to attract engineers for its Kinect for Windows team, the company is peddling a bacon wagon around Seattle's tech hot spots, offering up free pork strips (topped with chocolate sauce, if you like) and hoping to tempt a few potential development whizzes in the process. It remains to be seen whether the campaign, dubbed "Wake Up and Smell the Future," attracts more than those who forgot to bring their lunch, but it's at least helping to get the word out that Microsoft is on the hunt. A more effective effort may be the recently announced Kinect Accelerator program, which will give 10 qualified development teams a $20,000 investment and free office space in which to work with the Kinect SDK for three months. They can probably get some free bacon, too, if they ask nicely.
---
October 17, 2011 11:35 AM

Profile: Ed Scannell
We have seen it more than a few times before: Microsoft jumping into a new market already forged by many of its enterprise competitors, hoping to deliver lower-cost, alternative solutions. This time, it is Microsoft making a big deal out of big data.
At its PASS Summit this week Microsoft said it would deliver an implementation of Apache Hadoop for Windows Server and Azure sometime in 2012, with the help of Hortonworks, a Yahoo spinoff. In concert with this plan, the company said it would wire up SQL Server 2012 ("Denali") to work with Hadoop as well. Hadoop is an open source framework that allows for the distributed processing of large data sets among clusters of computers.
The moves make sense given Microsoft's renewed strategic ambitions to go after the upper reaches of corporate IT. Last month the company showed off Windows Server 8, which is chock full of enterprise-class cloud, virtualization, clustering and storage and systems management capabilities to handle dozens of servers as if they were one system.
To me, Windows Server 8 looks like a pretty solid foundation on which to build enterprise-class infrastructure and applications to let Fortune 500 shops do sophisticated analytics on massive amounts of structure and, more importantly, unstructured data. Microsoft, this time, seems intent on lining up the pieces needed to play with big data's big boys.
Those big boys, IBM, Oracle, EMC, SAP and even Hewlett Packard, have already started delivering individual products and/or solutions to help corporate shops better control and extract meaning from the flood of information contained in social media feeds, e-mails and documents.
These are companies that have long catered to larger IT shops that have in turn sunk billions into buying products and services they rely on to be successful. These shops will be rather reluctant to toss out even smaller technology pieces dedicated to handling big data, in favor of technologies from Microsoft, which many IT shops wouldn't mention in the same breathe with the words "enterprise class."
But then, this is Microsoft we are talking about. A company that succeeded in markets where initially it had to come from way back in the pack: CRM, SharePoint, Exchange and the Xbox (although not too many enterprise accounts care about the latter – not during office hours anyway).
It's long established that it take Microsoft three tries to succeed with many of the core products that flourish today. I am not sure Microsoft has the luxury to fail a couple of times before it can break into the big data market, but that depends on how effectively the other big data boys can maintain their technology lead.
Another issue, particularly among loyal Microsoft's users in the smaller shops: why spend so much sweat and treasure pursuing yet-to-be realized opportunities in new, higher-end markets when they could be better serving core SMB customers with more effective solutions?
This could be a legitimate question Microsoft should answer. Do you think Microsoft should be aggressively pursuing big data opportunities or should it remain focused on better serving the needs of smaller enterprises? Let me know: escannell@techtarget.com.
---
October 14, 2011 3:48 PM
By Bridget Botelho, Senior Site Editor
AUSTIN, TX – Dell's first worldwide show here gave IT pros a lineup of the who's who of the IT industry– Michael Dell, VMware's CEO Paul Maritz, Salesforce.com's CEO Marc Benioff and Microsoft's CEO Steve Ballmer. And all of these power players want to change the way IT works.
They all say cloud is the next evolution of IT and that IT pros have to move forward towards the cloud or be left behind. (Of course, these companies all have cloud products, so they all have a lot to lose if enterprise IT doesn't take the bait).
While IT pros are clearly interested in what cloud computing has to offer, they wanted to hear about the technologies they use today to do their jobs. That's what IT uses Microsoft products for, and that's what they want the company to focus on.
As one Virginia-based IT administrator here at the show said, "People don't buy Microsoft software because it's cool. They buy it for the same reason they buy a Chevy truck," he said. "Because you have a pile of [stuff] in the back yard that you need to move around and you know that they can do the heavy lifting."
Ballmer gave a keynote Friday morning and provided a glimpse at Windows 8 for desktops and servers along with demos of some previously reported new features in those operating systems, such as Live Migration enhancements for Hyper-V 3.0.
He said the Windows 8 Preview versions are really just a flavor of the next generation OSes. He did not say when the beta version will be available, but both the server and desktop versions are expected to be generally available next year.
In the mean time, IT pros will have to get used to "Windows re-imagined" and its Metro-style applications. It will require some re-learning of how IT has done things for decades.
One Louisiana-based IT services provider who is familiar with the Windows Server 8 preview said the touch interface for servers is a tough adjustment for IT. "I'm used to touch interface for devices, but for servers?" he said. "We just got comfortable with the ribbon interface for servers and now it's changing again."
Ballmer is well aware that "Metro Style" touch-enabled apps is outside of administrators comfort zones, but basically said, too bad.
"People complain that [Windows] changes too fast," Ballmer said Friday. "You shouldn't have picked the technology business if you weren't willing to embrace change."
While Microsoft shows off its stylish touch interface at tech conferences like Dell World, what IT pros really want to see from Microsoft is that it does what it is supposed to do and it does it fast. So as long as Windows Server 8 does a much better job than previous versions of the operating system and brings with it features that help IT pros do their everyday jobs, they will adjust just fine.
---
October 7, 2011 3:03 PM
You want to know what's happening with the world of Windows Server administration, but you don't have the time to sift through your RSS and Twitter feeds to find the truly valuable content. Well, here we are to do it for you. Every week, we'll curate the stories from the top sources and deliver them in a neat package – consider us your one-stop shop for Windows Server-related news.
Top stories this week:
Fueling the Microsoft cloud fire at Interop
During his keynote presentation at the annual Interop conference in New York this week, Microsoft Server and Tools VP Robert Wahbe continued the company's cloud push, calling cloud platform Windows Azure "the next generation of operating systems." While the focus was on Windows 8 integration, InformationWeek also reports that Windows Server 8 would offer a path to the private cloud if enterprises prefer to go that route.
Read more about the Windows Server and Windows Azure pairing
More power to PowerShell
If you've been following the news about Windows Server 8, you've probably heard that Microsoft is pushing command-line scripting as an increasingly effective – and perhaps the only – way to manage server networks. So the Community Technology Preview of PowerShell 3.0 is big news. Admins will be able to play with over 2,300 cmdlets and test the more complex workflow support and simplified language syntax, among other updates.
Need to learn PowerShell? Go back to Scripting School.
Microsoft opens its arms to another virtualization partner
Cloud management platform OpenNebula is the latest product to support Hyper-V, with a joint release set for October. ArsTechnica notes that the platform will support both Windows Server 2008 and Windows Server 2008 R2 SP1 (and presumably Windows Server 8, when it is released), while ReadWriteWeb touts the addition of access control lists (ACLs) in the latest version.
Other recently announced Hyper-V partners: Cisco, NEC, Broadcom
Here comes System Center 2012
Perhaps inspired by the wildly successful Building Windows 8 blog, Microsoft has launched the System Center Configuration Manager 2012 Blog Series, which will cover the new features of SCCM 2012 and, hopefully, be a "two-way dialogue" regarding tools and implementation. Will there be similar blogs for the other upcoming System Center releases?
More on System Center: A look at the SCCM 2012 Beta, SCVMM 2012 at a glance
---
September 8, 2011 3:38 PM
Microsoft has been ramping up the hype machine, looking to promote Windows 8 (server and client) as the next operating systems of choice for both the desktop and the enterprise.
Facts about both systems should become available on Sept.15, when various NDAs are lifted, with analysts, the press and others that will convey Microsoft's messaging to the general public.
So far, Microsoft has said Windows Server 8 has 100 or so new features, but what proves to be most interesting is the integration and evolution of Hyper-V, which sports a new feature called Hyper-V Replica. Microsoft has said that new feature provides "asynchronous, application-consistent virtual machine replication." At a recent Windows 8's partial unveiling, Microsoft demonstrated a mission-critical SQL VM being replicated from a private cloud to the offsite data center with a few clicks.
Microsoft also showed Hyper-V supporting 16 virtual processors per VM, four times as many as are supported currently, and Microsoft didn't say that 16 was the limit. Microsoft has made bold promises about huge scalability that would support a private cloud strategy by IT. Other details are slowly filtering out via Windows chief Steven Sinofsky's Building Windows 8 blog, where one of the first posts says, "Windows 8 reimagines Windows."
So what's next? Microsoft is hosting its press reviewers' workshop Sept. 8-10 and its BUILD event on Sept. 13-16, so more details are sure to be forthcoming. Rumor has it that Microsoft will lift the veil of secrecy and set the hype machine to max power.
That's the good news, but everyone is still itching to know when we will see an actual release. One Microsoft VP, Dani Lewin, hinted at an autumn 2012 release, whereas others have reported a potential April 2012 release. Judging from Microsoft's track record for past release dates, it's still anyone's guess at this point.
---
September 6, 2011 7:19 PM
Microsoft kicks off its sold-out BUILD Conference in Anaheim next week with…well, we're not sure exactly with what. The company has been particularly stingy with details on the event, failing to provide an agenda or even official list of speakers. So the rumor mill has been working overtime, with conjecture about what might be in store (ARM-based tablet giveaways, anyone?)
This much we know: Windows 8 will be revealed in some form, along with further details on Windows Server 8 following this week's Reviewer's Workshop in Seattle. Some specifics have emerged about both products, especially the client OS; the Microsoft team's Building Windows 8 blog has provided a starting point for conversation about new features and strategies that will affect developers and administrators alike. With that in mind, here are some topics we do expect to come up at BUILD.
Windows 8
Is Windows 8 a game-changer, or just another Microsoft tease? The week should provide some insight to that question, particularly if a public beta release is offered. Some themes to watch for:
Taking on the tablets
Microsoft aims to compete in the tablet market with Windows 8. The new, optional touch-centric interface (which builds upon the Metro UI seen on Windows Phone 7) will purportedly scale across all devices and platforms, from phones on up. Rumored support for low-power ARM-based processors is also based on a desire to meet tablet demand.
Apps battle brewing
Microsoft recently announced a focus on using HTML5 and Javascript for Windows 8 apps – and .NET and Silverlight pros are still waiting for answers about what this means for their business. (The RC version of Silverlight 5 was made available to developers on September 1). It will be interesting to see what products are included – and from whom – in the new Windows 8 app store.
Virtual reality
Microsoft confirmed that Hyper-V, previously limited to the server product, will come to Windows 8, along with VHDX, a new virtual hard drive format that allows for up to 16 TB of data. This brings up opportunities and questions alike for administrators, particularly those currently using VMware for virtualization. It could also bring MinWin, a stripped-down version of Windows, into the spotlight as an enabler for creating virtual appliances.
Feature overload
The Building Windows 8 blog has been fast and furious with updates relating to features in the new OS, including a ribbon-based Windows Explorer interface, ability to ISO and VHD file access, USB 3.0 support, and improved file management. These are not the sexiest offerings, so you can bet there will be additional reveals as the BUILD week goes on.
Windows Server 8
It's inevitable that the server product would be stuck in the shadow of its client-facing sibling, but many BUILD attendees will be eager for information on Windows Server 8. Of the "100 or more new features" that were alluded to at the Worldwide Partner Conference in July, only a few have really been explored relating to Hyper-V Replica.
Sweet 16…or more?
As demonstrated at WPC 2011, admins will be able to manage 16 virtual processors per machine in this new version – which is apparently not the limit. But what is?
Replication revolution
With its asynchronous virtual replication feature, Replica offers the ability to specify replication targets and snapshot intervals. This could have major implications for reducing server loads and increasing scalability.
Cloudy outlook
Microsoft has touted its 'private cloud' solutions of late – with Hyper-V and System Center the products to make it happen. Expect this to be a consistent talking point throughout the week, prompting questions about application development as well as pricing and security risks.
But wait, there's more…
Azure. Several evangelists of Microsoft's public cloud platform have been confirmed as BUILD speakers, and the company recently released an Azure toolkit for the mobile Android platform.
Visual Studio 2012. What does the new version of Microsoft's integrated development environment have in store?
What are you looking forward to hearing about at BUILD? Has the lack of information heightened your anticipation or lowered your expectations? Share your thoughts and predictions in the comments section, and look for our coverage from the event next week.
---
August 8, 2011 2:58 PM
Does anyone really know how much server virtualization costs?
I'm not talking about the cost of the hardware, or the management overhead, or any of the ROI or TCO elements: just the straight up cost of buying the software that makes server virtualization work.
Microsoft implies that virtualization is free because it comes bundled with Windows Server 2008 R2, and with the upcoming Windows Server 8 where virtualization figures to play an even bigger role. But it is not really free if you have to pay for it, right? With Microsoft you have to invest in Windows Server along with the costs attached to associated technologies. But if you are buying Microsoft Windows licenses anyway, then Hyper-V at least comes across as free – or does it? And why does this matter?
Simply put, VMware is changing the licensing game with vSphere 5 and those licensing changes may make Hyper-V and other hypervisor offerings more attractive to cost conscious IT managers. These changes also change how vSphere is purchased. In some ways, it simplifies the licensing and in others it nakedly shows that VMware is seeking to increase revenue.
With vSphere 5, pricing is no longer based on physical memory; pricing has changed to reflect virtual memory. What's more, VMware has switched to a licensing model that incorporates three tiers: Standard, which allows a total of 24 GB to be allocated to all virtual machines, and up to eight virtual CPUs per VM; Enterprise, which allows a total of 32 GB across all VMs and up to eight virtual CPUs per VM; and Enterprise Plus, which allows 48 GB across all VMs, and up to 32 virtual CPUs per VM. The prices are still based on single-socket, but there's no longer a limit on the number of cores per socket.
This adds up to a significant change in licensing terms. Version 4 of vSphere encouraged a "scale-up" approach, which means buying systems with a few CPU sockets, massive amounts of memory and running lots of virtual machines on them. This, as opposed to a "scale out" approach where IT managers purchase more servers each with much less RAM.
The reason was because adding physical memory was "free," at least until you hit 256 GB. But adding sockets (or new servers) costs money. The result was enterprises using VMware on two-socket servers with hundreds of gigabytes of RAM.
With Version 5 of VMware, the scale-up model is penalized. A case in point: A two-socket, six-core per socket, 256 GB machine used to require two Enterprise licenses. But now the price changes are based on all of the RAM, so you now need eight Enterprise licenses. Simply put, vSphere 5 will need four times as many licenses, and cost four times as much as Version 4.
That makes free technologies such as Hyper-V all that much more attractive. The real question is: will IT abandon vSphere in favor of Hyper-V? Probably not. If a company already has invested in vSphere, they will probably swallow the price changes and stick with what they know. On the other hand, when Windows Server 8 hits the streets, companies looking to migrate may seriously consider going with Hyper-V.
Only time will tell. However, it certainly doesn't hurt to take a closer look at Hyper-V to see if it really offers something for nothing.
Frank Ohlhorst is an award-winning technology journalist, professional speaker and IT business consultant with over 25 years of experience in the technology arena. He has written for several technology publications, including TechTarget, ComputerWorld and PCWorld. Ohlhorst was also the Executive Technology Editor for Ziff Davis Enterprise's eWeek. You can contact him at fohlhorst@gmail.com
---