---
March 14, 2018 12:42 PM
Firmware
,
Windows 10
,
Windows Security
,
Windows Update
Late yesterday, another post on the Windows Blogs for Windows 10 appeared. It offers additional news and insight, and something of a progress report, on Spectre and Meltdown issues. It's from John Cable, MS Director of Program Management, Windows Servicing and Delivery. The title reads "


RSS Feed

Email a friend
March 9, 2018 8:48 PM
ai
,
Machine learning
,
Windows 10
,
Windows Security
OK, then. I'm back from the Microsoft MVP Summit, and still catching up from all the buzz and running around. One recurring theme from the conference that is unclassified is the enduring value of telemetry. That's the data that Windows 10 constantly ships back to HQ, to report on what systems and...
---
---
March 1, 2018 1:19 PM
Firmware
,
Windows 10
,
Windows Security
I've been blogging about firmware updates to address the Spectre/Meltdown vulnerabilities since early January. Today's the first of March, so it seems appropriate to report back in on what's happening. Some vendors -- most notably, Dell and Microsoft, in my case -- have been pro-active and forward...
---
February 14, 2018 12:32 PM
Windows 10
,
Windows Security
You might not think that a compression tool like 7-Zip could pose security problems for Windows. If so, you'd be wrong. I just  learned -- courtesy of a January 31...
---
---
October 19, 2016 9:46 AM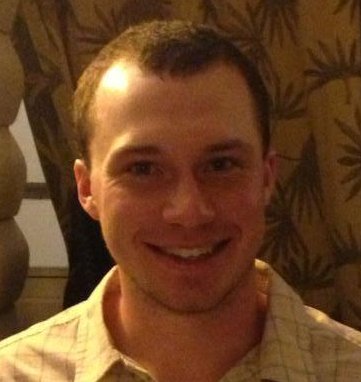 Profile: Eddie Lockhart
Biometrics
,
microsoft windows 10
,
Windows 10
,
Windows Security
In the hit 90s animated TV show Hey Arnold!, Arnold's neighbor Mr. Hyunh becomes an unlikely country star with his song "Simple Things." He sang about the simple things he likes about life -- rain, spring, spicy chicken wings –...
---
October 27, 2014 10:12 AM
Windows 10
,
Windows Security
Last Friday, two interesting and complementary blog posts appeared, each with its own discussion of security in the latest Windows 10 Technical Preview version. The first comes from Microsoft itself, in a post by Jim Alkove for the Windows for Your Business blog, entitled "
---
---
August 8, 2014 10:49 AM
EMET
,
Windows Security
EMET is Microsoft's Enhanced Mitigation Experience Toolkit, a free security software add-in designed to detect and counter zero-day attacks on Windows systems. More specifically, the software can detect and foil "exploitation techniques that are commonly used to exploit memory corruption...
---