---
April 27, 2017 9:01 AM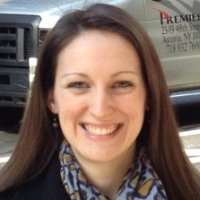 Profile: Alyssa Provazza
Citrix
,
H-1B visas
,
Microsoft
As President Donald Trump's administration considers changes to tax, healthcare and immigration laws, large technology companies are primed to feel some of the biggest effects. The CEO of one such organization, Citrix, discussed the potential fallout in an interview with...
May 13, 2016 12:26 PM
DOD
,
Large-scale deployments
,
Windows 10
In Q4 2015 Terry Halvorsen, the Chief Information Officer for the US Department of Defense decreed that all branches of the military needed to migrate to Windows 10 by Q1 2017. As it often does, the US Marine Corps (USMC) volunteered to go first in this effort. In all the DoD has around three...
---
---
---
September 1, 2014 12:44 PM
Hyper-V
With the introduction of Windows Server 2012 R2 in October 2013, Microsoft first introduced what it called "extended replication" for Hyper-V. This facility permits any Hyper-V VM to be directed to two different replication targets, which usually means a local target for immediate access, rebuild,...
---