---
February 15, 2017 9:44 AM
Desktop security
,
Email security
,
Phishing
,
Security training
Email phishing attacks against high-level executives increased at Tri-Counties Regional Center last year. To combat and boost awareness of the problem, CIO Dominic Namnath turned to user training videos. "Your user is the most vulnerable point," Namnath said. "Spoofing the CEO's email...
October 19, 2016 9:46 AM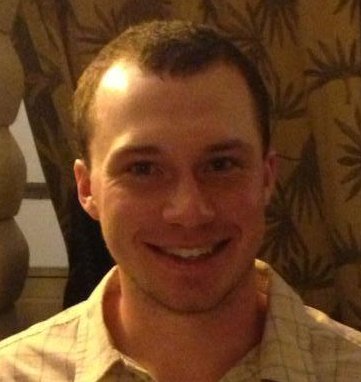 Profile: Eddie Lockhart
Biometrics
,
microsoft windows 10
,
Windows 10
,
Windows Security
In the hit 90s animated TV show Hey Arnold!, Arnold's neighbor Mr. Hyunh becomes an unlikely country star with his song "Simple Things." He sang about the simple things he likes about life -- rain, spring, spicy chicken wings –...
---
May 18, 2016 2:54 PM
Fingerprint authentication
,
Windows 10
Here's an odd fact of Windows 10 life: MS has made much of Windows Hello for biometric identification including support for fingerprint readers at login. But if you try to set up Windows Hello on a properly equipped PC, you must first define a personal identification number (PIN) as an alternate...
---
May 13, 2016 12:26 PM
DOD
,
Large-scale deployments
,
Windows 10
In Q4 2015 Terry Halvorsen, the Chief Information Officer for the US Department of Defense decreed that all branches of the military needed to migrate to Windows 10 by Q1 2017. As it often does, the US Marine Corps (USMC) volunteered to go first in this effort. In all the DoD has around three...
---
February 19, 2016 10:45 AM
DOD
,
Windows 10
,
Windows Deployment Services
Industry observers have been keen to point out that while consumers have been fairly quick to move to Windows 10, enterprise users have not been quite as aggressive in their uptake. Thus, for example, when Microsoft revealed early in January that the total number of Windows 10 users had exceeded
---
February 1, 2016 8:14 AM
vulnerability management
,
Windows 10
I've been a big fan of Secunia's (now part of Flexera) Personal Software Inspector (PSI) and Corporate Software Inspector (CSI) for half-a-dozen years or longer. The engine that makes both versions work scans PCs for installed software, and compares them to its sizable and comprehensive database of...
---
---
December 9, 2015 10:51 AM
Configuration management
,
System Center Configuration Manager
,
Windows 10
On December 8, 2015, Microsoft announced the release of a new version of its System Center Configuration Manager (the SCCM I used in the title of this post, for brevity's sake). There's some interesting stuff here, not least of which is that the product now explicitly references Windows 10, to the...
---
September 4, 2015 9:58 AM
Domain Administrator
,
Network Access Policy
,
Private networks
,
Windows 10
For months during the Technical and Insider Preview stages of the Win10 version track, I noticed that some of my PCs would switch from Private to Public network status following sleep (tablets, mostly -- both Surface and Dell Venue Pro 11 proved occasionally susceptible). The easy fix on my home...
---
---