---
November 22, 2017 11:18 AM
cybersecurity
,
Windows 10
Yesterday, ZDNet reported another security hole in the Intel Management Engine (ME). It also affects Intel's Trusted Execution Engine (TXE) and Server Platform Services (SPS). ZDnet writer Liam Tung's story is entitled "


RSS Feed

Email a friend
September 1, 2017 12:44 PM
File locks
,
File management
,
Folder Lock
,
Windows 10
In my never-ending quest for good Windows utilities, I'm always on the prowl for cool tools. In trolling over TenForums recently, I came across mention of a utility called LockHunter.  As the blog post title says, LockHunter reports locked Windows...
---
August 8, 2017 3:28 PM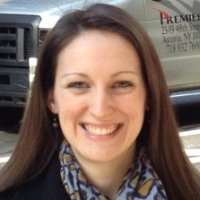 Profile: Alyssa Provazza
Endpoint security
,
HBO
,
Ransomware
Game of Thrones fans who want to avoid spoilers are running for cover in light of last week's HBO ransomware attack. End-user computing administrators should take notice and learn about security measures that can protect their employees' data from similar attacks. Hackers
---
March 20, 2017 1:45 PM
ISO
,
Windows 10
,
windows installer
By Kari the Finn, guest blogger for Ed Tittel (Windows install expert at TenForums.com). This blog post is Part 2 in a 6-part series devoted to "Create a Custom ISO for Windows 10," Creator's Update (coming sometime in April). The topic for this post is the first step in a 5-step process to...
---
---
February 15, 2017 9:44 AM
Desktop security
,
Email security
,
Phishing
,
Security training
Email phishing attacks against high-level executives increased at Tri-Counties Regional Center last year. To combat and boost awareness of the problem, CIO Dominic Namnath turned to user training videos. "Your user is the most vulnerable point," Namnath said. "Spoofing the CEO's email...
---
October 19, 2016 9:46 AM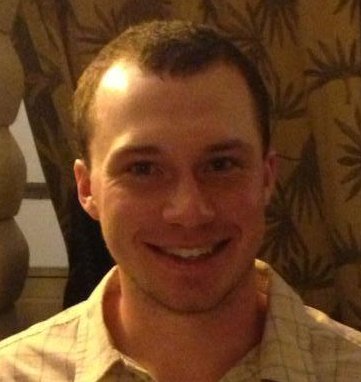 Profile: Eddie Lockhart
Biometrics
,
microsoft windows 10
,
Windows 10
,
Windows Security
In the hit 90s animated TV show Hey Arnold!, Arnold's neighbor Mr. Hyunh becomes an unlikely country star with his song "Simple Things." He sang about the simple things he likes about life -- rain, spring, spicy chicken wings –...
---
May 18, 2016 2:54 PM
Fingerprint authentication
,
Windows 10
Here's an odd fact of Windows 10 life: MS has made much of Windows Hello for biometric identification including support for fingerprint readers at login. But if you try to set up Windows Hello on a properly equipped PC, you must first define a personal identification number (PIN) as an alternate...
---
May 13, 2016 12:26 PM
DOD
,
Large-scale deployments
,
Windows 10
In Q4 2015 Terry Halvorsen, the Chief Information Officer for the US Department of Defense decreed that all branches of the military needed to migrate to Windows 10 by Q1 2017. As it often does, the US Marine Corps (USMC) volunteered to go first in this effort. In all the DoD has around three...
---
February 19, 2016 10:45 AM
DOD
,
Windows 10
,
Windows Deployment Services
Industry observers have been keen to point out that while consumers have been fairly quick to move to Windows 10, enterprise users have not been quite as aggressive in their uptake. Thus, for example, when Microsoft revealed early in January that the total number of Windows 10 users had exceeded
---