---
September 12, 2016 1:15 PM
Batch files
,
task scheduler
,
Windows 10
For the past few months, I've been bedeviled with a strange phenomenon. Every now and then, several times a day, a command line window (cmd.exe) pops up on my desktop, runs a batch file, then disappears. The whole thing usually takes less than a second to...
September 7, 2016 10:43 AM
Windows 10
,
Windows Boot Disk
With UEFI replacing BIOS on most modern PCs, and SSDs for boot drives, many rigs use fast boot settings to launch into action as quickly as possible. Some machines boot fast enough to make detecting and responding to Function key input problematic. Microsoft recognizes this, and has added new...
---
August 31, 2016 12:05 PM
Windows 10
,
windows installer
While working on one of my test systems this morning, I realized one Win10 image hadn't run since late July. Because the Anniversary Update (AU) went public on August 2, it was still on Build 1511. But when I ran Windows Update, it applied a raft of updates for Build 1511 without offering the AU....
---
August 12, 2016 1:40 PM
Deployment tools
,
Windows 10
,
Windows Deployment Services
Although plenty of third-party options are available, Microsoft offers a pretty complete set of deployment tools for Windows 10. Given a recent update to its coverage and links, the TechNet Article:
---
July 26, 2016 2:29 PM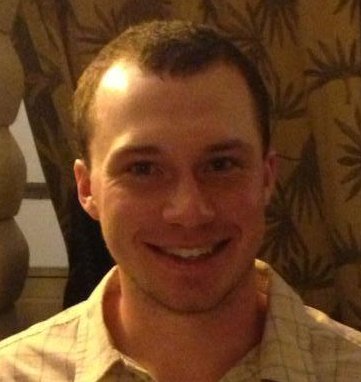 Profile: Eddie Lockhart
Microsoft
,
Windows 10
In theory, anniversaries are a wonderful opportunity for couples to show each other how much they care about one another. In reality they can easily end in disaster if one side of the relationship forgets the special day or lets their partner down. Well, if Microsoft were dating its Windows 10...
---
July 25, 2016 10:38 AM
Windows 10
,
Windows Update Management
,
Windows Updates
Next week, MS will release the Windows 10 Anniversary Update on Tuesday, August 2. The company has already announced it will be staggering that release for users in the Current Branch. These are the folks who get the latest release via Windows Update. Mary Jo Foley of ZDNet cleverly refers to this...
---
July 20, 2016 1:02 PM
Windows 10
,
Windows 7
,
Windows 8.1
,
Windows Upgrades
As of this morning, only nine days remain for the free MS upgrade offer to convert Windows 7 or 8.1 devices into Windows 10. I'd been holding out on a Windows 8.1 installation on one of my test machines until yesterday. But I decided to go ahead and exercise the offer, to preserve the value of its...
---
July 6, 2016 11:27 AM
Boot failure
,
usb 3 to usb 2
,
Windows 10
I'm still running two older Lenovo laptops, both with i7 2640M CPUs that date back to 2011. I purchased those machines in early 2012 to work on a book about Windows 8, especially because the X220 Tablet was one of the few compatible touch displays available at the time that was also fairly...
---
July 5, 2016 11:27 AM
Troubleshooting
,
Windows 10
,
Windows Product Activation
Commencing with Windows 10 Insider Preview build 14371 or later, the OS gains some potentially helpful activation capabilities. Users are permitted to link their Microsoft accounts (usually, e-mail addresses used to log into PCs and other Windows devices) to their digital licenses for the OS. These...
---
---