---
June 19, 2017 12:51 PM
Disk partitioning
,
Windows 10
,
windows installer
Last week, I posted a blog here about a sequence of DISKPART and other commands users can run to manually override Win10 default disk layout when performing a clean install. Like the material that follows here, it originated from friend and collaborator, Kari the Finn. I provide editing, color...
June 16, 2017 10:51 AM
Disk partitioning
,
System Partition
,
Windows 10
,
Windows installation
,
windows installer
The most common way to set up a hard disk for Windows installation is by default. That is, users present the installer with a clean or wiped disk drive, and let the Windows Installer take things from there. While this works perfectly well, this comes with certain consequences. In this guest blog...
---
---
May 24, 2017 6:11 PM
Disk cleanup
,
Hidden files
,
Windows 10
In poking around on some of my Windows 10 systems, I occasionally encounter the $SysReset folder on the OS drive. The dollar sign at the start identifies it as a hidden system folder. Thus, astute readers already know I routinely check the radio button in File Explorer Options that reads "Show...
---
---
---
April 27, 2017 9:01 AM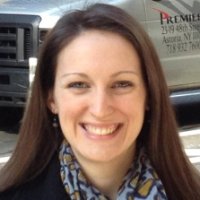 Profile: Alyssa Provazza
Citrix
,
H-1B visas
,
Microsoft
As President Donald Trump's administration considers changes to tax, healthcare and immigration laws, large technology companies are primed to feel some of the biggest effects. The CEO of one such organization, Citrix, discussed the potential fallout in an interview with...
---
April 17, 2017 2:12 PM
Boot manager
,
Windows 10
,
Windows Boot Disk
Reading an Ed Bott blog post this week reminded me that keyboard controls can come in mighty handy when restarting Windows 10. That goes double when the goal is to boot outside the normal OS restart umbrella. This could mean booting into UEFI or BIOS to change fundamental system settings. Or it...
---
April 14, 2017 12:27 PM
Microsoft Windows 7
,
windows vista
OK, then: let's all say "So long Windows Vista!" This much-maligned and under-appreciated OS hit its end-of-life data on April 11 earlier this week. I'm now wondering if it's purely coincidence that the official release date for Windows 10 Creators Update fell on the same date. I guess we'll...
---
April 12, 2017 10:55 AM
DISM
,
Windows 10
,
windows installer
Over the past weekend, I upgraded 5 installations to Creators Update. Yesterday, I did likewise to my production PC. It is now happily ticking along, running the new release without apparent problems. However, I've discovered an interesting issue. Image integrity checks on the new installation...
---