---
October 19, 2015 1:15 PM
DISM
,
Windows 10
,
Windows 8
,
Windows 8.1
I've been messing around with the MS Deployment Image Servicing and Management (DISM) tool since it made its debut along with Windows 8, when it replaced the ImageX tool built into previous Windows versions, as well as the Windows Package Manager (Pkgmgr.exe), PEimg, and intlcfg tools likewise included in older versions of the Windows Deployment Toolkit. For modern Windows versions — meaning Windows 8, 8.1, and 10 — DISM is a kind of master or skeleton key into the whole world of Windows image creation, management, and repair for versions of Windows from 7 through 10 (though DISM post-dates Windows 7, it still knows how to work with it anyway).
As much as I've worked with DISM, one little gotcha has hampered my use of the utility, especially when working with the all-important command that allows the tool to fix a corrupted WinSXS (Windows Component Store) directory, as will sometimes happen to Windows installations. The general syntax for this command takes the form:
DISM /online /cleanup-image /restorehealth
But when the WinSXS store gets corrupted, it becomes necessary to point the tool at a different respository for the files that DISM will copy to replace any corrupted files that it finds. This is also where things can get interesting, because the syntax for an additional parameter — named /source is perhaps a bit trickier than it looks. Through trial and error, if using a WIM (Windows Image) file as your source (as is common when working from an ISO for the underlying OS), I learned that one must use this syntax to properly point to the source files involved:
DISM ... /source:WIM:path&filespec:1</p
I'm not exactly sure what the colon one (:1) at the end of the file specification is about, but the command won't run without it. I found clues to its necessity, but not in the DISM TechNet documentation as you might expect. Rather, it was the usually helpful postings over at Windows Eight Forums on DISM and image repair that clued me in. Go figure!
October 16, 2015 10:08 AM
Windows 10
,
Windows 7
,
Windows 8.1
Since the latest Patch/Update Tuesday earlier this week on 10/13, the computer trade press has been rife with stories about Microsoft's accidental enablement of the Upgrade to Windows 10 option on Windows 7 and 8.1 PCs. More than mildly curious upon reading about same, I checked the 8.1 boot image on one of my dual-boot test machines (I'm already running Win10 on the "other boot" for that PC). Sure enough, here's what I saw in my Windows Update widget for Optional update elements on that machine:

Note the checkbox next to "Upgrade to Windows 10 Pro" is already checked!
Indeed, MS has been doing everything it can to persuade Windows 7 and 8.1 users to upgrade to Windows 10, including the by now infamous "Get Windows 10" widget it installs in the Taskbar on PCs running those OSes. But consensus is emerging that this latest prompt to catch users up with Windows 10 might be taking things a step too far on the side of MS convenience versus user control.
And in fact, Ars Technica obtained a statement from Microsoft on this subject that I reproduce verbatim here:
As part of our effort to bring Windows 10 to existing genuine Windows 7 and Windows 8.1 customers, the Windows 10 upgrade may appear as an optional update in the Windows Update (WU) control panel. This is an intuitive and trusted place people go to find Recommended and Optional updates to Windows. In the recent Windows update, this option was checked as default; this was a mistake and we are removing the check.
Because I was still able to elicit this behavior this morning, one day after the report hit the Ars Technica website (and then proliferated wildly around the Web), it seems that MS hasn't yet gotten around to pushing that removal out quite yet. Consider yourselves warned and/or amused, hopefully in equal parts!
---
October 14, 2015 10:18 AM
Microsoft Windows Installer
,
Windows 10
,
Windows Product Activation
I've been steering clear of writing about Windows 10 Preview builds since the 10240 Build became publicly available starting on July 29, mostly in the interests of addressing the Windows 10 version that the vast majority of users have at their disposal. But a single change to the latest released Insider version (numbered 10565) requires me to report and comment to the broader world of Windows admins, as it promises to make their jobs easier.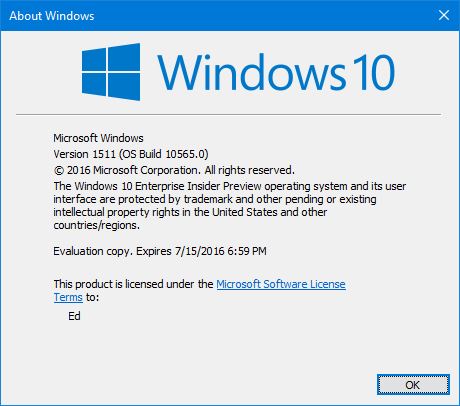 Simply put, Build 10565 lets you use a Windows 7 or 8.1 product key to activate a clean Win10 install on an eligible PC.
Here's what that change boils down to: instead of requiring an upgrade from Windows 7 or 8.1 to complete successfully, before allowing a clean install of Windows 10, this latest build allows a clean install of Windows 10 on a target machine, where its original Windows 7 or 8.1 key may be used to activate Windows 10 during the clean install process. In other words, an immediate clean install is now possible, using the key from the OS resident on the target PC at the time the clean install gets underway. This is not only simpler, it's also much faster than having to go through the upgrade before enabling a clean install to occur.
As reported in a story on Neowin.net the crux of the matter is summarized in this quotation from the Microsoft changelog for the 10565 build:
We have received a lot of feedback from Insiders on making it easier to activate Windows 10 on devices that take advantage of the free upgrade offer to genuine Windows by using existing Windows 7, Windows 8 or Windows 8.1 product keys. If you install this build of the Windows 10 Insider Preview on a PC and it doesn't automatically activate, you can enter the product key from Windows 7, Windows 8 or Windows 8.1 used to activate the prior Windows version on the same device to activate Windows 10…
If the automatic upgrade doesn't work, users can take the Change Product Key option in Windows Activation and enter their original Windows 7 or Windows 8.1 product key to activate their Windows 10 free upgrade.
Microsoft actually listening to and acting upon well-reasoned user feedback and input? Wow! What's the world coming to? Seriously, this could be the best single change to the Windows 10 upgrade/install process made so far, and an incredible boon to admins and power users tasked with making that upgrade everywhere. And that's why I felt compelled to blog about it today, too, even though installing 10565 on one of my test machines re-introduced the by-now-familiar "won't recognize Killer Ethernet devices" problem I've seen on numerous prior Preview releases.
---
October 9, 2015 9:29 AM
Network Share Access
,
Windows 10
In response to a question from an old friend and colleague, I started researching what might cause a NAS connection to vanish following an upgrade to Windows 10. It turns out that certain network shares, including NAS-related ones, have been known to vanish from access (and appearance in File Explorer) on some Windows 10 PCs. Further, this problem turns out to be an occasional outcome from the default setting for NetBIOS over TCP/IP in the Win10 environment, which takes its cue by default from the local DHCP server. Here's a snap of the relevant properties window, taken from the WINS tab of the Advanced TCP/IP Settings: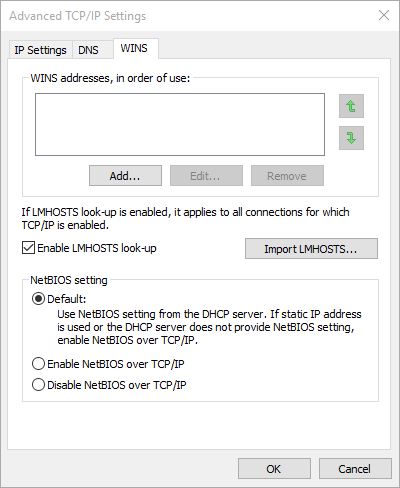 The path to these properties is pretty involved, but the setting change is easy: check the "Enable NetBIOS over TCP/IP" radio button.
The sequence of selections to get here is pretty long and involved. Here's one way to get there:
1. Type "net" into the search box, then click on Network and Sharing Center.
2. Click on the network interface you use to access the network (for this PC, it's the Ethernet connection; on most laptops it will be a wireless interface of some kind).
3. On Ethernet Status, click properties.
4. In Ethernet Properties, click Internet Protocol Version 4 (TCP/IPv4), then Properties.
5. In Internet Protocol Version 4 (TCP/IPv4) Properties, click the Advanced button.
6. In Advanced TCP/IP Settings, click the WINS tab. This produces the window shown above, where you'll want to click the "Enable NetBIOS over TCP/IP" radio button.
In most cases, this will enable Windows 10 clients to "see" local NAS servers and the network shares they offer. In certain cases, though, this still won't be enough to do the trick. In such cases, it may be necessary to research the configuration for one's local DHCP server, and to make sure that support for NetBIOS is indeed enabled (MS addresses the reverse case — namely, turning DHCP off — in KB article 313314, but this information also sheds some light on how to reverse that process for clients whose DHCP support comes from a Microsoft server of some kind. For other DHCP details, like those for the millions of routers and WAPs that provide DHCP to small-network Windows clients, one must consult their documentation and configuration screens instead).
---
October 7, 2015 10:32 AM
Microsoft Surface
,
Tablet PCs
I've been following Microsoft's progress in laying out and elaborating its Surface vision since the first version (and the RT model) emerged in 2012 or thereabouts. I went so far as to buy into the vision with the Surface Pro 3 last year — I've got an i7/256GB SSD/8GB RAM model with Type cover here at the house. And finally, oh finally, I think MS has got it right with yesterday's announcement of the Surface Book in NYC: a real keyboard with hinge (and an external NVidia GPU, too, no less) that houses a 13.5″ tablet in laptop mode, where that tablet can be released to do tablet things as and when they're needed.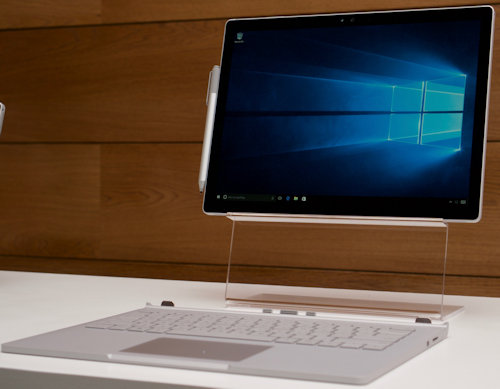 This Ars Technica photo shows the Surface Book with tablet detached from the keyboard deck.
The hinge also flips over 180, so that the device can run as a tablet while still using the external GPU in the keyboard deck. The MS Surface Book page currently offers the following combinations for pre-order, which omits a version with a 1 TB SSD (mentioned in various third-party reports on the device — for example, on Mashable — but apparently not yet available for pre-order or purchase):
Surface Book Models Available for Pre-Order
SSD
CPU
RAM
NVidia GPU
128GB
Core Intel i5
8GB
No
256GB
Core Intel i5
8GB
No
256GB
Core Intel i5
8GB
Yes
256GB
Core Intel i7
8GB
Yes
512GB
Core Intel i7
16GB
Yes
Prices on the Surface Book models range from $1500 at the lowest end to $2700 at the highest end, at $200 increments (except for the final entry, which goes for $2,700, a $600 jump from the 256 i7 GB model, even more than the increment between the two SSD sizes on Surface Pro 3 and 4 models, much to my dismay). I can only speculate that should a 1 TB model become available as mentioned in this YouTube video, it will be even more eye-wateringly expensive than the 512 GB model currently available (another $6oo increment perhaps?).
According to what I read in the trade press, the SSDs in these units are new NVMe/PCI-e M.2 models which offer blazing fast read and write speeds (about 4 times faster than SATA 3, if recent reviews have any bearing on their performance, as I'm sure they probably will, if only in establishing the best possible overall performance profile for Surface Book storage). The discrete GPU model is supposed to support higher-frame-rate gaming and high-end CAD and 3D modeling with equal aplomb, even though we don't know what chip is being used yet (the video does indicate it's a GeForce model, so we know it's prosumer oriented rather than out-and-out professional grade Quadro GPUs; I'm guessing a GeForce 960M or better). The i5 and i7 models will also be drawn from the mobile segment of the Skylake family, though again exact makes and specifications have yet to be revealed.
Personally, I'm pretty jazzed by the announcement and what it portends. I'm glad MS has finally come out with a Surface model with a clamshell design and a real, solid keyboard/dock. I'm already pretty inclined to buy one, but I learned from my 2014 misadventures with the Fujitsu Q704 to wait and see how well it sails before boarding that deck for myself. Stay tuned: I'll keep reporting on this from time to time.
[Note added 10/19: Pricing for the 1 TB model Surface Book is finally out, and it's "only" $500 more than the 512GB model, so MS didn't repeat the $600 increment from 256 to 512 verbatim: it took $100 off that apparently huge step of 256 from 256 to 512 to add another 512 to get to 1024. Very interesting. See pricing on the Surface Book page in the MS Store (US Version). For comparison's sake, a recent Ars Technica story puts the price of the upcoming NVMe Samsung 950 Pro M.2 at $350, so make of MS's pricing strategy what you will. It leaves me wishing for a way into those machines to upgrade them in the field!]
---
October 5, 2015 9:48 AM
Troubleshooting
,
Windows Update Management
,
Windows Updates
Occasionally, Windows Update will flake out on test or end-user machines that grab updates online. Typical symptoms include error codes like those documented in the KB938205 article "Windows Update error code list," where WU reports errors or shows itself unable to download updates, rather than doing its customary job. When this happens and one or more retries fail, it's time to undertake repairs, and Sergey Tkachenko does a great job of stepping through the usual best practices in this area in his recent WinAero blog post entitled "Fix Windows Update issues in Windows 10 by resetting its options and files," dated October 2, 2015.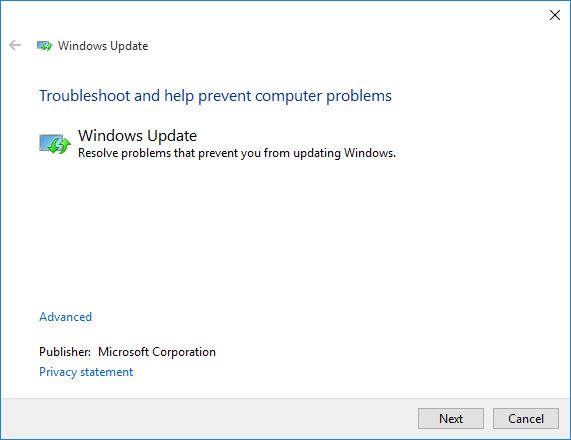 Yes, Windows 10 has a troubleshooter for that!.
His post outlines two methods for dealing with Windows Update woes. The first might be best summarized as "Use the Troubleshooter," while the second ("Manual reset") involves an elaborate sequence that entails stopping a set of WU related services, (re-)registering important DLLs with the Registry, resetting the network configuration, clearing the Update cache, and finally, restarting the services that were stopped at the outset of this sequence (please see the WinAero blog post for all the necessary details). Launching the Troubleshooter is easy: simply type "trouble" into the search box, select the "Troubleshooting" entry from Control Panel from the resulting menu, then select the item labeled "Fix problems with Windows Update" that appears under the System and Security heading.
In most cases, the Troubleshooter will take care of the underlying issues. But when it doesn't you'll need to step through Tkachenko's well-documented reset sequence. It looks a bit more daunting than it turns out to be, especially if you take a couple of minutes to cut'n'paste his properly-formatted command-line instructions so you can run them as batch files.
Either way, this information will help power users and admins deal with routine Windows Update difficulties. Alas, if the manual reset fails to restore WU to normal operation, a reset/refresh (or clean re-install) may be the only way to put the affected PC(s) back to rights. Sigh.
---
October 2, 2015 9:32 AM
Ethernet address
,
Network Address
,
Windows 10
,
Windows utility
In getting a Windows 10 environment to work properly, one soon discovers that reloading printer drivers on some desktops proves necessary. Recently, I've found this to be mandated for the networked printers in my "IP neighborhood," which uses the first of the Class C private address ranges (192.168.0.xxx). Seeking the IP address of my Samsung ML-2850 printer, I found myself turning to another handy element in Nir Sofer's excellent NirSoft Utility toolbox — namely, a program called FastResolver. Simply put, it marches through an IP address range and displays host names, along with IP and MAC addresses for all the devices it finds active on a network. Here's what its output looks like: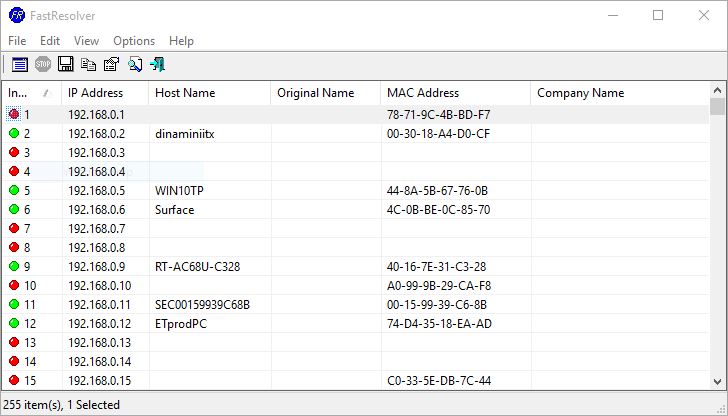 FastResolver quickly lists all active IP addresses with associated host names.
Why did I need this information? Because network-attached printers on Windows networks are often best accessed using their IP addresses, so I needed to find the address for my Samsung printer tout de suite. FastResolver obliged accordingly, though I did have to recognize the corresponding Host Name (it's the one that starts with SEC001…, at 192.168.0.11). It was easy to identify by process of elimination, since all the active Windows hosts show readable host names, and the RT-AC68U is the WAP in my office that provides high-bandwidth wireless network access to the laptops, tablets, and mobile devices I use there so regularly.
I confirmed my supposition by using the .11 address successfully to connect to the printer, and immediately added FastResolver to my list of NirSoft favorites. Perhaps you might consider doing likewise?
---
October 1, 2015 3:49 PM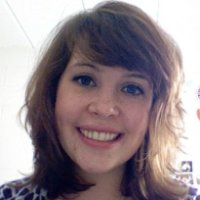 Profile: Margaret Jones
Windows 10
Much of the buzz around Windows 10 has been about how it atones for the sins of Windows 8. Experts say that the new operating system is more similar to Windows 7, while still including some of the updates that came in Windows 8 — the ones users didn't completely hate.
Users will have the final say on how much better 10 is than 8. But until the jury delivers its verdict, there are a lot of Windows 10 features and benefits IT managers and administrators can look at to determine if an OS upgrade or hardware refresh is the right move for their shops.
In Windows 10, the Start menu is back, the Action Center makes it easier for admins and users to keep track of OS notifications, startup and shutdown times are faster, authentication is tighter, and the Command Prompt has been improved.
But no matter how many cool, interesting or useful new features are packed into Windows 10, migrating to the new OS or refreshing PCs has to make good business sense for companies to get on board. Shops that just got off Windows XP or recently upgraded hardware might not be in a position to make the leap. Migrations can be costly and take a lot of IT's time and energy. So before getting wrapped up in all the newness of Windows 10, it's a good idea to check out what features benefit admins and users, then ask some important questions to figure out if an upgrade is the right move. Start with our new handbook, a guide to Windows 10.
---
September 30, 2015 9:56 AM
disk management
,
Disk optimization
,
Windows 10
Reading one of Sergey Tkachenko's recent Winaero blogs yesterday, I learned that Windows 10 will compress the OS files on a system/boot drive. See his "Reduce the size of your Windows 10 installation using compact.exe" for all the details.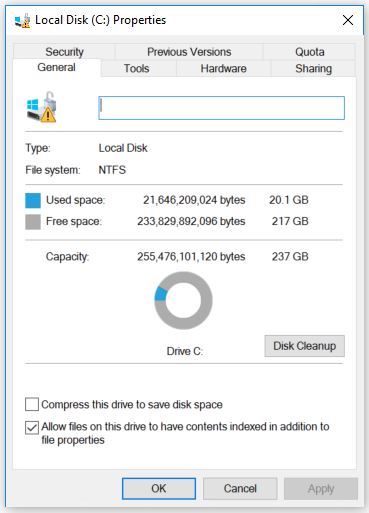 With proper grooming, the on-disk footprint for Windows 10 can be pretty slim indeed, as this properties info from my Vell VP11Pro tablet shows.
What makes this article really valuable, though, is his compendium of what he called "other optimizations to reduce the total amount of disk space take by Windows 10" (most of these also work for Windows 7, 8, and 8.1 as well, BTW; links in the following bulleted list all point to other blogs from Tkachenko that further elaborate on the topics mentioned; comments in italic are my comments or additions to that list):
Make sure your C:\Windows\SoftwareDistribution\Download\ folder is empty. [Note: this is where Windows Update stashes downloads, and if you empty it out, you can't uninstall the affected updates, and you won't seem them listed in Update History anymore.]
Run Disk Cleanup with administrator privileges regularly as we showed you earlier to clean up previous Windows installations including Insider Preview files if you are part of the program, Windows Update cleanup, error dumps and logs, System Restore data.
Make sure your browser caches are empty and your %tmp% directory is clean. [Note: CCleaner will happily empty all browser caches as part of its usual clean-up routine.]
Turn off hibernation entirely if you have an SSD and use Sleep instead.
Uninstall built-in Universal apps that you don't need.
These are all great tips for compacting Windows' overall on-disk footprint, and especially worthwhile on low-end tablets and devices with limited storage capacity (which I define as 64 GB or less). Here are some additional tips for further reducing your Windows 10 on-disk footprint:
Move paging file to another partition or storage device (if available; how-to).
Disable system restore or move restore images to another partition. (In System applet in Control Panel, click System Protection tab, then manage Protection Settings or Configure restore settings as you wish.)
Use DriverStore Explorer to delete obsolete or unused device drivers (see "Check Out DriverStore Explorer" or "The Importance of DriverStore Clean-up" for more info on this great tool).
Properly groomed, a Windows 10 installation can be pretty svelte: even with all my go-to applications installed including MS-Office 2013 my Surface Pro 3 has an on-disk footprint of only 27 GB; my Dell Venue Pro 11 7139 has 20.1 GB (but no MS-Office). These techniques really work!
---
September 28, 2015 9:57 AM
Windows 10
,
Windows installation
,
Windows Product Key
After months of wondering and speculation on this subject, Microsoft has finally published a web page entitled "Activation in Windows 10." It explains how activation works, and is particularly informative on the subject of what it calls "Digital Entitlement" — a term used to describe the situations where upgrading or reinstalling Windows 10 on an eligible or already upgraded PC does NOT require users to enter a product key.

As has been speculated for some time now, successful activation of an upgrade to Win10 is what makes a subsequent clean install both possible and legal.
Digital entitlement applies in the following circumstances, according to the afore-cited web page:
Free upgrade from an eligible device running a genuine copy of Windows 7 or Windows 8.1
Online purchase of Windows 10 from the Windows Store successfully activated
Online purchase of a Windows 10 upgrade from the Windows Store successfully activated
Windows Insider upgraded to latest Windows 10 Insider Preview build on an eligible device running an activated previous version of Windows and Windows 10 preview
On the other hand, a product key is required in the following situations:
Purchase a physical copy of Windows 10 from some authorized retailer (key is furnished on a label in the physical packaging)
Purchase a digital copy of Windows 10 from some authorized retailer (key is furnished in post-purchase confirmation e-mail)
Volume licensing agreement or MSDN subscription (keys come from program-related Web portal)
Purchase a new device running Windows 10 (OS comes pre-installed on device, and key is provided in device packaging of included on a separate card or on a Certified of Authenticity label attached to the device)
Those with digital entitlements can skip key entry during subsequent upgrade or clean installations because that information will be provided when the device synchs up with Microsoft after the install is complete. Now, at long last, we finally *know* what is going on with Windows 10 keys. Hooray!
---