Nov 20 2013 3:13PM GMT

Profile: Ed Tittel
The Enhanced Mitigation Experience Toolkit (EMET) is a collection of Microsoft security tools and software designed to protect Windows users from zero-day exploits. I first blogged about it in September, 2012, and its general content and coverage remains current even today. A recent update to this toolkit (dated November 12) is now available, and even though Windows 8.1 doesn't appear on the list the Windows versions it supports, it works fine on the half-dozen or so test and production systems upon which I've now deployed it.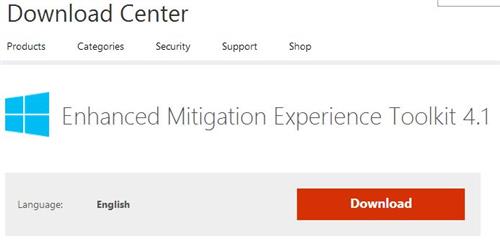 Not only does EMET 4.1 work with Windows 8.1, it also offers some nice updates and improvements to the previous version (I was still running version 3.0 until I found this).
EMET 4.1 is smart enough to recognize when it gets installed on a PC running an earlier version, and to remove the older version of the program before installing itself. Those already familiar with earlier versions will notice some interesting changes as they explore the new GUI interface for the 4.1 version. There's also a helpful 42-page User Guide that comes bundled with the application. Security aficionados will find the explanations of the program's various mitigation techniques (Section 1.2), application mitigations,  and its built-in protection profiles particularly interesting. There's also a section on deployment that aims primarily at System Center that will speak to anyone who's using some form of centralized management to push the latest EMET version out to a user base.
One word of warning, straight from the User Guide: "As of EMET 4.1, we no longer support EMET 1.x or EMET 2.x. We will continue to support EMET 3.0 until June 2014, 12 months after EMET 4.0 release." Also, there's a 5.0 version planned for November, 2014, twelve months after 4.1's release.