---
March 21, 2018 8:11 AM

Profile: Colin Steele
AirWatch
,
VMware
,
VMworld
Details have emerged about several new VMware Workspace One capabilities that IT pros got a preview of last year. VMware Workspace One Intelligence, Mobile...
---
March 19, 2018 3:28 PM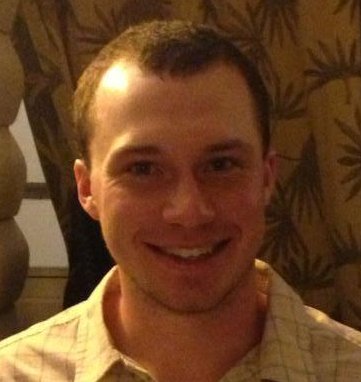 Profile: Eddie Lockhart
published applications
,
VDI
Almost everyone who's ever used a computer has sat, head in hand, frustratingly waiting for the desktop to start up. If this productivity loss runs rampant in a VDI deployment, it can have a real cost, so it's important for IT to get a handle on logon times. If users detect a decline in virtual...
---
March 19, 2018 3:26 PM
Registry
,
User Profile
,
Windows 10
,
Windows Registry
Saw a fascinating question on TenForums this morning, as I was making my "morning run" though the new threads there. It appeared in a thread named "ntuser.dat" and read "Why do I have so many ntuser.dat files?" Being one...
---
---
March 14, 2018 12:42 PM
Firmware
,
Windows 10
,
Windows Security
,
Windows Update
Late yesterday, another post on the Windows Blogs for Windows 10 appeared. It offers additional news and insight, and something of a progress report, on Spectre and Meltdown issues. It's from John Cable, MS Director of Program Management, Windows Servicing and Delivery. The title reads "
---
March 12, 2018 12:30 PM
Windows 10
,
Windows Update
Now we've got proof of the next version name and build number for Windows 10. It's now showing up in the so-called Skip Ahead release (Build 17618). If you run the Get-VMHostSupportedVersion PowerShell cmdlet on that build, it confirms that terminology and equivalence quite visibly. Of...
---
March 11, 2018 12:32 PM
Troubleshooting
,
Windows 10
I upgraded my Dell Venue Pro 11 to Insider Preview 17115 recently. This morning, when I got into my office I tried to remote into that PC. It didn't come up either in Remote Desktop Connection or when using NirSoft's FastResolver to scan...
---
March 9, 2018 8:48 PM
ai
,
Machine learning
,
Windows 10
,
Windows Security
OK, then. I'm back from the Microsoft MVP Summit, and still catching up from all the buzz and running around. One recurring theme from the conference that is unclassified is the enduring value of telemetry. That's the data that Windows 10 constantly ships back to HQ, to report on what systems and...
---
March 6, 2018 2:38 AM
Windows 10
I've been here in the Seattle area since Saturday afternoon, to attend this year's Global Summit for Microsoft MVPs. As a recently-awarded Windows Insider MVP for 2018, it's my pleasure and privilege to hang with a truly stellar group of technophiles and ubernerds, each of whom specializes in one...
---