---
August 9, 2017 6:19 PM
Agile
,
agile management
,
Test management
I had a breakfast meeting today with a local tester / manager type person that has recently decided to venture out and build his own company. He was working as a test manager for a company in another state and over time the company decided that role was no longer necessary. Over his tenure, he...
April 19, 2017 5:49 PM
Agile
,
Scrum
,
Sprint
A few years ago I was working with a development team at the end of a very long release cycle. About 15 of us were gathered in a meeting room giving our status update. Most of the developers said they were done with implementation and were either waiting for feedback from testers, or were going to...
---
---
December 26, 2016 9:55 AM
Agile
,
process
,
Training
How long does it take for process transformation to work? To a reach critical mass at a company for the amount of people that will not just abide by the new rules, but believe in them. For
---
November 7, 2016 11:39 AM
Agile
,
Retro
,
Scrum
A few things happen at the end of every agile release cycle if you're dong agile 'by the book'-- a demo to show off what will be delivered to the customer, a meeting to start talking about what to develop for the next sprint, and a retrospective. The retrospective is an airing of grievances with...
---
October 10, 2016 2:02 PM
Agile
,
scorecards
,
Scrum
I came across a post on scrumalliance.org today describing an agile scorecard. The scorecard is a set of categories and criteria that a manager or lead might use to assess each person on a technical team...
---
October 3, 2016 7:49 AM
Agile
,
Kanban
,
Scrum
Last month, I wrote a post about what I think is wrong with Agile. Or at least one aspect of what I think is wrong with agile, there are plenty to choose from. That post was very popular, so I want to do a...
---
September 20, 2016 10:35 AM
Agile
,
Kanban
,
Scrum
,
XP
It looks like agile can not stand on its own anymore. There are scaling frameworks -- SaFE, LeSS, DaD, SCARE -- that are all designed to organize small teams in a way that people detached from the...
---
September 19, 2016 12:32 PM
Agile
,
Conferences
,
Scrum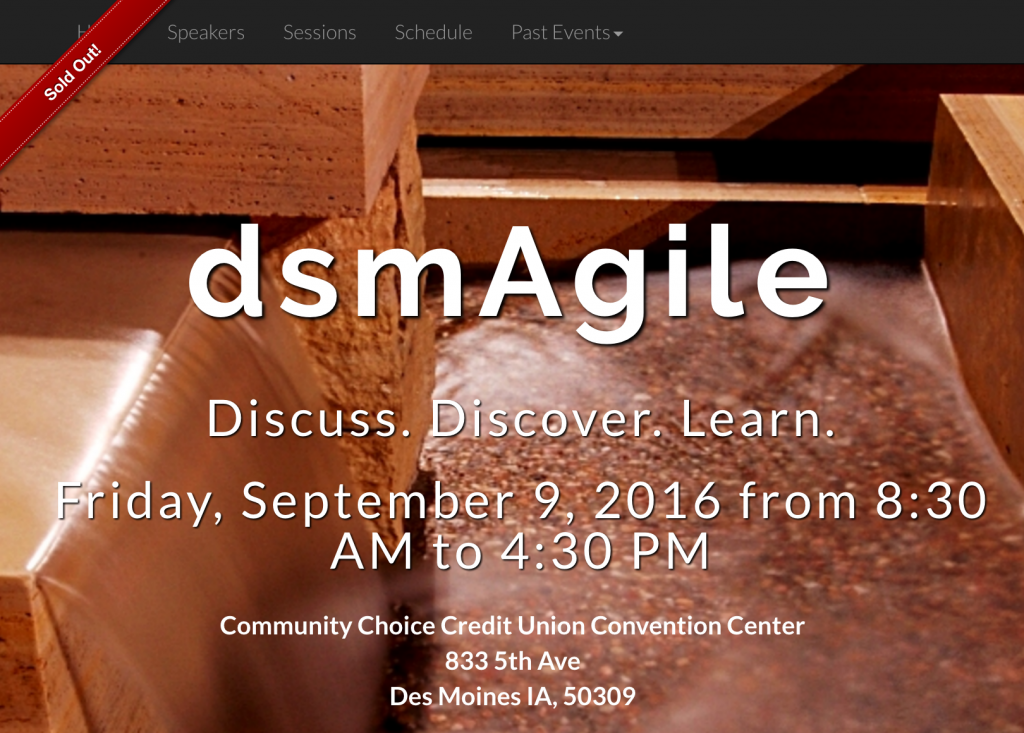 Last time...
---
September 14, 2016 4:22 PM
Agile
,
Kanban
,
Scrum
I saw a retweet last week trying to make a statement about the definition of done. Jim made a good point, software is never really 'done'. After new software has shipped to production, there might be bug fixes, or new additions to a feature or refactoring to hopefully improve that future somehow....
---