---
June 20, 2012 1:27 PM
Posted by:
Matt Heusser

call tracking
,
Helpdesk
,
independence
,
IT
,
Service Desk
,
training
They have orange T-shirts, men in pepper costumes, and, yes, a big yellow dinosaur.
No, it's not a children's TV special –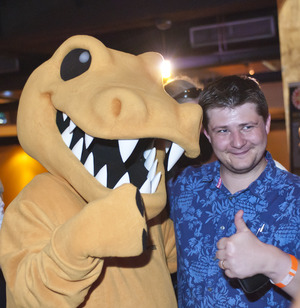 I am talking about Spiceworks, the quirky Helpdesk/Call Tracking system for small businesses.  The one that runs for free, on your machines, on a small web-server, were all you have to put up with is a small amount of advertisement.
In other words, you gave a free database and routing system for support requests that you access through a browser.  In the browser, in a pane to the right or top, the company may put advertisements, just like you would see in gmail or facebook.
We're all for free tools here at Unchartered waters, but today I'm here to talk to you about a reverse cash flow system, one where you take something you traditionally pay to do, and instead get paid to do it.
The classic reverse cash flow scheme is taking a winter vacation in a cabin for the US Forestry Service, but a close second is offering training on products that you use everyday, preferably in exotic locations, and getting paid to travel to train.
Continued »