---
March 30, 2017 10:11 AM
career
,
freedom
,
happiness
,
HR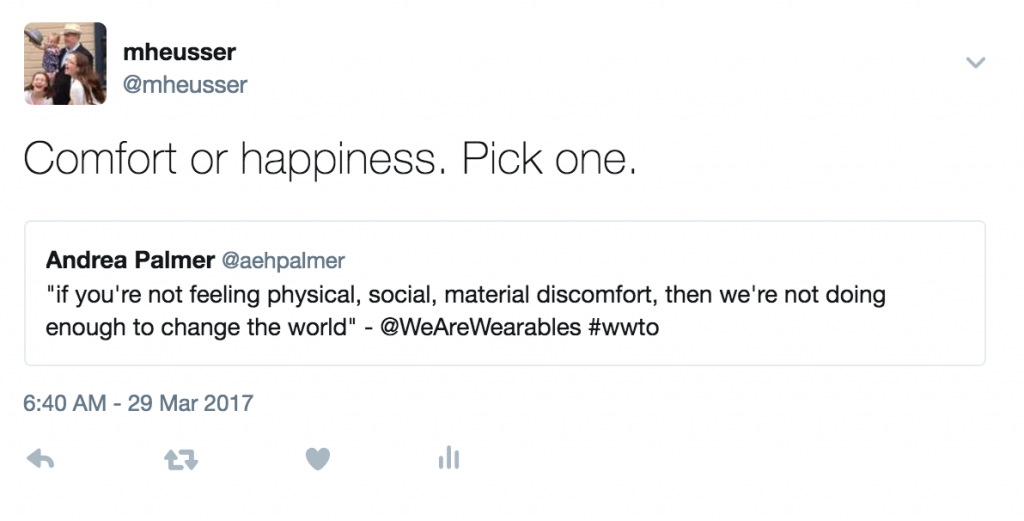 Most of us are familiar with the iron triangle of quality, speed, and price – pick two. Some people extend that to four elements, including scope. Yet there is another, deeper dichotomy, the tradeoff in life between comfort and happiness. To many of us get it confused, equating the two as the same.
Today I will argue that nothing is further from the truth. If you want to be happy, you'll need to be uncomfortable – the right kind of uncomfortable.
March 29, 2017 1:42 PM
Coding and documentation
,
Documentation
Earlier in March I wrote about the difficulty of working through cost trade-offs. A team I am working with was trying to decide the best way to create an environment for nightly run of a UI automation test suite. We decided on a solution. Our IT person created a clean virtual machine and gave me admin access, and I installed the tool we are using for automation. I logged into the virtual machine, set everything up for the nightly run and called it a day. When I logged in the next morning, nothing ran.
I spent the next day and a half scouring the internet for documentation that might explain what had happened
---
March 22, 2017 11:32 AM
"tech careers"
,
retirement
,
Software retirement
According to this post on ITKE, I have nine years before I start retiring from technology.
The fact that software is dominated by people just out of college is not a secret. Walk into any software company and you will see that. Developers are in their 20s for the most part. The more grey hair a person has, the more likely they are to be in a non-technical role. There is a lot to unpack in this scenario. Large companies are enacting policy that actively discourage people with families from working there. And much of the software being developed today is just simple. You don't need a team of senior architects to develop a marketing website or a new plugin for WordPress.
What do you do when you only have 9 years left?
---
March 21, 2017 8:46 AM
HR
,
IT
,
quality
,
Testing
"There are certain words I'd like to use without being told that I'm using the wrong word, or using the word in the wrong context, or using a word that in theory means something else.

A good example is the word 'break'. Sometimes I like to say testers break stuff. Often it is with humour. Virtually everytime I use it, or when I see others use it, then a tester pops up correcting the use of the word break and how testers don't break things. The same applies to other words. QA/quality is another example. Or testing/checking.

It's all good discussing these things, but it feels like it has gone over the top."
– Rosie Sherry on the Ministry of Testing
Yes, most testers do enjoy a well-timed "Well, Actually." To some testers, "Well, Actually" is the job itself. Consider the programmer, who spends a week developing an amazing report. The tester adds value by saying "well, actually, sort order is broken if …"
Personally, I find sometimes testers do break things. And sometimes, the distinction between QA and "testing" doesn't make a difference.
Let's talk about the definition game. Continued »
---
March 15, 2017 3:13 PM
Employee advocacy
,
Employee engagement
,
Employee morale
I read an article on Harvard Business Review this weekend that described why companies investing in employee engagement get so little in return. The concept of employee engagement is vague, and I can't seem to find a clear definition or a simple way to measure it. So, for the sake of this post, let's say that employee engagement is how committed an employee is to a company. Or put simply, how much someone cares about their employer.
This HBR article is based on research performed across many different companies. I don't have research, but I do have anecdotes that compliment the story.
---
March 8, 2017 3:33 PM
Cost analysis
,
Cost management
,
Solutions architecture
I am working through a tough technical cost trade off decision with my current client.
Our nightly test automation has run from my local machine for the past year or so. There are some obvious challenges there — I can't use my computer for other work in the evening, tests are subject to the whims of my local internet connection, and the occasional Windows update that makes my computer a zombie for an hour. We have three decent options of how to proceed.
Programmers sometimes like to pretend that there is a clear cut winner in our technical solutions. In my experience, everyone has a different cost and we pick the one that seems the least painful.
---
February 28, 2017 11:30 AM
"tech skills"
,
Performance review
Most technologists are working on performance reviews around this time of year. I distinctly remember getting an email from my managers explaining that we all needed to fill this out and schedule a time to talk with him about our performance for the year. He'd go to explain that he knew no one enjoyed doing performance reviews, and that they certainly weren't fun for him either. For the most part they just generated a new stack of paper to deal with.
Personal Development Plans always came along side the performance review papers. We had to come up with a specific plan of what skill development we were supposed to do for the year. Sometimes those were called Management by Objective and were tied to company goals, sometimes it was just a list of the things we were interested in.
---
February 28, 2017 9:56 AM
Consulting
,
HR
,
IT
,
politics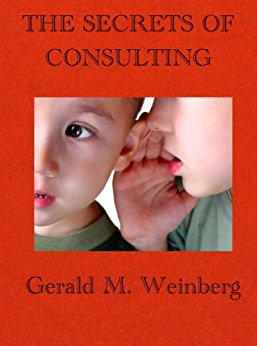 The Deming Institute has a class on "How To Create Unethical, Ineffective Organizations That Go Out Of Business (Many Organizations Do It, But Do You Know How You Do It?)"
Similarly, being a consultant is about more than just getting hired and giving advice. It is about getting people to act on your advice — or, at least, to listen and internalize what you have to say. Developing Influence without power is something that everyone I know could use more of – from tech workers, to soccer moms, teenagers, and yes, the CEO of a small company trying to sell to a bigger one. For that matter, while the CEO might be able to force overtime out of the staff, they'll likely need influence to get productivity, which is the real goal, isn't it?
Jerry Weinberg's Book, Secrets of Consulting, even has "A Guide To Giving And Getting Advice Successfully" as the subtitle.
I am not Jerry Weinberg, but I do know a thing or two about failing! In that modest but tongue-in-cheek spirit I would like to present How To Fail As a Consultant. Continued »
---
February 25, 2017 10:47 AM
Conferences
,
international politics
,
politicians
President Trump was inaugurated January 20th 2017. He immediately started signing executive orders, the travel ban and moving forward with the Dakota pipeline probably getting more news time than anything else.
Up until recently, I was the type of person that is completely oblivious to politics. I get political jargon mixed up in conversation and get corrected, and I don't know who the main players are. Most of the events that happen in government had a minimal affect on my daily live. Over the past 4 years, I saw changes that had drastic affects on the people around me.
This year I am seeing choices made by the President quickly have an affect on small communities of software craftspeople.
---
February 20, 2017 10:41 AM
Automation
,
Continuous integration
,
Programming
,
Software testing
,
Testing
Pretend for a moment you are a new development manager or director.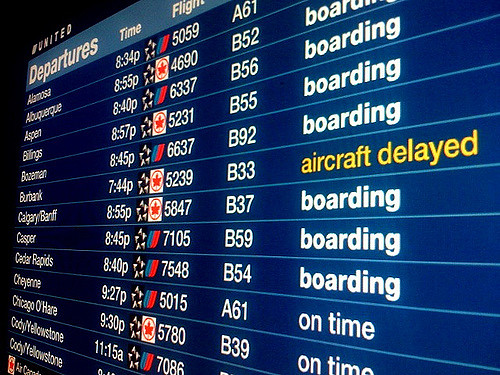 You hired a programmer to lead a test automation effort. Gave the programmer time, resources, and attention. The programmer has no responsibilities outside of the tooling. The automation has had time to mature. It was supposed to speed you up.
Now imagine this conversation, at 10:00AM.
Manager: "I'd like to go to production at noon. Can we do that?"
Programmer: "I don't know, we need to run the automation."
Manager: "Okay, sure, get to it."
Programmer: "First we need to get the exact build we need to run on staging."
Manager: "Fine, do that, then run the tests."
Programmer: "Then I need to set up the test data."
Manager: "Okay, fine, whatever, do it."
Programmer: "Then I can run the tests."
Manager: "Fine, so you'll be done by noon?"
Programmer: "Probably. Then we'll have failure results to check."
Manager: "You always have failures?"
Programmer: "Not real failures. Sometimes the tests are flaky or there are environment problems. Sometimes the User Interface has changed but the tests haven't kept up. So I need to do some maintenance work."
Manager: "So you'll know in the early afternoon?"
Programmer: "Sure."
… time passes …
---