---
September 12, 2012 11:31 AM
Posted by:
Matt Heusser

cloud adoption
,
Cloud-Based Applications
,
monitoring
,
outsourcing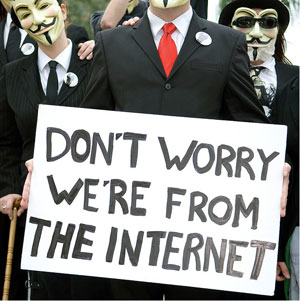 On September 10th, the story was that an "anonymous hacker", security lead for the internet group 'anonymous'  has hacked into GoDaddy, taking down as many as 52 million websites. The New York Times ran the story that Anonymous used a Distributed Denial of service attack by taking over millions of computers, then directing them all to route traffic to GoDaddy sites, creating an influx beyond the capacity of GoDaddy's servers.
Except, three hours later, the hacker collective Anonymous claimed, through several twitter feeds, that it was not them. and the hacker anonymousown3er was acting alone.
At least, that's our story so far.  It's a good story; it's a credible story, reported by CNN, CNBC, the Register, TechCrunch, and others.
It's just not true.
Or at least, it might not be true.  We think.  Maybe.
Then things get weird.