---
March 15, 2017 3:13 PM
Employee advocacy
,
Employee engagement
,
Employee morale
I read an article on Harvard Business Review this weekend that described why companies investing in employee engagement get so little in return. The concept of employee engagement is vague, and I can't seem to find a clear definition or a simple way to measure it. So, for the sake of this post, let's say that employee engagement is how committed an employee is to a company. Or put simply, how much someone cares about their employer.
This HBR article is based on research performed across many different companies. I don't have research, but I do have anecdotes that compliment the story.
March 8, 2017 3:33 PM
Cost analysis
,
Cost management
,
Solutions architecture
I am working through a tough technical cost trade off decision with my current client.
Our nightly test automation has run from my local machine for the past year or so. There are some obvious challenges there — I can't use my computer for other work in the evening, tests are subject to the whims of my local internet connection, and the occasional Windows update that makes my computer a zombie for an hour. We have three decent options of how to proceed.
Programmers sometimes like to pretend that there is a clear cut winner in our technical solutions. In my experience, everyone has a different cost and we pick the one that seems the least painful.
---
February 28, 2017 11:30 AM
"tech skills"
,
Performance review
Most technologists are working on performance reviews around this time of year. I distinctly remember getting an email from my managers explaining that we all needed to fill this out and schedule a time to talk with him about our performance for the year. He'd go to explain that he knew no one enjoyed doing performance reviews, and that they certainly weren't fun for him either. For the most part they just generated a new stack of paper to deal with.
Personal Development Plans always came along side the performance review papers. We had to come up with a specific plan of what skill development we were supposed to do for the year. Sometimes those were called Management by Objective and were tied to company goals, sometimes it was just a list of the things we were interested in.
---
February 28, 2017 9:56 AM
Consulting
,
HR
,
IT
,
politics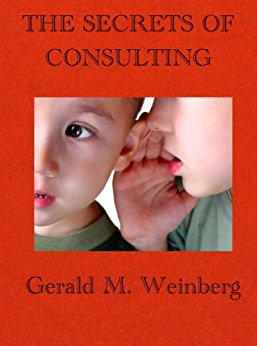 The Deming Institute has a class on "How To Create Unethical, Ineffective Organizations That Go Out Of Business (Many Organizations Do It, But Do You Know How You Do It?)"
Similarly, being a consultant is about more than just getting hired and giving advice. It is about getting people to act on your advice — or, at least, to listen and internalize what you have to say. Developing Influence without power is something that everyone I know could use more of – from tech workers, to soccer moms, teenagers, and yes, the CEO of a small company trying to sell to a bigger one. For that matter, while the CEO might be able to force overtime out of the staff, they'll likely need influence to get productivity, which is the real goal, isn't it?
Jerry Weinberg's Book, Secrets of Consulting, even has "A Guide To Giving And Getting Advice Successfully" as the subtitle.
I am not Jerry Weinberg, but I do know a thing or two about failing! In that modest but tongue-in-cheek spirit I would like to present How To Fail As a Consultant. Continued »
---
February 25, 2017 10:47 AM
Conferences
,
international politics
,
politicians
President Trump was inaugurated January 20th 2017. He immediately started signing executive orders, the travel ban and moving forward with the Dakota pipeline probably getting more news time than anything else.
Up until recently, I was the type of person that is completely oblivious to politics. I get political jargon mixed up in conversation and get corrected, and I don't know who the main players are. Most of the events that happen in government had a minimal affect on my daily live. Over the past 4 years, I saw changes that had drastic affects on the people around me.
This year I am seeing choices made by the President quickly have an affect on small communities of software craftspeople.
---
February 20, 2017 10:41 AM
Automation
,
Continuous integration
,
Programming
,
Software testing
,
Testing
Pretend for a moment you are a new development manager or director.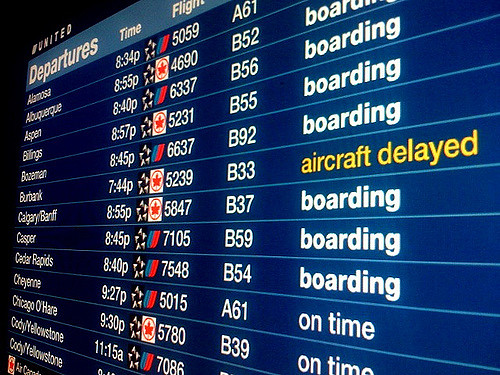 You hired a programmer to lead a test automation effort. Gave the programmer time, resources, and attention. The programmer has no responsibilities outside of the tooling. The automation has had time to mature. It was supposed to speed you up.
Now imagine this conversation, at 10:00AM.
Manager: "I'd like to go to production at noon. Can we do that?"
Programmer: "I don't know, we need to run the automation."
Manager: "Okay, sure, get to it."
Programmer: "First we need to get the exact build we need to run on staging."
Manager: "Fine, do that, then run the tests."
Programmer: "Then I need to set up the test data."
Manager: "Okay, fine, whatever, do it."
Programmer: "Then I can run the tests."
Manager: "Fine, so you'll be done by noon?"
Programmer: "Probably. Then we'll have failure results to check."
Manager: "You always have failures?"
Programmer: "Not real failures. Sometimes the tests are flaky or there are environment problems. Sometimes the User Interface has changed but the tests haven't kept up. So I need to do some maintenance work."
Manager: "So you'll know in the early afternoon?"
Programmer: "Sure."
… time passes …
---
February 13, 2017 1:18 PM
Consumer IoT
,
Vizio
,
vizio tv
I was born on the cusp of the internet revolution. As a kid, my friends and I roamed the streets and were more or less off the grid. Once we left the house, we were untraceable. We had to run to a friends house or a pay phone (remember those?) to get in touch with a parent.
It takes effort to do that today. I take for granted that my phone is connected to the internet, my thermostat and smoke detector are internet connected and can be monitored from my phone. A few years ago, we cancelled cable and started using internet connected streaming devices like the Apple TV and Amazon Fire stick.
Basically, our lives are centered around devices that connect to the internet. They are invisible and ingrained in our daily lives.
But, while we are blissfully watching TV and zoning out, our TVs are watching us and reporting back to the mother ship.
---
February 6, 2017 11:14 AM
conference
,
IT conferences
,
IT conferences and events
I have submitted proposals to talk at quite a few technology conferences. I've gotten "thanks, but no thanks" emails from those conferences a few times, too. Looking back, some of the proposals were just plain bad. They didn't tell the story I wanted, and didn't get the value proposition across. I'd like to share a couple of lessons, mostly from mistakes I have made. Some of them might increase your chances of being accepted.
What makes a good conference talk proposal, and what does the process CFP process look like?
---
January 30, 2017 9:02 AM
Autonomy
,
it management
Your company is in trouble when people start quitting managers.
I have quit jobs to stop what felt like stagnation and find a place where I could develop relevant skills. I have quit jobs to get promotions and pay raises. And, I have quit jobs just because I felt like it was time for a change. Leaving was the most unpleasant though when I had to quit a manager.
There is a popular saying that goes something like "people don't quit jobs, they quit managers". I think that is an over simplification. People only quit managers when something is really wrong. I want to share a couple of stories of when I quit managers so maybe you can notice the patterns before it's too late.
---
January 26, 2017 3:02 PM
Artificial intelligence
,
Machine learning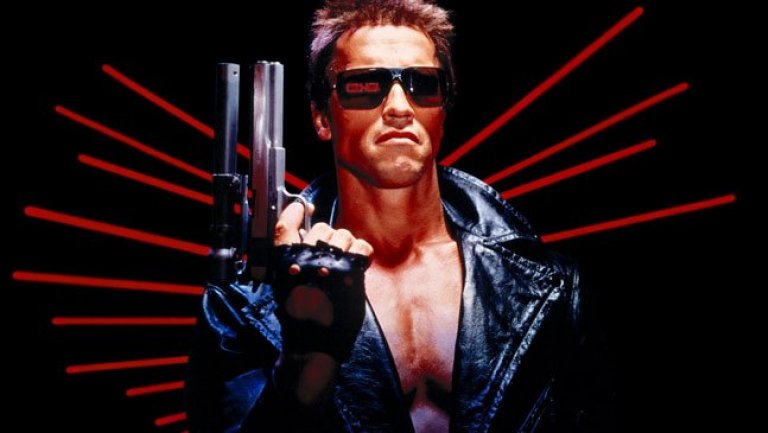 If you've been listening to the internet lately, you've probably heard about Machine Learning and Artificial Intelligence. The conversations with me, have gone a bit like this:
Other Person: (entire category of problem or job) Is going to go away with the rise of Machine Learning.
Matt: That's interesting. What algorithm would you use to solve the problem? How would you encode it?
Other Person: That's the beauty part. The Artificial Intelligence teaches itself!
Wait, what?
On a bad day, AI can seem a like magic, think of thing that fills in the question mark in the classic SouthPark skit – "Step 1 – steal underpants. Step 2 – ?. Step 3 – Profit!"
Of course, there is no magic. AI and Machine learning can just do the same thing a human will do, only much faster, many more times, over a much larger dataset.
Let's talk about how that works, starting with a machine learning algorithm you can perform by hand. Continued »
---