---
February 7, 2013 1:48 PM
Last time I mentioned David Gewirtz, the author of "How To Save Jobs: Reinventing Business, Reinvigorating Work, and Reawakening the American Dream." At the time, I was talking about mergers and acquisitions, and how without creating new companies, M&A madness will inevitably lead to layoffs and unemployment. There's a whole lot more to David's book than that, and while we're at it, it turns out that David is making a living as an independent, running the U.S. Strategic Perspective Institute, but David is doing real freelance work as a contributor for CNN, instructor at the University of California at Berkeley  check.  Editor at ZDNet, Check.
Interesting Ideas – Check. Making a real go of it – Check.
It's time we had this guy on for an interview.
January 19, 2013 5:02 PM
The last time I wrote about this I was taking about Call Centers. American Companies had outsourced phone support to other countries, often India, and the results were so bad due to cultural and communications issues that the USA companies insisted on a call center across the street so the Indian Companies rented office space across the street and hired US Workers.
A month after I wrote that article, Tata consulting opened an office for three hundred technology workers in Minneapolis, Minnesota.
Re-shoring isn't coming to IT, it's here, and the same offshore companies that started round one are taking the lead in round two.
The odd thing is, at least according to the Chicago School of Business, this shouldn't be happening – at least on first blush.
Let me tell you why.
---
January 11, 2013 6:11 PM
My friend, Peter, is an IT Contractor.  Peter's method is pretty simple — he finds a moderate to large US City that he would like to live in for six to twenty-four months at a time, then finds the largest businesses and uses his contact network to figure out which are doing large system upgrades.  Then Peter finds the recruiter attached to the project, passes in his resume, and hopes to get a call.
By focusing on the kind of jobs that few people want – short-term and on-site, Peter often finds work.   By living cheap, he gets to take an occasional one to three month sabbatical — taking a little bit of his retirement while he's young enough to enjoy it.  He's also building up a resume that has a half-dozen fortune 50 companies on it; companies you've heard of.  Once the steam-roller of a resume gets going, it's unlikely he'll struggle for work.
Of course, Peter lives out of an apartment and moves every year or two.  If you are married, have children or family, car loans, a great deal of student loans, or have a house you want to keep for forty more years, this lifestyle might not work for you.
Last time I talked about runway — the time you have banked in case things go horribly wrong.  My assumption was that you'd go independent with a contract – a single, 40-hour-a-week position, like Peter. But there are other ways to do it.
---
January 8, 2013 11:01 PM
Last week, my friend RobLimo asked if I would take my ideas for independence, box them up, and do a video interview for Slashdot.  The resulting video got tens of thousands of hits in two days.
Somehow, I think it was less than it could have been.
Rob called the video "secrets of independence" or something like that.  At the time, I didn't realize that was the goal — it felt more like a simple conversation.  With a title like "secrets of of independence", I thought it deserved more punch — like the four things you need to know to go independent.
It turns out, I do have a list of four things.
That sounds like a good blog post for today.
It all starts with a lot of financial modeling in Excel.
---
January 7, 2013 11:06 PM
A few months ago I found some work that required a modern windows machine with Visual Studio, Microsoft's programming toolkit.
Most of the time, I can just run Windows in a Virtual Machine in my Macbook, but that has a performance problem, and this would be a training role, so speed was critical.  Yes, I considered getting a new MacBook Air, running bootcamp on it, and getting Windows to run natively – but that would require purchasing a Windows 8 license.  That is, pay the premium for the Macintosh (extra money), then pay extra money again for the operating system that would come bundled it I would 'just' buy the ultrabook (conceptual image at right).
Hey.  That ultrabook looks a whole lot like a Macbook Air, doesn't it?
So I bought the ultrabook.  Or … I tried.
This is that story.
---
December 27, 2012 10:45 PM
At the end of one year and the beginning of the next, a writer's mind is prone to wander to think about goals, the future, and this crazy thing in modern life we try to call a career.
We are also likely to try to draw some inspiration.
Some authors pull from sports heros — how Tiger Woods rose, fell, and may rise again, for example.  Perhaps politicians or corporate CEOs; there's more than one story to be found in the life of Steve Jobs.
Today I'd like to draw from the Schwan's delivery man.
Yes, the guy who brought incredibly good frozen food to your house, offered a free sample … at five to ten times the price of what is in the grocery store.
No, you didn't buy it, and twenty-thirty-odd years ago, neither did your mom.  Okay, I get it. But someone did, or else Schwans wouldn't still be in business.
There might just be lesson in there, after all. Continued »
---
December 21, 2012 7:44 PM
I've covered a lot of things on this blog in the past year and a half, but one of the recurring themes is going independent.  I've run interviews with Corey Haines, J.B. Rainsberger, David Hoppe, and Rosie Sherry, along with several posts about my own journey as a digital migrant.
A few people expressed concern over what I was writing.
After all, most North Americans are looking for those 'job' things, with the benefits, paid time off, corporate retirement plan with unemployment insurance if things go badly.  By pushing people to go against their natural instincts, I am pushing them to make an unnatural choice.
At least that's the argument.
I'm not too worried about the person that shouldn't go independent.  They won't read these articles, or if they stumble on to them by some great accident, they certainly won't do anything about it.
No, I am looking to find people on the fence, who have the inclination, but lack a little something – people who want to be inspired.
Today, I'm going to try to inspire you.
---
December 6, 2012 3:21 PM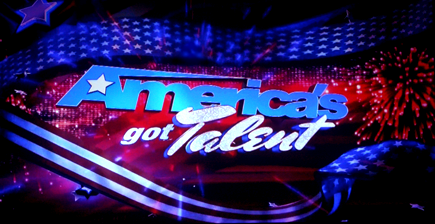 I my previous post I suggested that the workforce is split into three general roles – 'Labor', 'Crew' and 'Talent' — and that it was better to be talent.
In order to be talent, you need to be differentiated somehow from everyone else.  Unique; different.  The classic definition is either a 'known good quantity', willing and able to do things others are unwilling, or unable to do — and you've got to work gigs, not that day job stuff.
Let's talk about how to get there.
---
December 4, 2012 11:29 AM
So earlier in the week I was on craiglist, looking at gigs.
Yes, gigs. Not jobs.
Part-time, temporary, and flexible, gigs represent a different lifestyle, different risk profile, and different rewards.  You can start them with a day job, and have the best of both worlds … there is just one small problem.
They don't pay much.  Or at least, they often don't pay much.
This article is about how to change that — to get the high-paying gigs,  while doing good, ethical work, that you can tell your family about with pride.
---
November 26, 2012 3:46 PM

I am in Germany!
or … almost.  I started the article on the way to Germany.  Now, on the way back, I am interested in something else.
I want to talk about the plane.
Better yet, how smart IT is turning itself into a profit center on my airplane.
You see, it wasn't an airplane.  Not really.
It was more like a flying data center.
---