---
August 31, 2015 10:20 AM
IT departments
Yesterday I came across an article that was called – IT doesn't matter; written by Nicholas Carr around 2003 (almost 12 years old). It was published in Harvard Business Review. Back then, he was ridiculed for the thought, which now seems to be proving right and apt in the current business situation.
Start-ups are coming up in a big way and lot of new businesses are either generated or driven by or driven through these. And looking closely at quite a few of them , one can see that most employees use all sorts of tools, apps, networks, devices – however, there is no central IT team.
Let's talk about what that means in practice. Continued »
August 31, 2015 8:11 AM
Development
,
Lean
There are quite a few ways to figure out how long a task I am working will take. Some people use estimates, some people abandon estimates all together and just do the work, and some use an idea that Matt calls Yesterdays Weather where we base next month on what we have been able to complete in the past.
Right now, I use a mixture of those techniques to figure out what I can get done from month to month. For the most part, that has been working well. It is definitely early in my independent career to call this a trend, but I have not missed a deadline yet.
The problem is, my flow is really wacky.
---
August 28, 2015 3:52 PM
Speakers
Yes, the title is cheesy, but it is not click-bait, I really do think I have an idea to encourage new speakers, new talks and new avenues of exploration and experimentation. The added benefit, it often involves food or, at the bare minimum, hot or cold liquid.
Over the past few years, I have traveled to and participated in a variety of conferences covering a variety of subjects. In almost all of them I've been able to participate in an event that goes by different names, but meets the same purpose. Lean Coffee(tm) was started by Jim Benson and Jeremy Lightsmith as a way to discuss Lean business techniques without having to make a big structured bureaucracy. The idea is that the group doesn't rely on anything or anyone, just people showing up and deciding what matters to them.
---
August 24, 2015 9:19 AM
No one really likes performance reviews. They are uncomfortable for managers and usually disappointing for the employees getting reviewed. If you work at Accenture, then you recently got lucky.
This is probably more of an experiment at this point. Accenture is trying this out to see how they can manage promotions, reviews, and management without formal review. My guess is that they will be successful, they aren't the first to try this out. There are plenty of studies pointing to data that says performance reviews aren't all that useful. But, I think their success will hinge on abandoning other forms of snake oil management at the same time.
---
August 19, 2015 9:52 AM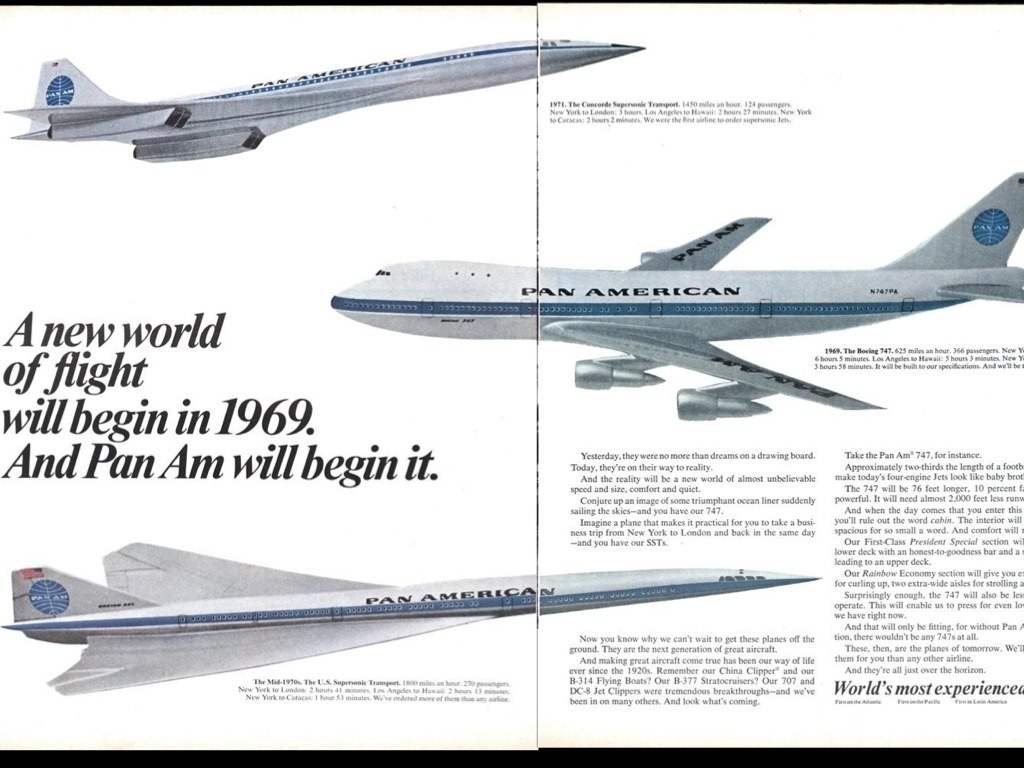 In 1969, the lead engineers at Boeing were busy on the future, designing the 2707. They left competing for today to a separate team, what Maciej Ceglowski called the "B-Team", on a little project called the 747. The 747 inspired everything that came after it, while the 2707 is a footnote, a prototype that never got off the ground.
That's sort of how I feel about the #FutureOfWork crowd.
My experience with #FutureOfWork begins in Toronto, Canada, last summer, when I saw an advertisement for a (mumble company) futurist, telling us that in the future we would be able to speak computer programs into existence. Or maybe it was 'think', or, perhaps, predictive analysis would generate the program before we could ask for it. I'm not 100% sure.
Sometimes I wish the futurists, especially the #FutureOfWork crowd, would leave those of us doing the work alone to invent it ourselves.
And that's what I'd like to talk about today. Not a grand vision of how things might be, but the changes I see actually happening in the world today, and what that might mean for us.
Continued »
---
August 17, 2015 1:33 PM
Amazon made the news yesterday in a way that most companies don't dream about. I'll save you a little, probably enraging time. The article is a detailed description of the culture fostered across what seems like all departments at Amazon. There are quotes from Jeff Bezos that describe an ambitious company striving to do very big things. They really aren't all that different from any other tech CEO that wants more than anything to be successful.
Combine that with quotes from former employees (named, not anonymous) about people getting poor performance reviews immediately after returning back to work from a bout of cancer treatment,  people working anything less than 80 hours a week being thought of as sub-par and not trying hard enough, and regularly seeing employees have breakdowns at their desk.
Employees are completely replaceable in companies that foster cultures like this. It is a sort of Taylor-istic nightmare where managers think employees must be controlled and manipulated to succeed.
---
August 14, 2015 11:58 AM
Over the years I have had a love/hate relationship with RescueTime. I love it because it tells me what I do while I am online. I hate it for the same reason. When I scan my weekly or monthly log, a common reaction is "Ugh! Really? I spent [x] hours this month on that web page?!" I really shouldn't be surprised.
I'm not talking about the hard work of work, but instead those breaks we take, here and there, a "sugar pill" to give us a smile, or think about something else for a change. That's OK. The danger is when we look back and find the sugar pill is too large a percentage of our time … if we look at all.
So I decided to bring back the idea of "punching the clock", the way I did for my jobs of yesteryear. The only person that tracks this is me, and the only person that knows if I am actually keeping true to my word is me.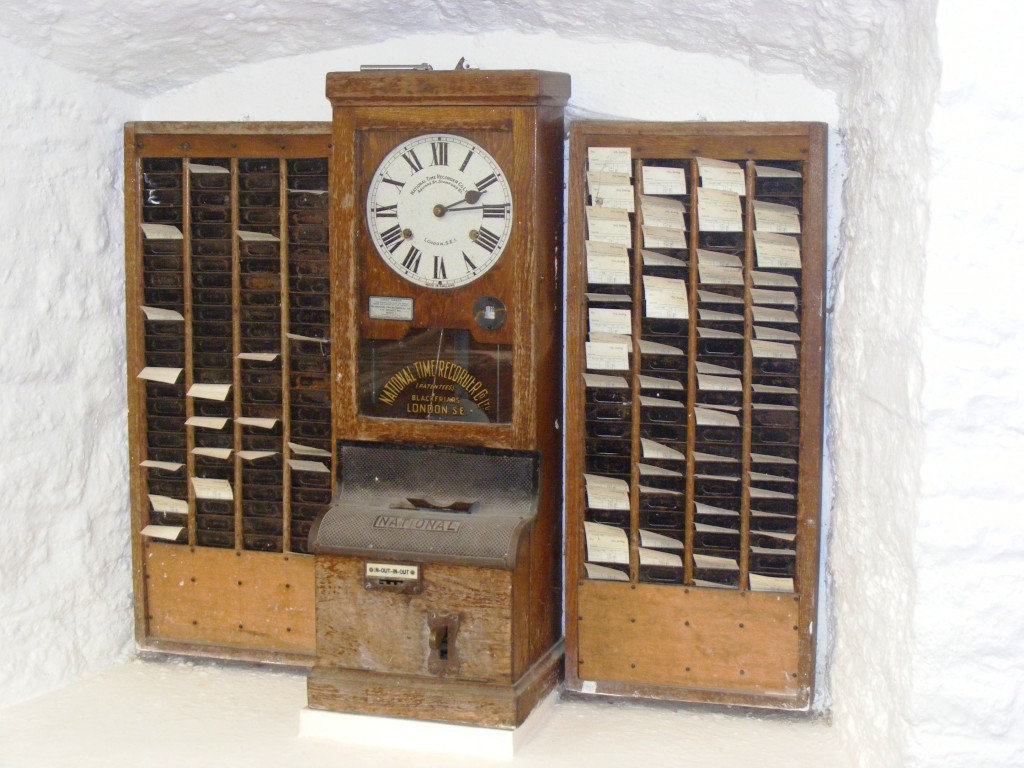 ---
August 11, 2015 9:39 AM
I remember watching Steve Jobs, live, when he announced the iPad. I was enthralled, and boy, did I want one. It was as if Steve cast a spell on his viewers to make them fall in love with the product – a glamour of sorts. How did he do it? I've examined the speech, and noticed something about some of the words he used.
---
August 10, 2015 11:38 AM
Last week, I spent 7 days in Grand Rapids Michigan hanging out with friends and attending the best two conferences in software testing — TestRetreat, and CAST. It was a great week and I enjoyed meeting new people and seeing old friends, but by the last day I was ready to sleep in my own bed.
Matt and I had decided to head to the airport around 4 to get there early and avoid last minute stress. We both got notifications that our flights had been delayed, but went anyway, just in case the time got bumped back to the original. That has happened more than once.
Things got complicated once I got to the ticket booth.
---
July 30, 2015 11:46 PM
Somewhere in the last century, organizations began to slice off testing from the rest of software delivery, packaging it as a "process" that could be outsourced. Today, I see this changing even more, and faster, and I'd like to cover five specific areas of change: Culture, emerging business models, technology, emerging markets, and the economics of diversity. Continued »
---