---
September 15, 2015 12:25 PM
Estimating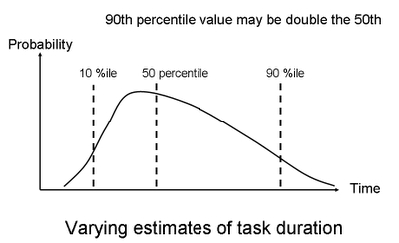 When it comes to talking about estimates on this blog, most of our time is spent avoiding them. That is, we talk about #noestimates, or alternatives to estimation. Some times, though, the boss wants a number. Today, we'll provide one simple reality that companies tend to avoid about estimates … and what to do about it.
Here's the reality: We never know exactly how long a project will take. Short of a Crystal Ball that tells the future, the best we can come up with a probability distribution; generally a Weibull Curve. To the far left of the curve, we have no chance of finishing the project on time, no chance at all. Then, at some point, we have a blip – the curve tics up. This is the everything goes right date; if there are no interruptions, no multi-tasking, and no re-work, we could get it done there. In their book Waltzing with Bears: Managing Risk on Software Projects, authors Tom DeMarco and Tim Lister call this the nano-percent date, and suggests that technical staff are very good are figuring out that date.
The problem, of course, is that the nano-percent-chance date becomes the date. Powerpoint decks are created with the date as a bullet point; bonuses are slated to go out if the project completes "on time." All this based on the schedule that has a 1% or less chance of success.
As happens on projects, things do go wrong, and the nano-percent date flies by.
Here's what to do about it.
September 14, 2015 9:11 AM
it management
There is trouble in paradise, there was bound to be.
We are finally getting reports of how the latest management and organizational structure, Holacracy, works in practice. When I say reports, what I mean is that the sweet sweet kool-aid of new and shiny has worn off a bit and people are finally willing to talk about their experiences.
The fact that someone tried Holacracy is fantastic, we will learn from it.
Let's take a look at why this style of management might be problematic for some types of organizations, and what the future of management might look like.
---
September 8, 2015 1:51 PM
IT gifts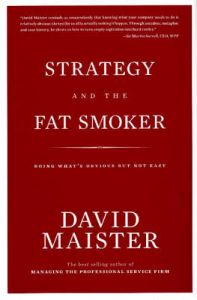 Each year I try to pick one gift for friends in technology. In 2013 it was Cubu, a card game that combined strategy and politics. Last year I got Zero to One, a book on startups and building the future by one of the founders of Paypal. I'm a little reluctant with books, because buying one implies an investment of time, so I went with an AudioCD folks can listen to in the car or while doing chores.
This year my plan was Strategy and the Fat Smoker, a book on the difference between knowing what to do business-wise (limiting work in progress and focusing for example) and actually getting it done. The fat smoker, after all, knows he needs to quit smoking, diet and exercise. And yet …
The fat smoker idea sounded good. There is no AudioCD available, the book is a bit of a slog, and, worst of all, it really seems to focus on strategy for a services firm. That's great for my colleagues who are consultants and contractors, but not so great for other friends and clients.
Most of my gift ideas in 2015 have those sorts of drawbacks . I thought I'd tell you about all of them, early, maybe get your advice — and maybe give you some ideas. Continued »
---
September 7, 2015 5:06 PM
Sales
There is a lot of folk wisdom surrounding sales that I've been reading about over the past year or so. All of this has of course become a lot more important since I went independent and now to some degree my ability to sell myself will determine how long I can do this. Most of the old-school literature and advice around sales revolves around the phrase 'always be closing'. The gist of this, is that every time I'm talking to someone, I should be driving toward getting them to sign on the dotted line. Every interaction is about moving from the courting phase into paying work.
Whenever I talk with people that I respect that somehow have sales as part of their role, maybe they are business owners or service sellers, that phrase never comes up.
---
August 31, 2015 10:20 AM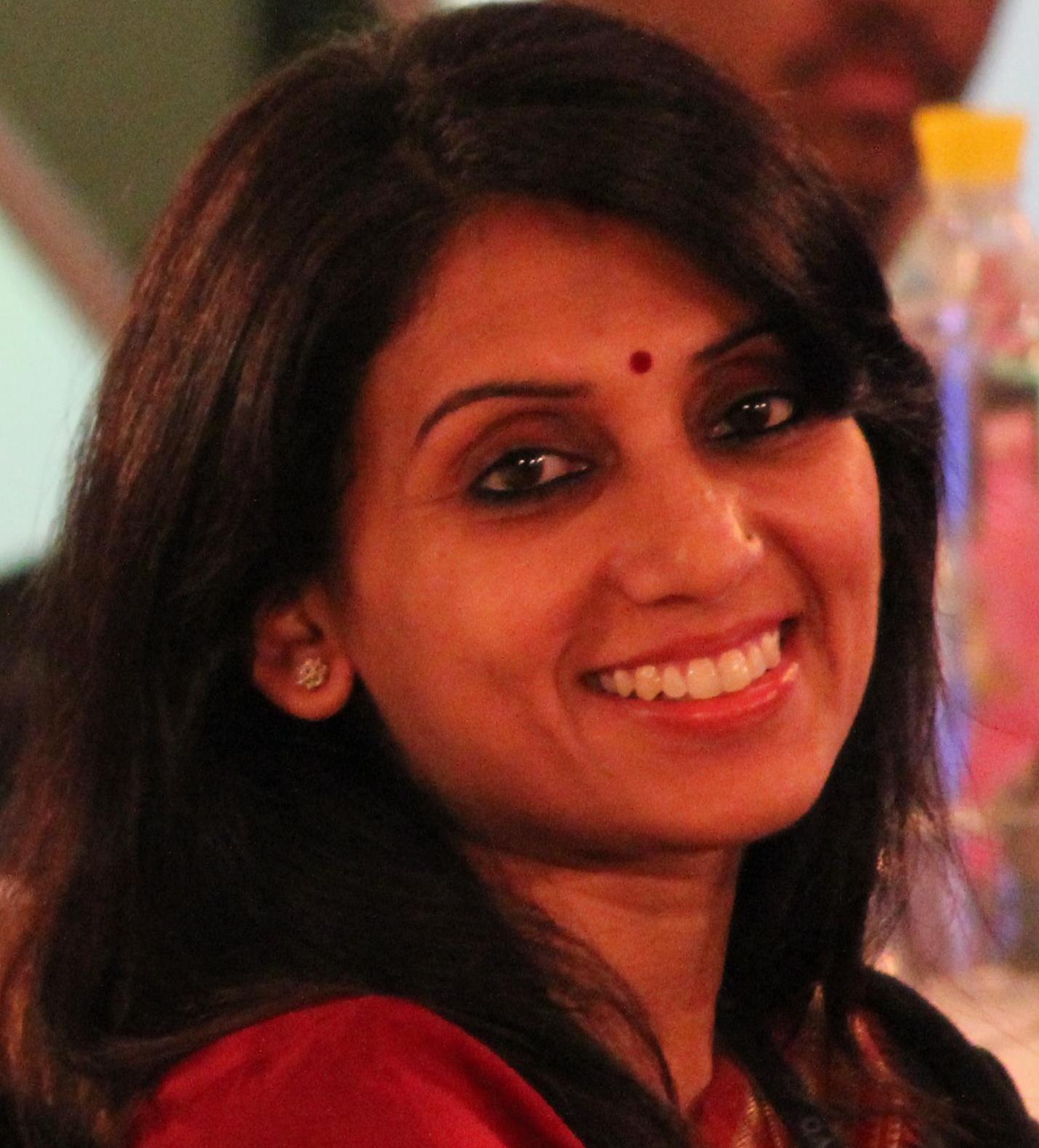 Profile: Smita Mishra
IT departments
Yesterday I came across an article that was called – IT doesn't matter; written by Nicholas Carr around 2003 (almost 12 years old). It was published in Harvard Business Review. Back then, he was ridiculed for the thought, which now seems to be proving right and apt in the current business situation.
Start-ups are coming up in a big way and lot of new businesses are either generated or driven by or driven through these. And looking closely at quite a few of them , one can see that most employees use all sorts of tools, apps, networks, devices – however, there is no central IT team.
Let's talk about what that means in practice. Continued »
---
August 31, 2015 8:11 AM
Development
,
Lean
There are quite a few ways to figure out how long a task I am working will take. Some people use estimates, some people abandon estimates all together and just do the work, and some use an idea that Matt calls Yesterdays Weather where we base next month on what we have been able to complete in the past.
Right now, I use a mixture of those techniques to figure out what I can get done from month to month. For the most part, that has been working well. It is definitely early in my independent career to call this a trend, but I have not missed a deadline yet.
The problem is, my flow is really wacky.
---
August 28, 2015 3:52 PM

Profile: Michael Larsen
Speakers
Yes, the title is cheesy, but it is not click-bait, I really do think I have an idea to encourage new speakers, new talks and new avenues of exploration and experimentation. The added benefit, it often involves food or, at the bare minimum, hot or cold liquid.
Over the past few years, I have traveled to and participated in a variety of conferences covering a variety of subjects. In almost all of them I've been able to participate in an event that goes by different names, but meets the same purpose. Lean Coffee(tm) was started by Jim Benson and Jeremy Lightsmith as a way to discuss Lean business techniques without having to make a big structured bureaucracy. The idea is that the group doesn't rely on anything or anyone, just people showing up and deciding what matters to them.
---
August 24, 2015 9:19 AM
No one really likes performance reviews. They are uncomfortable for managers and usually disappointing for the employees getting reviewed. If you work at Accenture, then you recently got lucky.
This is probably more of an experiment at this point. Accenture is trying this out to see how they can manage promotions, reviews, and management without formal review. My guess is that they will be successful, they aren't the first to try this out. There are plenty of studies pointing to data that says performance reviews aren't all that useful. But, I think their success will hinge on abandoning other forms of snake oil management at the same time.
---
August 19, 2015 9:52 AM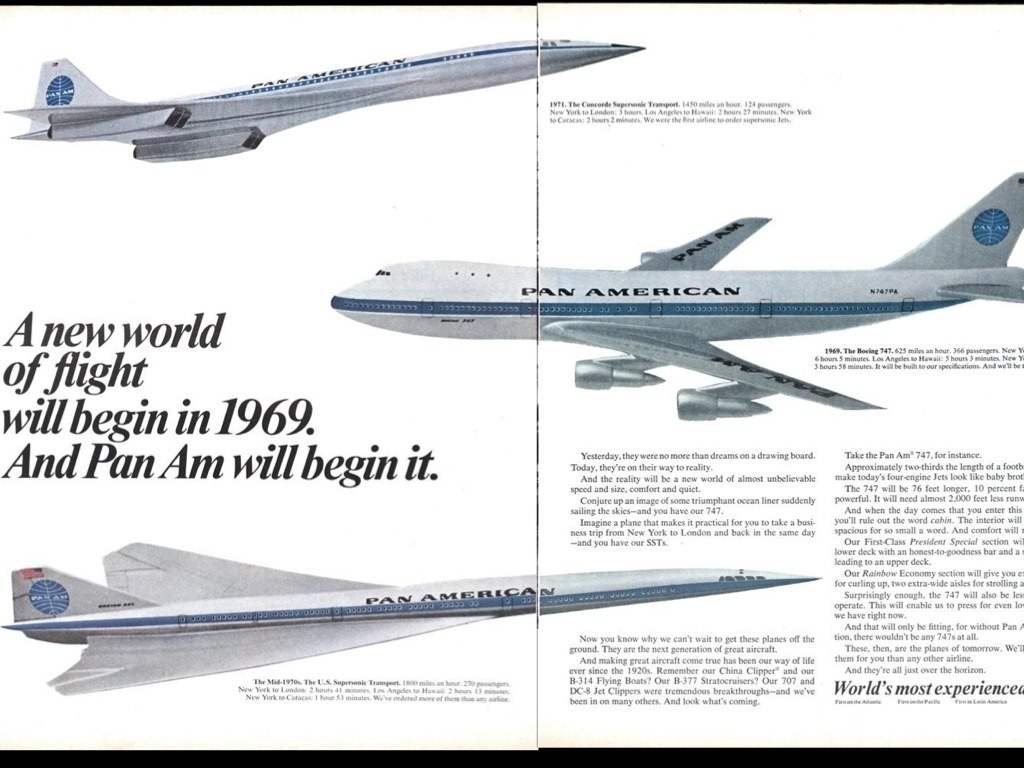 In 1969, the lead engineers at Boeing were busy on the future, designing the 2707. They left competing for today to a separate team, what Maciej Ceglowski called the "B-Team", on a little project called the 747. The 747 inspired everything that came after it, while the 2707 is a footnote, a prototype that never got off the ground.
That's sort of how I feel about the #FutureOfWork crowd.
My experience with #FutureOfWork begins in Toronto, Canada, last summer, when I saw an advertisement for a (mumble company) futurist, telling us that in the future we would be able to speak computer programs into existence. Or maybe it was 'think', or, perhaps, predictive analysis would generate the program before we could ask for it. I'm not 100% sure.
Sometimes I wish the futurists, especially the #FutureOfWork crowd, would leave those of us doing the work alone to invent it ourselves.
And that's what I'd like to talk about today. Not a grand vision of how things might be, but the changes I see actually happening in the world today, and what that might mean for us.
Continued »
---
August 17, 2015 1:33 PM
Amazon made the news yesterday in a way that most companies don't dream about. I'll save you a little, probably enraging time. The article is a detailed description of the culture fostered across what seems like all departments at Amazon. There are quotes from Jeff Bezos that describe an ambitious company striving to do very big things. They really aren't all that different from any other tech CEO that wants more than anything to be successful.
Combine that with quotes from former employees (named, not anonymous) about people getting poor performance reviews immediately after returning back to work from a bout of cancer treatment,  people working anything less than 80 hours a week being thought of as sub-par and not trying hard enough, and regularly seeing employees have breakdowns at their desk.
Employees are completely replaceable in companies that foster cultures like this. It is a sort of Taylor-istic nightmare where managers think employees must be controlled and manipulated to succeed.
---