---
December 23, 2013 4:21 PM
Getting to a conference in Europe can be intimidating, so last month I published  The Hitchhiker's Guide to Agile Testing Days. It's a good post about getting to Germany and things to do outside the conference center.
There is another part of the conference though, something folks rarely talk about: What do you do outside regular conference hours?
At some software conferences the answer is "go to Disney" or "Explore San Francisco." At Agile Test Days, the conference has events scheduled from 5PM to … well … late. Here's a few things to expect, and plan for, after hours at Agile Testing Days. Continued »
December 16, 2013 2:03 PM
Last time I introduced Cubu, a game that appeared, on its surface, to be about pattern matching, but actually works on multiple levels.
I find that more than a little bit like office politics.
Even the 'tag' line of Cubu – "Where Visual Illusion Leads to Confusion" has a hidden meaning. Yes, the different colored rectangles can "throw you off", but even worse than the rings is the chance to be focusing on the rings while your opponents are playing the meta-game.
Today I'll explain the game of office politics — and one way to play. Continued »
---
December 13, 2013 1:03 PM
Picking Christmas gifts is, for me, not exactly the most pleasant time of the year.
First there is the procrastination, the putting off until tomorrow. Next comes the freak-out that tomorrow is actually here, the mad rush to get something, the vague feeling that it was the wrong thing, which sticks around until Christmas actually come …
Yeah. It's kind of like that.
If Christmas shopping is for you anything like it is for me, well then, allow me to introduce a little card game you've never heard of: Cubu, and why your friends, family, spouse, and significant other are going to like it so much. Continued »
---
December 11, 2013 12:45 PM
You know the signs. The project deliverables are vague; no one knows exactly what they are supposed to be doing. The hardware might not be on-site site yet — it might not be ordered. Perhaps there won't be any hardware at all; instead, vague promises are made that Amazon's EC2, or some other cloud, will make the hardware needs obsolete.
Somewhere in the back, someone is sighing and nodding their head, saying "This is never gonna work."
You want to listen to that guy, you really do. Perhaps you are that guy … but the evidence against the status quo boils down to you saying "nu uh!"
Today I'll introduce a way to move your case from "gut feeling" to reasonable argument that is based on a paper published in, believe it or not, the Harvard Business Review. Continued »
---
November 25, 2013 8:15 AM
Most of us know the easy way to get a technical job — go to MIT, Carnegie Mellon, the University of California at Berkely (or failing that, the best school you can get into) and earn a bachelor's degree in Computer Science.
While that may be the way to get into Google or Microsoft, it also means you have to be at a certain privileged position, and make the right decision, about the age of 16, 17, 18, or 19.
After that, you may have a wife, a mortgage, children.
How do you get a programming job at 30?
Travis Klein may have a way. Continued »
---
November 13, 2013 12:18 PM
There is always a well-known solution to every human problem–neat, plausible, and wrong.
– H.L. Melcken
It's an interesting time in Silicon Valley. Microsoft, fresh off this summer's reorganization, has ditched stack ranking, the controversial process by which all employees are rated, and the bottom fifth (or 10%, or some percentage) are 'asked' to leave the organization if they can not improve their scores. Meanwhile, according to the Washington Post, Yahoo has picked it up.
First, let's examine the practice.
---
November 11, 2013 3:08 PM
The Joy of Cooking is a book I've heard of. The Joy Of Sex? Sure. But the joy of work? That's the kind of thing you'd expect to be the title of a Dilbert book.
Checking Amazon, I just found that "The Joy Of Work" actually is the title of a Dilbert book.
Then Richard Sheridan, the CEO of Menlo Innovations, comes along and writes "Joy Inc: How we Built a Workplace People Love."
When I hear the title, I admit, I was skeptical. Then again, I've known Richard's team for a long time. A few years ago I interviewed his team about the massive parallel interview practice they have, called an "Extreme Interview." When I visited the office, there was a bassinet, used when new parents came back to work — and brought the baby.
So when I heard that Rich was putting a book out about his company's vision to eliminate human suffering in the world as it relates to technology, well, I was at least going to invest a few hours in it.
Here's what I found. Continued »
---
November 6, 2013 10:56 AM
If you've ever thought about attending a conference in another country (or another continent!) you know that it's kind of a big deal.
Sure, you can look at the program online, read blogs, or even check out the occasional real-time live blog, but you may find your questions unanswered:
What's the best way to get to the hotel?
How do I ask for a menu?
Will everyone speak English?
Are there any tricks I should know? What will it be like?
Today's blog post is all about answering those questions for Agile Testing Days – but really any conference held in the Dorint Hotel in Potsdam Germany. You'll find the general travel tips may help for anyone from North America Travelling to Europe for the first time. Continued »
---
November 4, 2013 2:56 PM
Okay, okay. I got that line from an annoying animated gif that I never clicked. Still, last week I was in Potsdam, Germany, at a software conference, picked up a way to improve performance on team retrospectives, and thought was worth sharing.
Perhaps I should say, I co-created a weird tip, which I will explain. Continued »
---
October 28, 2013 7:30 AM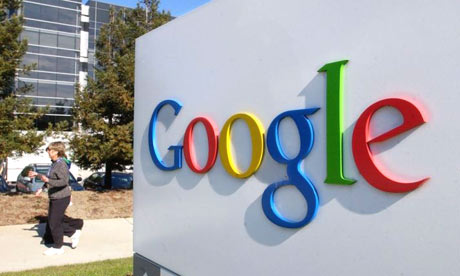 No, I'm not talking about scanning every known book regardless of copyright, getting users to log in then tracking their behavior in order to target ads.  I'm not referring to how google inserted code in Android for NSA backdoor access, or turning over data to the NSA's PRISM program.
Those are so last week.
This is Google taking over world, fall 2013 edition. You probably haven't heard of this one yet.
But you should. Continued »
---