---
April 5, 2016 12:17 PM
Human Resources
,
it management
,
Office Politics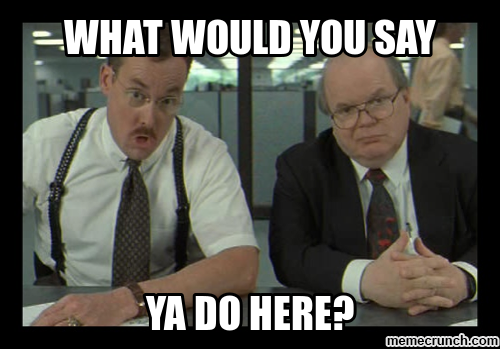 Sometimes, when we talk about office jerks, a story comes to mind. It happened over the course of a week. Over and over again I saw the same type of behaviors, and finally did something about it. It's a story about my values, and my behaviors, but also others – and one I have learned enough about to share here.
Far Away And Some Time Ago … Continued »
April 4, 2016 7:52 AM
Lean
,
Lean management
,
Lean principles
One way to make your team faster, is to chop a few people out and move them to other parts of the company while still requiring the same output.
There are lots of stories and legends surrounding Toyota Production Systems and Lean creator, Taiichi Ohno. In one story, he was implementing a cost reduction strategy for Toyota. There was a team of people, let's say it was 100 to make the story easier to tell. Taiichi cut ten people from the team and sent them to other parts of the plant. This staff changed cut production on the team by 10%. The goal wasn't to slow things down of course. When he cut staff, he also left them with command to rise back to their previous levels of production. If the team managed to do that, they had successfully found and removed some sort of waste from their process.
Taiichi was not known for being a gentle guy.
I am seeing this same pattern of cost cuts in software teams over the past few years. Unfortunately that usually isn't followed with the same reasoning and depth.
---
March 28, 2016 7:44 AM
IT culture
,
Startup
I read a news story this morning about one persons experience working at HubSpot, a company that seems to drip 'startup'. The story mostly follows Dan's first day of touring the office and meeting new co workers. The tour was a walk through isles of 'cool' looking young people with styled hair and fashionable clothes, nap rooms with hammocks and music rooms for people to blow off steam, and gaming areas with foosball tables and video games.
I've been through that same tour a few of times now. At this point, I'm a little more salty and maybe not cynical but realistic. The article made me realize two things about startup culture.
---
March 21, 2016 11:36 AM
consultant
,
Consulting
I left my full time job to go freelance (or independent if you prefer) full time on April 1 of last year.
As far back as I can remember, I always wanted to shed the traditional employer / employee relationship and strike out on my own. I wanted to build something for myself instead of someone else, and more importantly wanted to jump in to projects and add value now instead of waiting for permission to start. With some help from Uncharted Waters co-blogger, Matt Heusser, I was finally able to take the jump around this time last year.
It has been a great adventure so far and of course with a little experience now I have a different view on independent life.
---
March 14, 2016 8:19 AM
Customer service
,
Sales
Customer service is one of the big reasons independent people like me stay deep in contracts.
About two months ago, I noticed a water spot growing on the kitchen ceiling. It took a surprising amount of trouble shooting to figure out that the source of the spot was not a cracked pipe or loose coupling. Part of that trouble shooting involved cutting a hole in the kitchen ceiling sheet rock to get a better view of what was happening.
The service we got from plumbers and the drywall guy that came out to patch the hole was incredible and reminded me of a couple important things.
---
March 11, 2016 11:14 AM
HR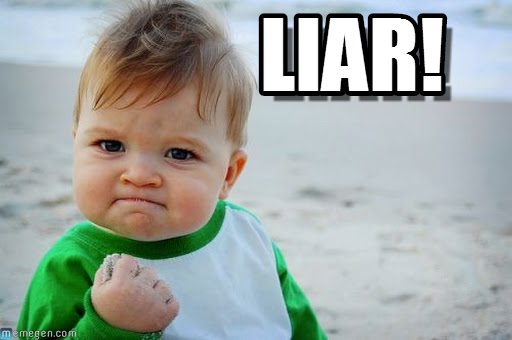 Over the past two weeks, all of these things have happened to me:
A hiring manager told me that occasionally he gets people who look great on paper, interview well, yet cannot do the work at all. He wanted a waiver on his contract, that if the person is let go within two weeks, they would pay nothing.
A candidate we interviewed gave fantastic answers … until we asked for specifics about how to do the work.
A tester told me he routinely sees "Java", "Javascript", "C#" and so on on resumes as skills. During the interview process, they explain they "Tested applications written in Java" — which is not the same thing.
Another hiring manager told me that once the candidate gets to the interview, she throws away the resume, because they are so full of deception, she might as well start over.
I think I understand what is going on here, and I have a few ideas to help.
---
March 9, 2016 3:35 PM
A few years ago, in graduate school, we studied market-basket analysis, where retail companies looked at the receipts to try to find patterns. At the time we called it Data Mining, but when you looked at the number of receipts we were talking about, thousands per day at hundreds of stores for a year, averaging a two dozen items or more … we might call this big data.
The claim was that the stores in the analysis, and found that late at night, customers tended to purchase beer and diapers together. The theory was that the beer was an impulse purchase made by a husband on a diaper run. The company began to put some beer next to the diapers, and boom sales went up. The success of this program led to more data warehouses, data mining, and, to some extent, inspired big data.
Except it isn't true, or at least, not the way the story implies. The Register tracked down the story; it originated in 1992, at Osco Drug stores, that do not currently place beer near diapers. Most of the details of the story turned out to be false — for example, in graduate school I was told it was Meijer, a local mega store. At the time, the professor in my information systems policy class said there were "tons of" additional examples, but was unable to produce additional information.
The new generation of Data Mining is big data; data so large, and sometimes unstructured, that it needs to be processed in something less like a relational database and more like google. As one Microsoft employee at a conference put it to me last summer, the reason Facebook, Chrome,  and other tools are free is to get your data. By monitoring media consumption, the advertisers will be able to serve up exactly what the customers wants, when they want it, delivered in such a way that the customer isn't really even aware they are being sold.
Color me skeptical.
I doubt those tools can actually do what they promise to do. When Edward Snowden, the American Expatriate, is afraid of government surveillance, America tends to listen – but we seem to be ignoring the same risks when it comes to corporate data gathering.
---
March 7, 2016 8:57 AM
Management
I have heard a lot about phantom managers, or sock puppet managers, for a long time now. It was just recently that I actually saw one.
The team I was working with was working on a three week release cycle. About a third of that was spend on tasks that had absolutely nothing to do with the release — mainly updating documentation. The value of that was unclear to the people doing the work, but for some reason it had to be done.
Things got weird when we started asking questions.
---
February 29, 2016 8:43 AM
IT hiring
,
Programming Careers
Hiring a unicorn, a person with the exact skill set you need across the board, is the hardest thing every company wants but will never get.
Some however the past decade, software development got complicated. Not because the work changed, but because everyone with a github account is creating a new javascript or Ruby library, and technology forward companies feel the need to take in every bit of it. While full stack used to mean Java and some SQL, today a full stack technologist needs to at least be familiar with a handful of languages at every layer in the stack. And, a unicorn was born. At least the need for them was.
The irony that these people are called unicorns seems to have been lost along the way.
Let's take a look at the problem and what you might do about it.
---
February 16, 2016 8:47 AM
job search skills
,
resumes
How honest is your resume, really?
I am a member of an old school yahoo group themed around software testing. It is mostly inactive now but every once in a while a new topic will come through and reignite the group.  Last week the topic was when it is appropriate to lie on a resume. The answer is obvious: never. It is never appropriate to lie about experience on a resume.
There are systems, I mean that literally and figuratively, that encourage dishonesty in job hunters. There is also a way out of the mess if you're willing to do some work.
---