---
March 10, 2015 9:00 PM
CIO
In 2007, Apple introduced its first generation iPhone. Yesterday, it announced the launch of its much-anticipated iWatch. It's just one example of how consumer technology is...
March 5, 2015 8:46 PM
CIO
MADISON, WISC. -- When Daniel Adamany left EMC in 2007 to build an IT consultancy, his list of startup priorities didn't include building company culture. "Now it's pretty much all I think about," said...
---
March 5, 2015 6:43 PM
CIO
The responsibility of securing the enterprise has been pushed onto the CIO, Linda Ban, the Global C-suite study director at IBM, said at the Fusion 2015 Conference of CEOs and CIOs in Madison, Wisconsin. The trend was one of the findings of
---
March 2, 2015 9:20 PM
CIO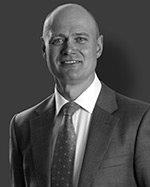 Myer, Australia's largest department store chain, said Monday that it has replaced its CEO of nine years,...
---
February 28, 2015 7:51 PM
CIO
The job of the CIO has always been a big topic for us on SearchCIO. Over the years we've kept close tabs on what the CIO job entails and read the tea leaves on where it is headed, examining, among other parameters: reporting structures (Remember when...
---
February 27, 2015 11:25 PM
CIO
The CIO conferences put on by Global Business Events (GBE) are closed-door affairs intended to give IT leaders an opportunity to hear how their peers are solving problems and breaking new ground with IT. These are peer-to-peer forums where the emphasis is on a candid exchange of ideas. As a...
---
February 12, 2015 5:27 PM
CIO
As of yet, no company has cracked the mobile wallet space. But that doesn't mean it won't happen eventually. The tipping point, according to Forrester Research Inc., hinges...
---
February 11, 2015 9:30 PM
CIO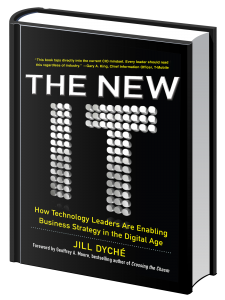 In her recently...
---
January 27, 2015 5:06 PM
CIO
CIOs and IT professionals have been slow to adopt software-defined networks for a number of reasons: security concerns, lack of familiarity, and the lack of skill sets required of employees. But attitudes are...
---
January 22, 2015 7:13 PM
CIO
After five decades of enterprise application bloat, it's finally happened: The business is getting on board with IT and agrees that there needs to be fewer applications. That's what Forrester analyst Phil Murphy writes in "The Secret to Rationalizing Applications: Start With the End in...
---