---
April 29, 2015 4:51 PM
CIO
Data and technology are intricately linked, so it's logical to assume the role of the chief data officer (CDO) should be a function of IT. But, according to Gartner analyst


RSS Feed

Email a friend
April 22, 2015 5:58 PM
CIO
Pfizer Inc. may be known for blockbuster prescription drug products drugs like Viagra and Lipitor, but building out that kind of brand recognition isn't easy. Consumers can't buy most Pfizer products directly, and the
---
April 17, 2015 6:38 PM
CIO
Copy data -- when used as a term and not meant as an imperative -- is a problem that every organization has, said Phil Goodwin, research director of IDC's Storage Systems and Software research practice. Copy data is when multiple copies of files and documents and other electronic data are made for...
---
April 16, 2015 4:37 PM

Profile: Linda Tucci
CIO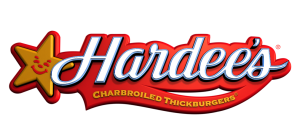 CKE Restaurants, parent company of Hardee's and Carl's Jr. fast-food chains, is finding out that if you want to...
---
March 30, 2015 11:31 AM
CIO
If businesses want a fresh and competitive mobile strategy, they'll need to break mobile out of the bubble it's been living in. "We're in a post-mobile world," said Kelly Manthey, vice president of strategy and innovation at
---
March 30, 2015 11:28 AM
CIO
Apache Spark, an open source big data processing engine, is trying hard to become the new darling of big data. But is the technology enterprise-ready? The answer to that question is it's getting there. Databricks, founded by the inventors of Apache Spark to provide a commercial offering of the...
---
March 23, 2015 7:33 PM
CIO
Although the IoT is being defined by the business right now, CIOs will end up running it, Frank Gillett, principal analyst serving CIOs at Forrester Research, wrote in a briefing. It's a pattern we've seen before with PCs, websites, and smartphones, all started as "do-it-yourself" projects by...
---
March 20, 2015 6:50 PM
CIO
NEW YORK CITY -- Money laundering is a team sport. "The process of cleaning dirty money involves moving funds through an intricate and interconnected series of accounts," said Katie Levans, marketing director at Tresata, a predictive analytics...
---
March 16, 2015 9:11 PM
CIO
Having the right talent in your organization is crucial to success. When a company is lagging and just can't seem to pull ahead of the competition in its marketplace, one solution is to
---
March 10, 2015 9:00 PM
CIO
In 2007, Apple introduced its first generation iPhone. Yesterday, it announced the launch of its much-anticipated iWatch. It's just one example of how consumer technology is...
---