---
August 8, 2014 9:28 PM
CIO
Could you be using the recent Russian hack to your advantage? If you're a CIO, the answer is yes, according to Ronald Breaux, head of the privacy and data...
August 1, 2014 9:17 PM
CIO
If you're a CIO who takes offense when someone questions your IT security program, it may be time to get out of your own way for the sake of your company. That's the provocative view of Kevin Beaver, an information security consultant --  floated in this week's Searchlight news roundup by...
---
July 31, 2014 8:32 PM
CIO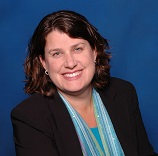 For my ongoing research on the economics of cloud, I interviewed  
---
July 25, 2014 8:31 PM
CIO
If you're doubting fully integrating mobile into your business model, take a good hard look at Uber. As reported in this week's Searchlight, many finance professors argued Uber wasn't...
---
July 18, 2014 9:42 PM
CIO
I love my iPhone. Who doesn't? It's a great product, as millions of users would agree, but it's not exactly the most efficient tool to get my day job done. That's about to change, IBM and Apple hope, with their announcement this week that the two iconic brands -- can we call them Big Blue Apple? --...
---
July 14, 2014 2:08 AM
CIO
Silicon Valley companies are going back to high school; but not in the way that you're thinking. They're stalking the unhallowed halls for summer interns and paying them dearly for their wisdom, as chronicled in this week's Searchlight news round-up. The story of a 17-year-old still in braces...
---
July 7, 2014 6:38 PM
CIO
I'm embarking on a month-long investigation into the economics of cloud computing and what makes the most financial sense for CIOs of certain companies in certain industries. I'll be speaking with a wide variety of experts in the field from CIOs to analysts to consultants with the purpose of...
---
---
---
June 20, 2014 4:12 PM
Amazon
,
C-suite
,
CIO
,
CISO
,
cybersecurity
,
Data breach
,
FCC
,
Hackers
,
ISP
,
Netflix
,
Smart Device
,
Target data breach
By now, everyone and their mother knows about the massive financial damage that payment card data breaches wreak upon companies and their consumers, in the form of replacing credit cards, credit monitoring, lawsuits and lost business. Target, for example, may end up incurring a staggering total...
---