---
July 31, 2014 8:32 PM
CIO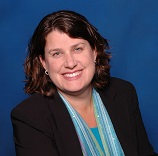 For my ongoing research on the economics of cloud, I interviewed  


RSS Feed

Email a friend
July 25, 2014 8:31 PM
CIO
If you're doubting fully integrating mobile into your business model, take a good hard look at Uber. As reported in this week's Searchlight, many finance professors argued Uber wasn't...
---
July 18, 2014 9:42 PM
CIO
I love my iPhone. Who doesn't? It's a great product, as millions of users would agree, but it's not exactly the most efficient tool to get my day job done. That's about to change, IBM and Apple hope, with their announcement this week that the two iconic brands -- can we call them Big Blue Apple? --...
---
July 14, 2014 2:08 AM
CIO
Silicon Valley companies are going back to high school; but not in the way that you're thinking. They're stalking the unhallowed halls for summer interns and paying them dearly for their wisdom, as chronicled in this week's Searchlight news round-up. The story of a 17-year-old still in braces...
---
July 7, 2014 6:38 PM
CIO
I'm embarking on a month-long investigation into the economics of cloud computing and what makes the most financial sense for CIOs of certain companies in certain industries. I'll be speaking with a wide variety of experts in the field from CIOs to analysts to consultants with the purpose of...
---
---
---
June 20, 2014 4:12 PM
Amazon
,
C-suite
,
CIO
,
CISO
,
cybersecurity
,
Data breach
,
FCC
,
Hackers
,
ISP
,
Netflix
,
Smart Device
,
Target data breach
By now, everyone and their mother knows about the massive financial damage that payment card data breaches wreak upon companies and their consumers, in the form of replacing credit cards, credit monitoring, lawsuits and lost business. Target, for example, may end up incurring a staggering total...
---
June 13, 2014 6:31 PM
CIO
Job growth for IT professionals is going strong this year. According to an analysis by Foote Partners of the Bureau of Labor Statistics U.S. employment report, 15,600 more IT jobs were added to U.S. payrolls in May -- the fourth consecutive month of strong job growth. The numbers also showed a...
---
June 13, 2014 4:30 PM
Algorithms
,
CIO
,
Google Glass
,
Smartwatch
,
twitter
,
Xss
,
XSS attack
When we sat down with Patrick Gilmore, CTO of data center services provider Markley Group, at last month's MIT CIO symposium and asked him what his biggest IT challenge was, we never expected "Murphy's Law." But the answer makes unequivocal sense. In an ideal world, IT managers would be able to...
---